So, the people who founded the vaunted Frieze art magazine and the festival that goes with it – Messrs Amanda Sharp & Matthew Slotover – have opened a restaurant.
But the name they've chosen is really quite curious. It's named after Alice Toklas, who was Gertrude Stein's life partner, and who published a cookbook back in 1954 (The Alice B. Toklas Cookbook) which is most famous for including the first modern recipe for cannabis brownies. She describes them as "easy to whip up on a rainy day". Somehow, it was published uncensored in the UK, and it helped to kickstart the '60s counterculture interest in edibles. Peter Sellers even made a movie about it.
Like we said, curious.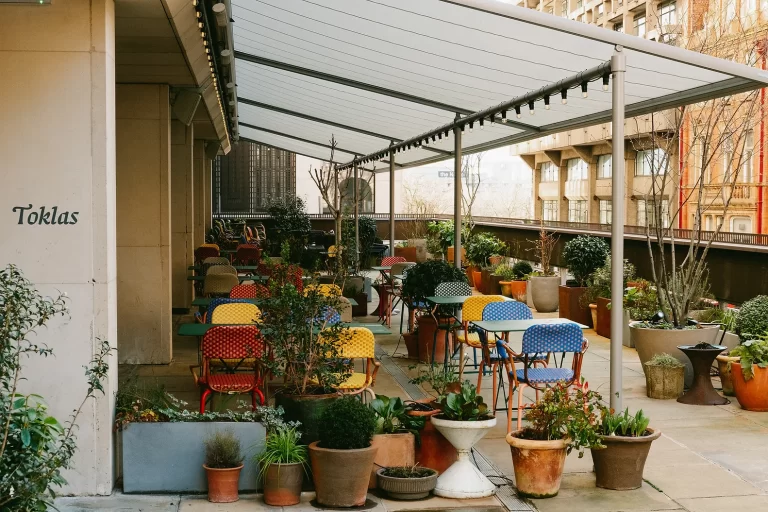 As for the restaurant? Well, it's all housed within 180 The Strand, the new venue owned by Soho House. And it's a thoroughly casual affair, with forest green leather banquettes, midcentury styled tables and chairs, and a wealth of prints, posters and original artwork scattered across its neutral walls. There's a terrace, too. Given its brutalist exterior, the effect is of a trendy 1970s art school lunch hall. But it's also just a teensy bit posh.
That sophistication comes from the menu, which whips high-end ingredients into apparently simple dishes like cuttlefish risotto with English peas; pork rib-eye with datterini tomatoes and anchovy; and asparagus, served with its customary soft-boiled egg, but perked up by red peppers. It's an elegant menu, contrived by new head chef (recently of Petersham Nurseries and The River Café), Yohei Furuhashi.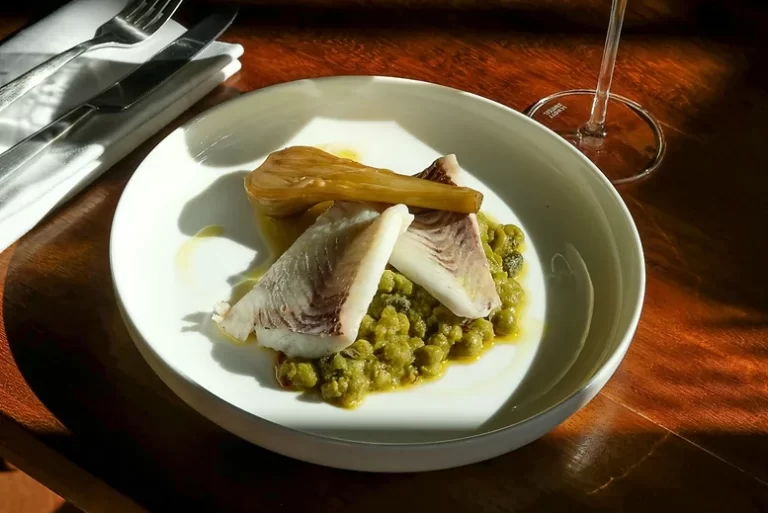 Added to that, there's a bakery where you can score all manner of breads, pastries, breakfasty treats and sandwiches, as well as a small grocers slinging fresh fruit & veg, cheeses, charcuterie and all the kinds of things you find at a small grocers. On the Strand.
But there are no brownies.
NOTE: Toklas is open for lunch and dinner, Tues-Sat – you can find out more, and book a table, HERE. The bar is open from 6pm.
Toklas | 1 Surrey Street, London WC2R 2ND
---
Check out our massive article filled with all of our favourite outdoor restaurants in London