Ugly Dumpling Fitzrovia | Fast Fusion Dumplings in Central London
Welcome to Ugly Dumpling Fitzrovia.
Trust us, it has a great personality. The food is inventive, reasonably priced, and perfect if you happen to be north of Oxford Street looking for lunch or a light supper.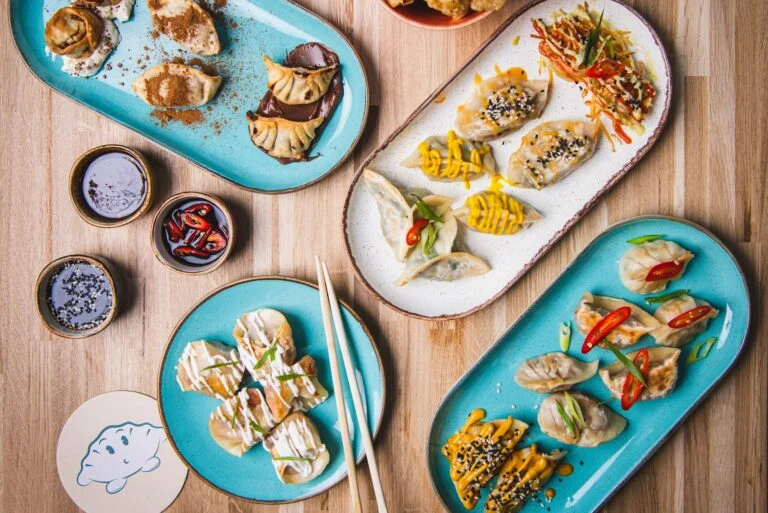 The whole operation started life as a street food shack, before clambering its way up to permanent restaurant status with Ugly Dumpling in Carnaby Street, surviving the pandemic, and then opening a second location just off one of the busiest restaurant streets in London. That's quite some gumption.
You'll find Ugly Dumpling Fitzrovia just at the foot of Charlotte Street, where it occupies a minimally furnished place with pale walls, brightened up as you come in by the ever-growing cladding of hand-illustrated dumpling coasters. Sit at your table, and you'll be asked if you'd like a few pens to scribble your own. It'll be added to the collection for all to see, and waiting for you to revisit it (presumably scouring the walls in search of it).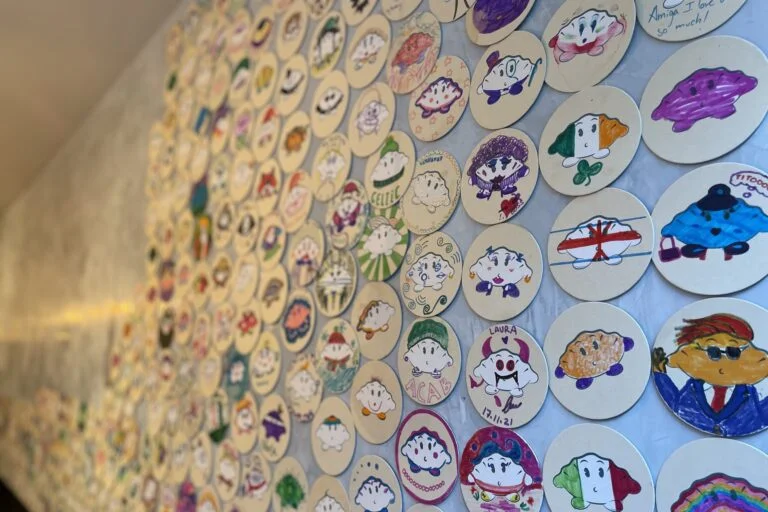 On the food menu, you'll find the familiar Ugly Dumpling offering of both classic dumplings (pork belly, aromatic duck, satay chicken, etc.) as well as the more offbeat hybrids that they're known for – here they've rustled up some cheeseburger, Thai green curry, and pizza margherita dumplings. They're all aided by sides, including a mountain of tempura aubergine drizzled in golden syrup (!) & scattered with peanuts, or a refreshing daikon salad with Vietnamese dressing.
And for dessert? Try finding a pecan pie dumpling anywhere else in London.
Because even if you do, it's unlikely to be as good as this one.
NOTE: Ugly Dumpling Fitzrovia opened on December 3rd 2021. You can find out more, see the menus, and make a booking at their website right HERE.
Ugly Dumpling Fitzrovia | 30 Rathbone Place, W1T 1JG
---
Like jazzing up lunch? Check out these other great London lunch spots