J.R.R. Tolkien famously considered the phrase "cellar door" to be the most beautiful combination of words in the English language.
We think it's "macaroon ice cream sandwich".
And whether or not you agree on which is more poetic coming out of your mouth, it's inarguable that one of them is considerably better going in. And the wonderful dessert-smith behind Yolkin, Sammie Le, will happily furnish you with them. Her ice cream spot, Yolkin started life as a stall on Rupert Street, then became a pop up in Covent Garden, and is now a permanent ice cream parlour …in Rupert Street. That's poetry for you.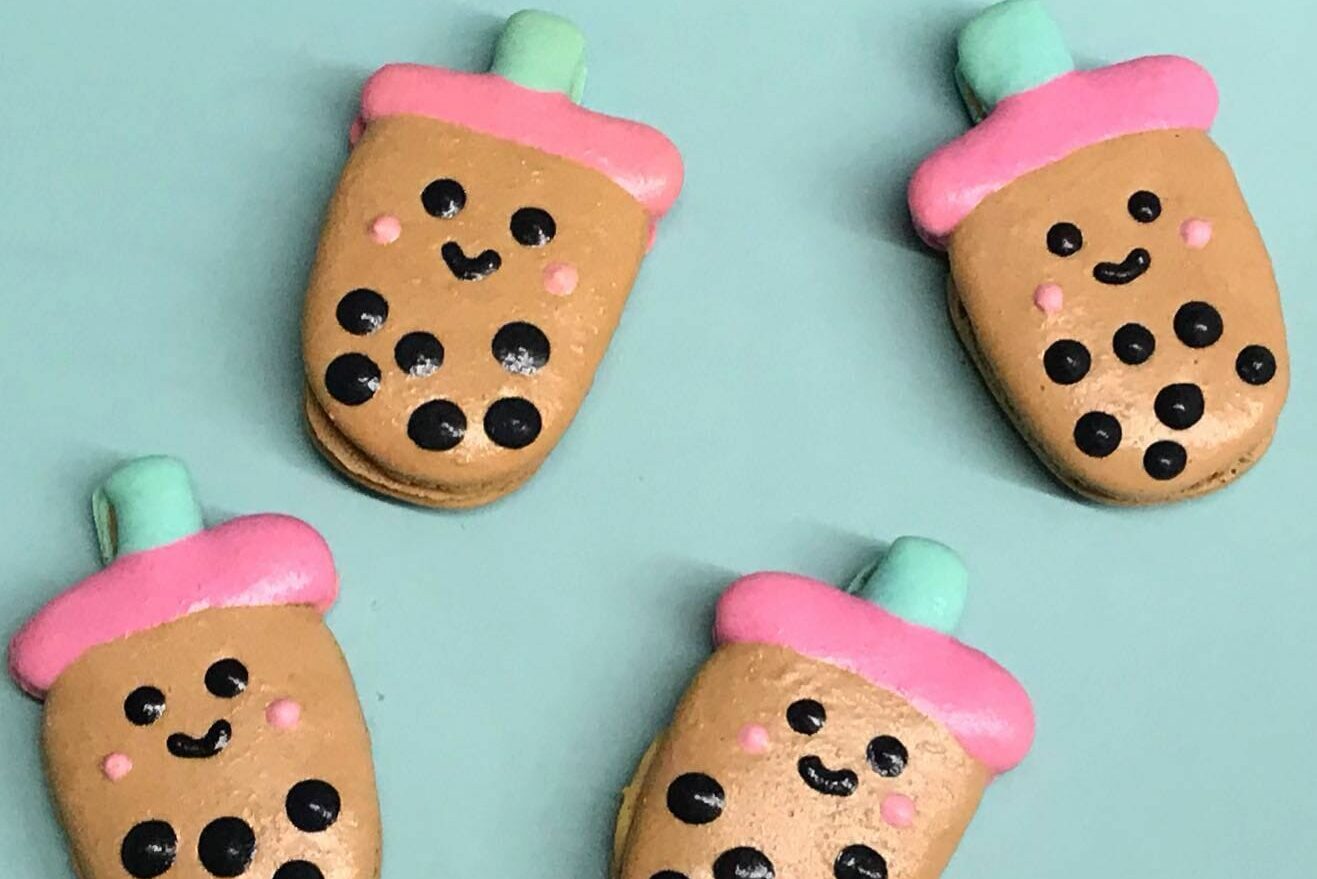 Each day she scratch-makes a batch of new flavours that frequently reflect her South East Asian & British heritage, including the likes of Hong Kong milk tea, birthday cake, cantaloupe, summer berries, black sesame, pecan brittle, Eton mess, and more. They're colourful (Instagram played no small part in her operation's success), flavoursome, and deeply creative.
Other than the sandos, you can also get a simple scoop of ice cream, a cone-full of soft serve, or a milkshake, with new innovations promised. And, at last, you can actually eat-in thanks to the 18 seats she now has.
Which is a very welcome innovation.
NOTE: Yolkin is open daily from 12.30-8pm (9pm Fri & Sat). You can find out more, and see the flavours she's making at her website right HERE.
Yolkin | 24 Rupert St, W1D 6DQ
---
Want to take a central London ice cream crawl? You've come to the right place…