Apparently Yopo is the short name for the large legume tree native to the Caribbean and South America, Anadenanthera peregrina.
Thank God they didn't call it that.
It's the flagship restaurant of the Mandrake Hotel, the five-star luxury boutique hotel in Fitzrovia known for its zany, out-there art and enchanting jungle-esque spaces. Dining here, or on the strikingly verdant terrace, has a far removed from reality feel to it, which is accentuated by all the mysterious psychedelic art – a hand-painted Amazonian mural looks down at you from the ceiling, while in the middle of the dining room a ten-foot-tall ostrich sculpture 'Showgirl' (yes, it has a name) draws plenty of bemused stares – which is all very apt since extracts of the yopo plant are also used in Venezuela as a hallucinogenic drug.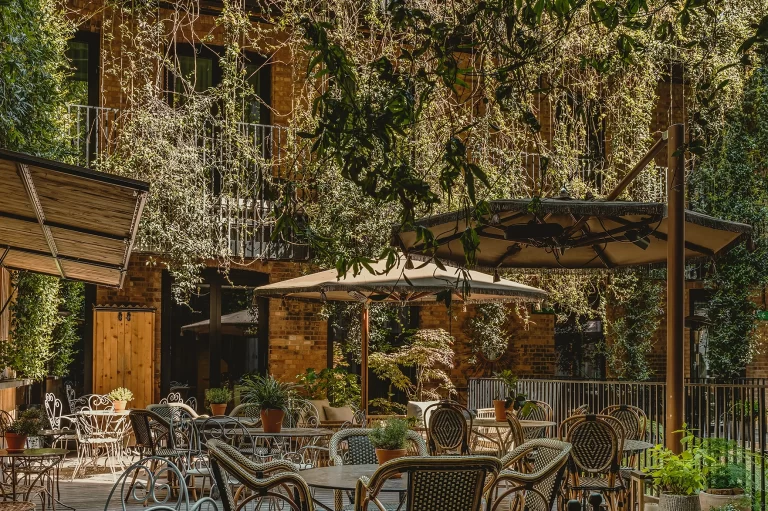 While you're transfixed on the many curiosities surrounding the interior design, a waiter will come over to remind you that there's also a menu. It's been thought up by Executive Chef George Scott-Toft, who's travelled around all the big South American cities like Buenos Aires, Santiago and Lima, and has now brought back all the delightful things he smelt and tasted, combined it with top-notch British produce, and created a pretty intriguing dining experience out of it.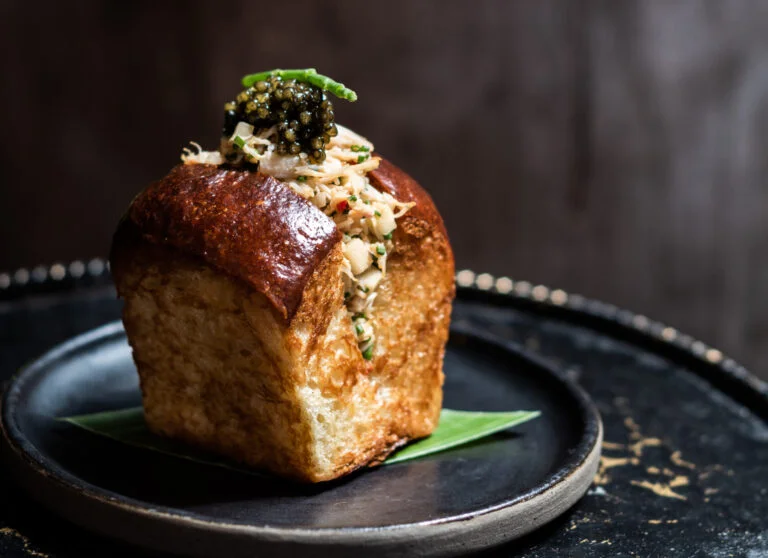 There are the oysters to start, which are served with some bracing mezcal granita, and a shallot & ancho chilli vinaigrette; beef & white bean empanadas with a pastry that strikes the perfect balance between crispy and flaky; a brioche topped with Portland crab and caviar; tapas-style dishes veering from chunky bits of grilled octopus to delica pumpkin and goat's cheese tostadas; a standout aubergine and glazed miso side; and mains like the Welsh lamb loin with piquillo peppers and a smoked ricotta sauce. On Sundays, Yopo shifts into party mode (i.e. bottomless brunch) with free-flow cocktails, rosé or champagne, plus more breakfast-orientated dishes like chorizo & poached egg muffins slathered in chimichurri hollandaise.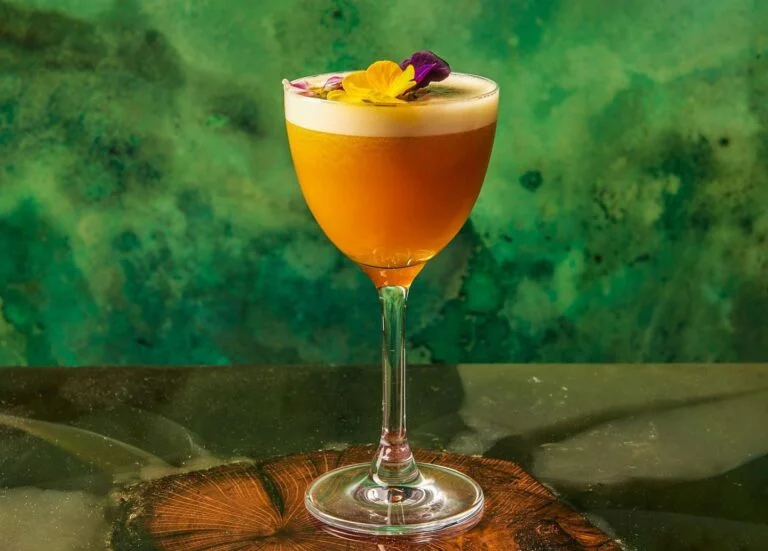 In terms of how to handle dessert, well, the first move would be not to ignore it. There's alfajores (Latin-American-style cookies sandwiching passionfruit dulce de leche, and enrobed in white chocolate) or the lighter fermented pineapple tepache with mezcal & honey, made using leftover pineapple skins (zero-waste!). And it goes without saying – but we'll say it anyway – don't ignore the cocktails either. The Flores Sana – a pretty twist on the passionfruit martini (with vodka-infused tonka bean and home-made orange liqueur) – has curam in it, a turmeric-based elixir with anti-inflammatory and anti-aging benefits.
So you should probably get a few of those in you…
NOTE: Yopo is open daily for breakfast, lunch and dinner. You can find out more, and book a table, HERE.
Yopo | The Mandrake, 20-21 Newman Street, W1T 1PG
---
Like great restaurants? Check out the best restaurant in every London neighbourhood