The Upstairs at the Soho Theatre – low-ceilinged, intimate, and perhaps the most exciting launchpad for new voices in London – was made for shows like Bangers.
Crackling with energy and set to an original garage soundtrack with some alarmingly catchy refrains, this 'mixtape play', is a raucous two-and-a-half-hander – the show's writer, Danusia Samal, also stars alongside Darragh Hand, with the show narrated by laconic DJ Duramaney Kamara at the back of the stage.
We follow the intertwining narratives of 30-something Aria, following an unexpected breakup, and teenage Clef, pursuing his dreams of music stardom with his best friend, whilst avoiding some unresolved issues with his girlfriend – and himself. Samal and Kamara both slip in and out of multiple roles – including 'themselves' – as the tale unfolds, in a show which is by turns silly, tender and moving, and often surprising.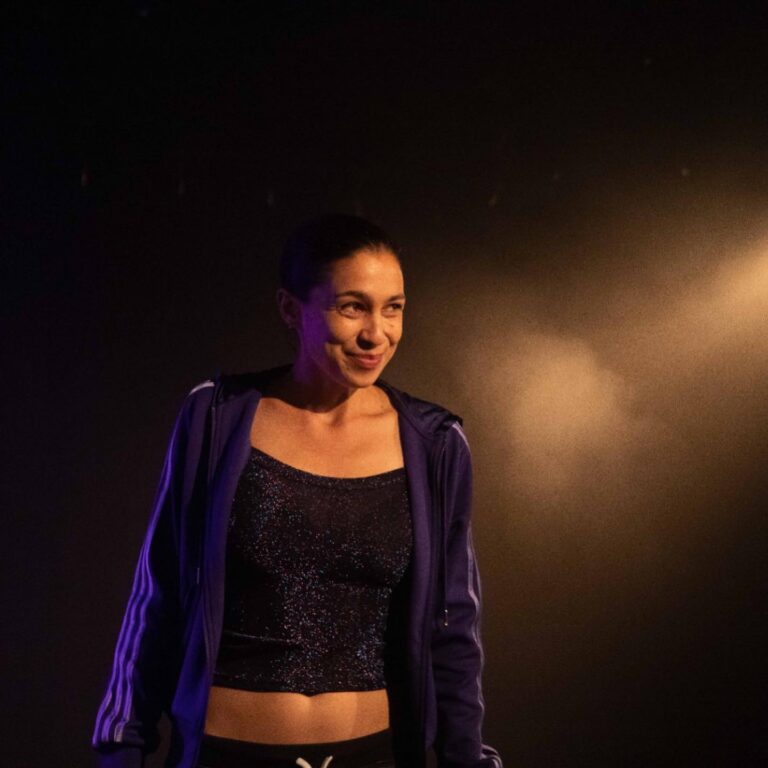 It's a co-production between the Soho and Cardboard Citizens, the theatre company known for its work which marginalised groups who might not otherwise have access to theatre, including those with experience of homelessness and poverty – the play also marks a directorial debut by Cardboard Citizens' CEO, Chris Sonnex. The Soho run was preceded by a three-week tour across London to prisons, hostels, schools, and day centres.
The play feels new, and a little unpolished at times, but it's also consistently full of life, and bursting with ideas – touching on themes of race, ambition, sex and sexuality, power dynamics, consent, and deprivation, all with a lightness of touch, a surprising irreverence, and a sense of hope. 
The graffitied set, a series of 'speakers', constantly shapeshifts into ad hoc scenes, and is as versatile as the enthusiastic duo performing. It's a show about real lives in a real London, delivered with enough energy to power half of Soho.
In short, it bangs.
NOTE: Bangers plays at the Soho Theatre until Monday 4 July. You can find out more, and get a ticket (£16+) at their website right here. 
Soho Theatre | 21 Dean Street, W1D 3NE
---
Bar full? Head to one of Soho's best bars for a nightcap