Never mind breaking a leg – it can cost you an arm and a leg to see some of London's top theatre shows. So to clear things up, we've created this simple guide on where and how to track down cheap theatre tickets in London…
Jump to:
---
DAY SEATS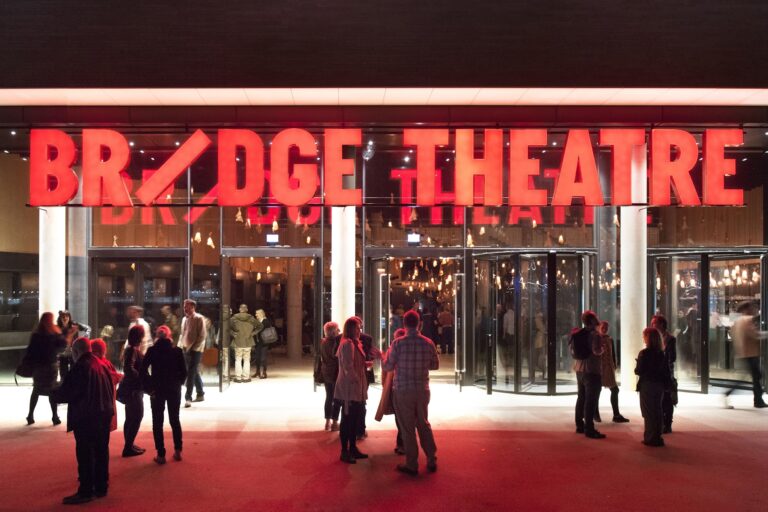 Most West End theatres have a few seats held back everyday for those willing to turn up, in person, when they open (typically 10am). For popular shows, queues have been known to start as early as 6am but there's always a sense of camaraderie in-line. It's London, so queueing etiquette is rigorously enforced. People are more than happy to hold your place, should you need some caffeine-induced stimulation or the inevitable toilet break, and sometimes there's even a joint crossword or other communal activity. A bit like life though, it depends entirely on who you get stuck with.
Most theatres operate a rule limiting two tickets per customer, which means you can't queue up for your whole family – but it doesn't mean you can't send your spouse, or that irritating morning person you know, if waking up before the sun is something you simply can't abide.
–
RETURNS
If waking up at the crack of dawn isn't really your style, and you're happy to change your evening plans on the fly, then the returns queue might be more your speed. As any GCSE English student will tell you, the best-laid plans of mice and men often go awry. But someone else's loss could be your gain: sold-out shows will often get tickets returned and the theatre will then desperately try to sell them on. If you queue up a couple of hours before the show starts then you could be a recipient (and potentially get a ticket for less than you were prepared to pay). It's a real gamble, this one – the price and quantity of tickets depends entirely on who's returning them – but it's fairly easy to swing by the theatre, wait for a bit, then head off and do something else if you don't win.
–
LOTTERIES & RUSH SEATS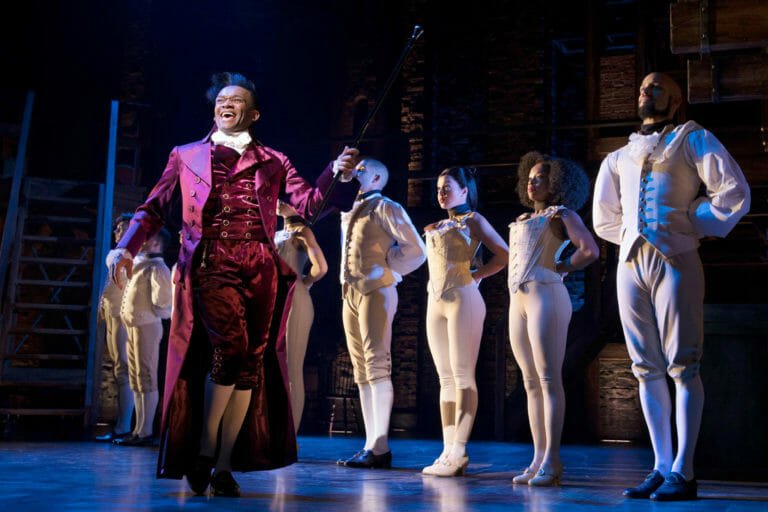 Another gambler's go-to is the lottery. Back in the olden days (i.e., 2019) this required you to turn up to the theatre a few hours before the show, stick your names in the hat, then return an hour before curtain up (kick-off, for the uninitiated) to see whether you're one of the lucky winners. However technology has prevailed, and nowadays you can be in with a chance by entering online from the comfort of your sofa/office desk/the tube. Lottery tickets do go as low as £10, but your chances are slim.
For those who like to add an element of urgency, some theatres and shows offer 'rush tickets' – limited ticket drops that take place at a certain time and day of the week. It's a bit of a bunfight but if you have tenacity and multiple screens, you can bag tickets at a snip of their usual price, and often to sold-out shows too.
Shows currently operating lotteries: Operation Mincemeat, Matilda the Musical, Crazy For You
Shows & theatres offering rush seats: Moulin Rouge, National Theatre (£10 tickets every Friday at 1pm).
–
THEATRES WITH CHEAP TICKETS
Royal Court: 10p Standing Tickets
Really after a bargain? You can see a show for 10p at the Royal Court if you don't mind standing the whole way through. The views are, predictably, pretty restricted – but if you're desperate to catch a popular show or want to see something multiple times, it's a great option. The very limited number of standing tickets go on sale at 6pm on the day of the show; just rock up to the box office.
–
Pay-What-You-Can at the Arcola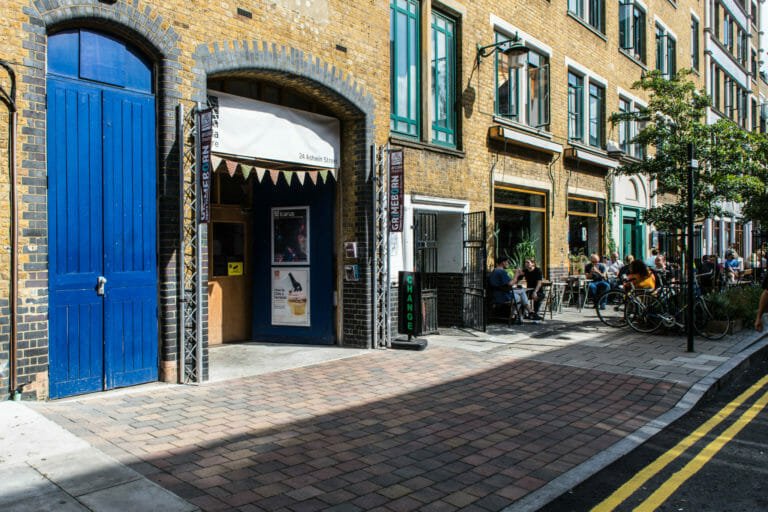 Trailblazing increased access to theatre, Hackney's Arcola keeps back a few tickets every Tuesday evening as 'pay what you can'. The average donation is £5, but there's no judgement here. It's all first-come, first-served at the box office, with a limit of two tickets per person – and queues often start forming before 6pm. Your best bet is to head along early in the run, before the reviews come out and shows get popular.
–
Donmar Warehouse: £10 Standing Tickets
If you're feeling limber, you can catch shows at the Donmar for a tenner by standing at the back. Those tickets go on sale at the same time as the other seats, but if you're trying to get into something that's selling out, you can also give the Donmar Daily Rush a go – £15 tickets released online at 10am on the day of the performance.
–
The first five performances of every show at the Old Vic are hugely discounted, with half the seats in the auditorium going for £10. They're released five weeks before the show opens, and it's worth signing up to their mailing list to get alerts for this, as they're understandably popular. Since you're booking in before press night, you won't be able to get tickets to shows that have already got the thumbs up from critics – but you'll be some of the first in to see what could turn out to be the season's hottest ticket. Plus, the Old Vic has seriously high calibre productions, often with big names – so it's not exactly a gamble.
–
Royal Court: £12 Monday Tickets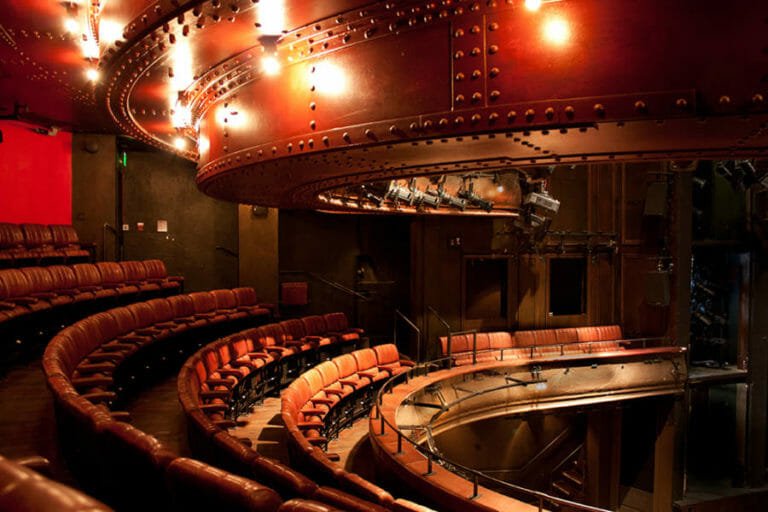 In a longstanding tradition, this Chelsea theatre releases a selection of £12 tickets for Monday night shows each week. They're put on sale online every Monday at 9am for that evening's performances in the Upstairs and Downstairs theatre spaces. They go quickly, so they recommend creating an account with the Royal Court first to allow you to secure your seats more speedily.
–
Southwark Playhouse: Pay-As-You-Go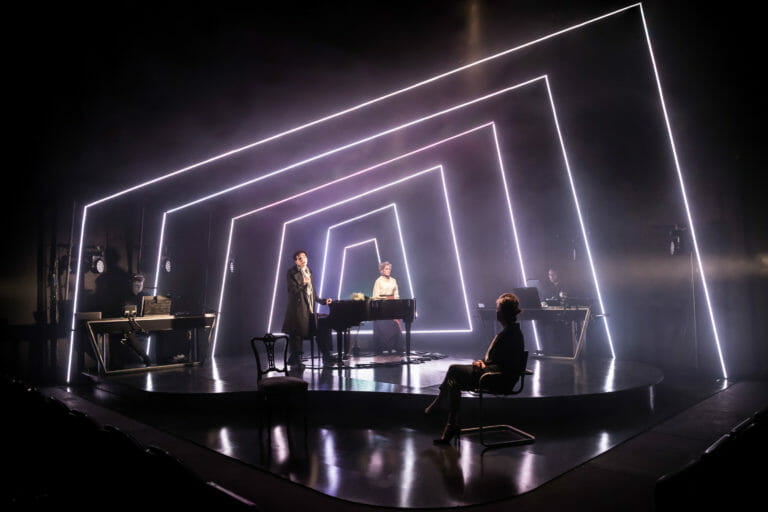 Borough's top-shelf fringe theatre has a different kind of member scheme – you can pay £75 upfront to get a tab of 5 tickets. You can use them whenever you like – it never expires – so it's not just one for locals, and you'll be looking at around a 60% saving on each ticket.
–
English National Opera: £10 Tickets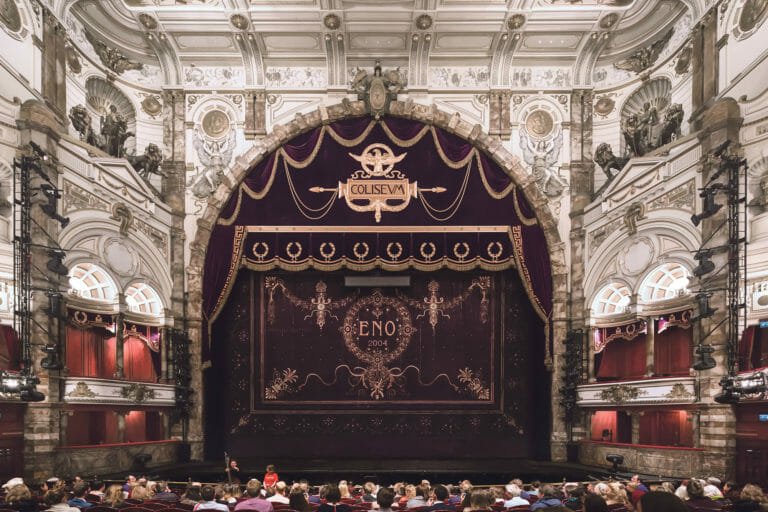 The London Coliseum – home to the English National Opera and English National Ballet – has £10 tickets available on general sale online for every opera they stage. Sure, they might be the furthest seats from the stage, but the performers tend to be pretty powerful in the old lungs department. They don't have any discounts for dance productions, but if you're wondering where to watch ballet in London, The Royal Opera House has £4 seats up in the gods for every show.
–
Young Vic: £10 Lucky Dip Tickets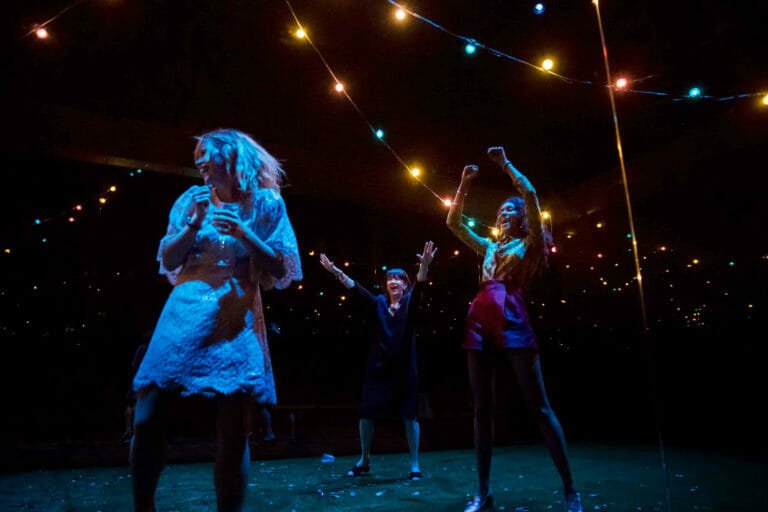 The Young Vic's lucky dip tickets are essentially lottery tickets (and a bargain at a tenner). But they also contain the element of surprise – you'll be shuffled into a holding pen and if any seats are untaken, you might find yourself in the best seats in the house just as the curtain goes up. Unfortunately there's not much you can do to sway your chances (turning up early or offering sweets to the ushers doesn't help), and you probably won't get seated next to your friends (if at all) – but if you're flexible and just keen to see a particular show, it's a useful trick to know about.
DISCOUNT TICKET SITES
Long gone are the days of queuing up at the little TKTS hut on Leicester Square – now you can peruse discounted tickets online for shows the same day, often saving around 50% on seats.
With discounts on musicals, plays, dance and opera, London Theatre Direct's list is absolutely comprehensive and a great place to start your search. Whether you end up purchasing from them or just get a sense of price, it's certainly worth a quick glance.

Not only for those cutting it fine for their tickets – though particularly good if you are – lastminute.com has a whole host of shows on their roster and, predictably, some very good deals for last minute events.

A very similar set up to London Theatre Direct. LondonBoxOffice.co.uk lists all their shows, with their relevant discounts and, if nothing else, acts as a great yard stick for prices available.
If you're enough of a theatre-going regular to want to download an app, TodayTix is the one to go for. As well as offering relatively cheap tickets for dozens of shows, it also has flash sales, rush tickets and operates online lotteries for London's top musicals, including SIX and Cabaret.
–
PAPERING THE HOUSE
The holy grail of cheap theatre tickets, 'papering the house' is an increasingly common practice among London theatres (and cinemas, and music venues). Essentially, the theatre doles out free tickets to a trusted network of discreet members (i.e., you) to help get bums on seats on quiet nights. That way, it ensures comedies have a full house of chuckling audience members on press night, or just fills seats that would be otherwise empty – with the hope of boosting future sales through increased word of mouth. Meanwhile, you get to see a whole load of top shows for free, and often during previews. Basically, it works out nicely for everyone.
The only caveats are that you'll often only get a few days notice, the tickets can be snapped up quickly, and there's always a risk that they might rescind the offer an hour of two before the performance. Plus, if you claim tickets then fail to turn up a few times in a row, you'll lose your trusted status and risk getting booted out the club.
There's a long waiting list for most programmes, but get your name down here: Central Tickets, Show Film First
YOUTH DISCOUNT SCHEMES
If you're within a certain age bracket, there's a whole load of cheap tickets with your name on them from theatres big and small. Here are the top youth ticket schemes and young memberships available, starting with a special mention for:
Stephen Sondheim's Old Friends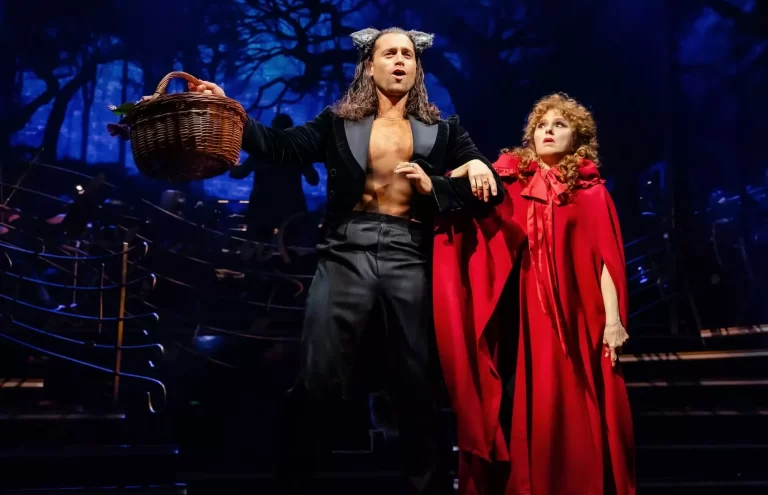 This dazzling concert production brings together some of the most brilliant and beloved songs by the late musical theatre genius, Stephen Sondheim. You'll get to see Broadway legend Bernadette Peters perform her Broadway Baby skit with a trumpet and totter around as red riding hood after Bradley Jaden's unapologetically sexy wolf; watch the insanely talented Lea Salonga as the Mrs. Lovett to Jeremy Secomb's Sweeney Todd; and see 59 year-old Bonnie Langford do the splits. And if you're under 30, you can get some of the best seats in the house for £25 until 16th December. Book now
THEATRE YOUTH DISCOUNT SCHEMES:
34 & UNDER:
ENO Coliseum | Discounted opera tickets (£15/25/35) when you sign up to their free U35 scheme.
30 & UNDER:
27 & UNDER:
26 & UNDER:
Yard Theatre | A gamble, but if they have unsold seats on the night, anyone under 26 can get a £5 ticket – plus, locals get 30% off with a Yard Card. You can also get cheaper tickets when booking ahead.
25 & UNDER:
21 & UNDER:
---
Crush the city, not your budget – here's a load of free things to do in London