This Christmas, here's the show to see once you've finished working 9 to 5…
Dolly Parton – beloved country icon, distributor of free books to the world's children, and bona fide songwriting genius (she wrote 'Jolene' and 'I Will Always Love You' on the same day. The same day) – has written a Christmas musical, and it's on at the Southbank Centre and you should absolutely go.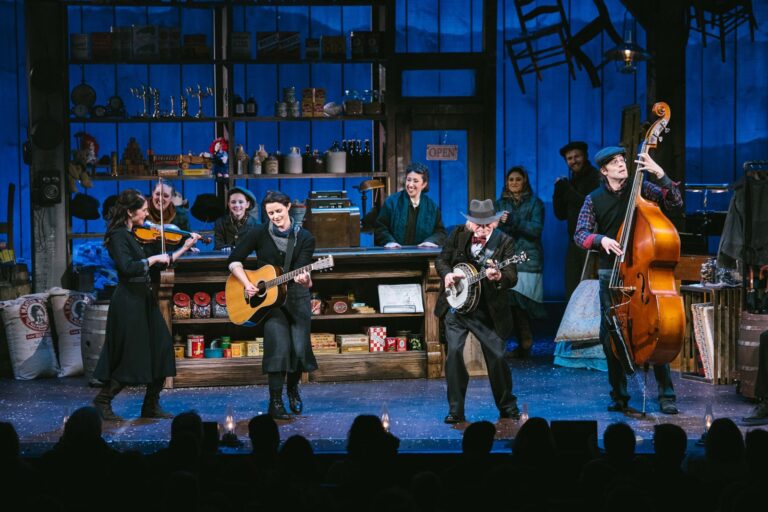 It's Parton's take on A Christmas Carol, set in the Tennessee Great Smoky Mountains in the 1930s, and reimagines Ebeneezer Scrooge as the miserly owner of a mining company town. It's an ingenious setting in which to set the fable, allowing for a Christmas every bit as rich and earthy as Dickens' Victorian London, whilst making space for Parton's unparalleled song-writing.
The musical is based on a show that first appeared in Dollywood – lest we forget, Dolly Parton owns a theme park (and all her employees get free college tuition, because Parton is the very best of us) – with a script written by the playwright David H Bell.
The production features the suave Robert Bathurst (Toast, Downton Abbey) giving his Scrooge, visited by three ghosts in the midst of a Tennessee Christmas Eve snowstorm.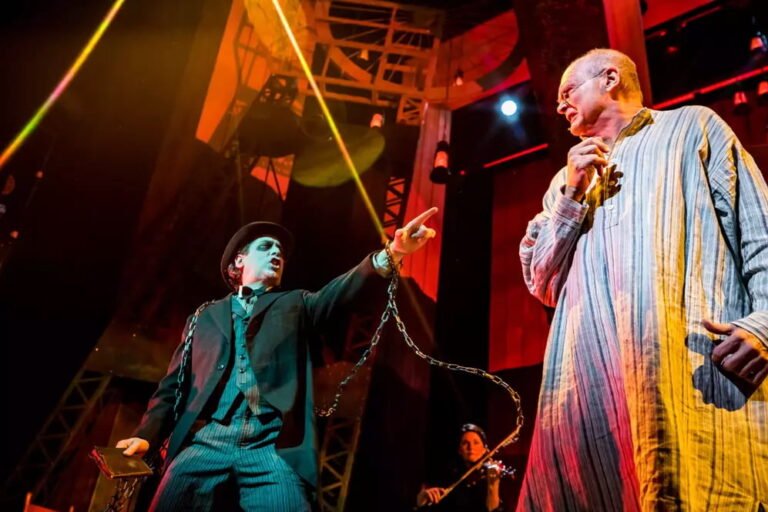 Suitable for ages 8 and up, the show promises to be toe-tapping, heart-warming, family fun. But Parton's too sharp not to keep the grown-ups occupied too – remember, this is the woman who, when accused of being a dumb blonde, responded with the immortal riposte:
"I know I'm not dumb … and I also know that I'm not blonde".
NOTE: Dolly Parton's Smoky Mountain Christmas Carol plays at the Southbank Centre from 8 Dec 2022 –⁠ 8 Jan 2023. You can bag yourself some tickets right here.
Dolly Parton's Smoky Mountain Christmas Carol | Southbank Centre, Belvedere Rd, London SE1 8XX
---
Getting into the festive spirit? Check out London's best Christmas lights…