If you've ever wondered what it would be like to break into a futuristic Amazon-style warehouse that exclusively stocks illegal goods to sell to criminals, all while wearing cutting-edge 'mixed reality' tech…
…well you're in luck buddy, 'cause there's a sparkly new cutting-edge immersive show coming to London in which you're going to do just that.
This is Lost Origin, a new production being put together by the thoroughly creative gang at the Almeida Theatre, with the considerable financial backing of Sky to help them realise their vision. And, speaking of vision, they're getting some "mixed reality" tech courtesy of the wizards at Factory 42, a VR company whose previous projects have involved David Attenborough and the National Ballet (not at the same time). So, if ever an immersive show had a chance at being polished, well-executed, and above all fun… it's this one.
So what's this whole thing about? Well, you're going to be recruited as an operative of the highly secretive Wing 7. They're the good guys. You'll head over to the Hoxton Docks to find the innocuous looking shipping container… which looks a little less innocuous on the inside, given that it's currently doubling as the Wing 7 field base. There, you'll be debriefed on the nefarious activities of Emporium, who run a kind of black market online shop on the dark web, vending guns, drugs, forgeries, and everything else that's juuust out of Jeff Bezos' tantalising reach. It turns out the warehouse next door – fronted by a delivery company called Origin – is where they keep the goods. And you've got to break in and take them down.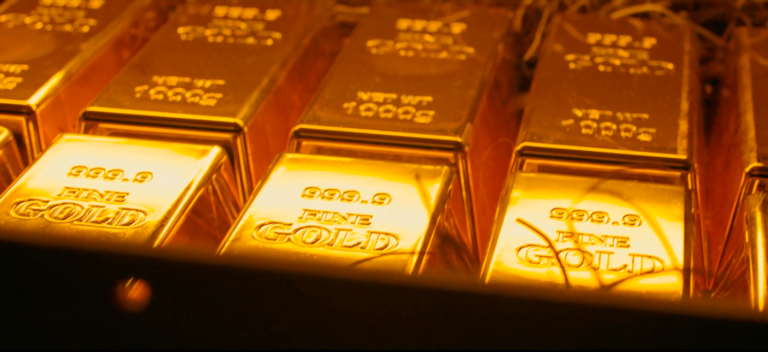 To help you along the way, you'll get fitted up with a pair of Magic Leap glasses – they're not an all-enclosing virtual reality, but rather the aforementioned mixed reality in which you can still see the world around you, but it'll have virtual elements seamlessly added to it.
The show all takes place over the course of around an hour, across multiple spaces, and the level of interaction is entirely up to you. If you want to hang back and let it wash over you? No problem. But if you want to get involved and actually push the story forward yourself, the actors will be only too happy to let you. And thanks to the Almeida's involvement, they're not too bad themselves – the cast includes the likes of Yinka Awoni (I May Destroy You), Yasmine Holness Dove (Invasion), and Ash Rizi (Luther).
Now go get lost…
NOTE: Lost Origin is set to open on November 21st, and run until December 4th. You can find out more, and get tickets (£30) at their website right HERE.
Lost Origin | Hoxton Docks, 55 Laburnum Street, E2 8BD
---
Like immersive theatre? Check out The Drop.