"Sometimes I've believed as many as six impossible things before breakfast." – Alice's Adventures Underground
Nobody likes a show-off.
But it seems everyone likes Les Enfants Terribles, who – after pioneering a new format for immersive theatre in 2015, winning shed-loads of critical acclaim and staging a wildly popular two-year run in Shanghai – are bringing their sell-out production of Alice's Adventures Underground back to London for a third time.
For anyone who missed it first and second time around, the show was essentially an interactive fever dream snaking through a network of subterranean rail tunnels, in which – based on your decision to EAT ME or DRINK ME – you might variously take tea with a narcoleptic dormouse; pinch the royal supply of jam tarts or join the anti-monarchist resistance led by a smoking caterpillar. It was the theatre company's first foray into the immersive format, and ended up being one of the definitive shows at the cutting-edge of the genre (all aided by an incredible team of lighting & sound designers; composers; costume-makers; make-up artists; set designers; actors and puppeteers).
This time it won't be staged in The Vaults beneath Waterloo as it was in its previous two incarnations, but in a brand new venue actually within Waterloo station, and run by LET themselves, which they're calling Labyrinth.
"Would you tell me, please, which way I ought to go from here?"
"That depends a good deal on where you want to get to," said the Cat.
You could, for example, dive head-first into the Olivier-nominated show, strolling through a dazzling theatrical rendition of Wonderland featuring tea parties with the Mad Hatter; bumbling playing cards; revolutionary lizards; flying twins; underground rain and shrinking corridors.
Or, you could head along to The Rosarium, Labyrinth's restaurant where the decor will be as stunningly rendered as the sets of the show. Former J. Sheekey chef Harvey Ayliffe will be serving up a menu of dishes like potted crab on hot buttered crumpets; ale-braised beef cheek mac & cheese; steak tartare with beef dripping croutons and flaming black cherry & chocolate soufflés in an eccentric Victorian secret garden (open both for pre-theatre dining and as a standalone restaurant).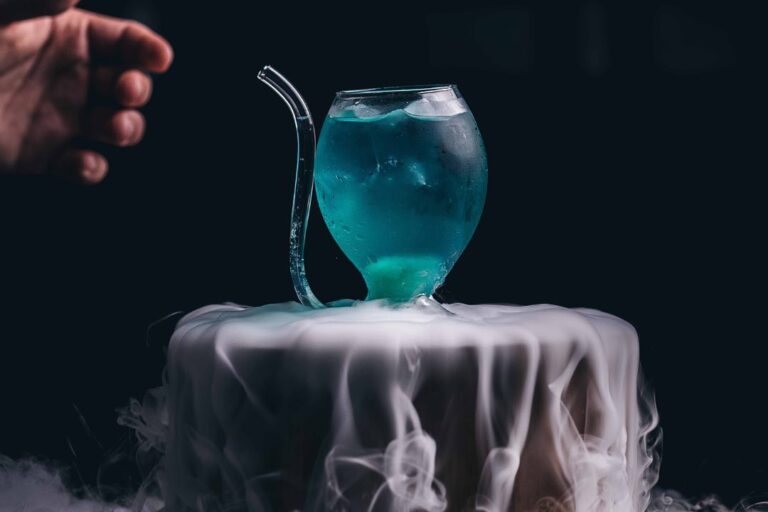 Or you can slip into Underland, a peculiar themed cocktail bar where you'll sip concoctions like the Tweedle 'Tinis (a pair of miniature gin & vodka martinis); the Kaleidoscope (infusing Lapsang tea with mezcal and blue curaçao); or the Drink Me (a souped-up piña colada with Cherry Heering and custard cream).
"I do wish I hadn't drunk quite so much."
NOTE: Tickets aren't yet on sale, but you can sign up for updates, or make a booking at The Rosarium, HERE.
Alice's Adventures Underground | The Sidings, Waterloo Station, SE1 7BH
---
Like discovering quirky experiences in London? Check out our monthly agenda of unusual happenings