Ardbeg Day 2019 | Partner Content
It all starts on a lazy June afternoon on the lush York Lawns in Regent's Park.
The sun's shining; a steel drum band is playing in perfect harmony with a team of Scottish bodhrán drummers… and someone just threw a welly boot at you. Ticket in hand, you've arrived inside a delightfully curious, whisky-soaked summer celebration known to some – well to everyone, really – as Ardbeg Day.
It's an event that's taken place on the Ardbeg distillery's island home for decades now. On the last day of the Islay Festival Of Malt & Music, Ardbeg would throw open the doors of its distillery, inviting fans in from around the world for a dram or two. But then in 2012 they decided to turn the celebration into a global affair, hosting more ambitious events each year. And this June it's happening in Regent's Park, where an Islay village-style carnival with hints of Caribbean culture will be created in celebration of Ardbeg's 2019 limited edition whisky, Ardbeg Drum (a whisky rested in ex-rum casks).
On arrival you'll be greeted with a complimentary cocktail (and an additional drinks token) to get things going. And to accompany those cocktails, you'll be invited to head on over to the various street food stalls to enjoy bottomless cayenne-spiced chicken with mango & papaya salsa; Belted Galloway brisket & prime rump burgers, and as many other Anglo-Caribbean delights as you'd like… all day long.
Those musicians we mentioned earlier will be playing too, and – should you feel inclined – you'll be free to learn a little ceilidh dancing from the Scottish dancing troupe in attendance. Of course, getting a little limber might also help you out when you take on the various tropical-style Islay games that are scattered about, including coconut shies, massive tyre-flipping, a full-on tug o' war, some classic limbo, a little competitive hula hooping, and obviously some welly tossing.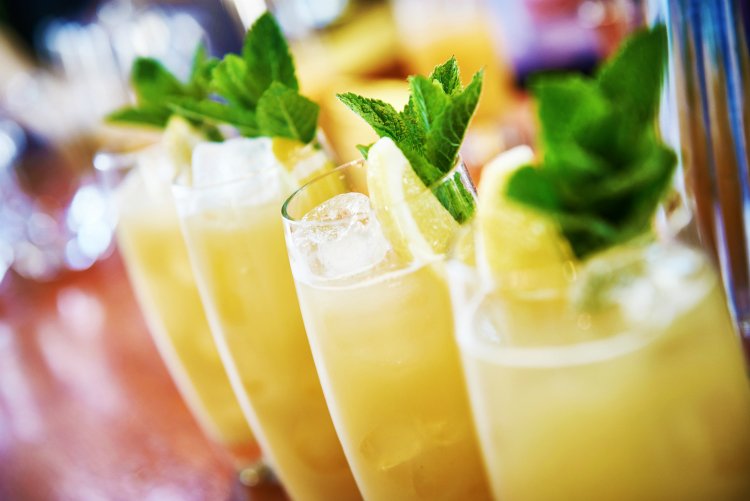 Suitably energised, you'll then be in the perfect position to bear witness to the showstopper of the entire day: the Ardbeg Parade. You'll be able to take part, or simply gaze at the sheer majesty of what's about to go down. Five teams will be assembled, each of whom will build their own parade float using a village-style tricycle with its own barrel-loaded trailer, which they'll doll up into something quite ludicrously vibrant. The floats will then compete in a gleefully lively race, and at the finish line, something rather special, spectacular (and currently secret) shall be revealed.
After that, it might be time to head on over for a wee complimentary whisky tasting, to find out what makes Ardbeg so famously punchy, peaty and complex. It'll be led by Paul Malone (the distillery's global ambassador) and it'll involve a trio of their finest expressions – you'll even be among the first to try that limited edition Ardbeg Drum we mentioned earlier before. And then, as you might naturally expect, you'll be invited to play a round of whisky bingo.
And after that? Well, you can head on back to soak up the sunshine, the bands, the games, the complimentary food stalls, the dancing and more…for as long as you'd like.
NOTE: Ardbeg Day 2019 will take place from 2pm on 1st June at York Lawns in Regent's Park (dress code? A jamboree of colours). Tickets cost £38, and include a cocktail upon arrival, a complimentary drinks token, complimentary food throughout the afternoon, 3 x Ardbeg whiskies to enjoy during the tasting with Paul Malone (including the new highly limited Ardbeg Drum), and all entertainment. You can book yours in the tickets box on this page. 
WEATHER NOTE: Should the weather be more Scottish than Caribbean at any point, fret not – there will be marquees.
Ardbeg Day London | York Lawns, Regent's Park, NW1
---
Like the brown stuff? Here are the best whisky bars in London…