Artist. Scientist. Woman. | A Night of Inspiring Discussion
Dr. Merritt Moore graduated from Harvard with Magna Cum Laude Honors in Physics, netted a doctorate from Oxford in Atomic & Laser Physics, and – once she's completed her current research project back at Harvard – hopes to become an astronaut.
Which would be impressive enough, besides the fact that she rushes back into the lab at 2am after two performances with the Boston Ballet.
She's one of the four women on the panel for this discussion evening at the V&A, which hopes to bridge the gap between art and science. They'll each share their experiences of how their apparently opposite interests have actually crossed over with – and even improved – each other. Because as the old saying (actually) goes, "A jack of all trades is a master of none… but oftentimes better than a master of one."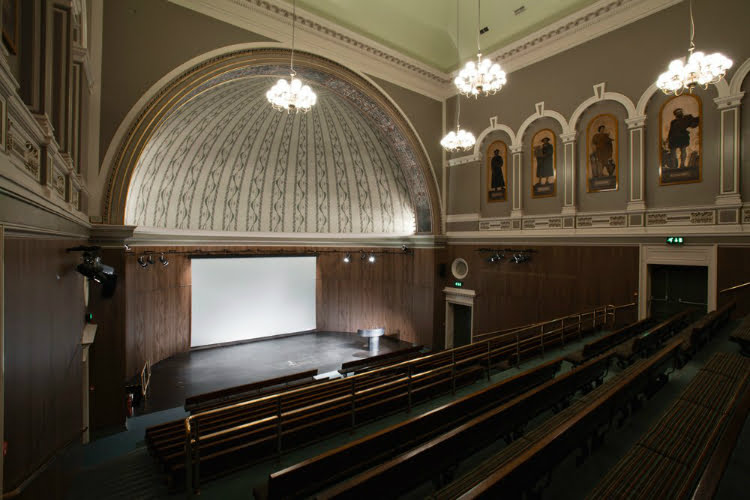 Chaired by Waqās Ahmed (an author, journalist, art collection director, neuroscience postgrad and "world authority on multi-disciplinary thinking," according to the RSA), the full line-up sees Merritt joined by:
Dr. Jasmine Pradissitto, a quantum physicist and artist who sculpts in sustainable geopolymers that can absorb pollutants from the air;
Stephanie Hill, 2017's Miss England who, as well as being nominated for a Classic Brit award for singing; competing in ballroom dancing and showjumping, is now studying for her second degree in oncology; and
Dr. Shama Rahman; a singer-songwriter, sitar player, storyteller, performance artist, filmmaker and actor, who – in her spare time – uses her PhD to apply chaos theory physics to the neuroscience of musical creativity. And give TEDx talks on it.
Over the course of the evening, you'll hear fascinating insights into how these women have managed to juggle so many interests at once. Plus, it all kicks off with a wine reception.
So you can do a little multi-tasking too.
NOTE: Artist. Scientist. Woman. takes place at the V&A on 27th April. Tickets cost £15-18, and can be purchased HERE.
V&A Museum | Cromwell Road, SW7 2RL
---
Like hearing from interesting people? Check out the best talks on in London this month.