Backyard Cinema is currently closed while it gets its next theme ready. We'll be back with the full scoop when it reopens, but in the meantime you could always visit one of these lovely cinemas in London…
---
Ah, we're well into winter.
The leaves have fallen, there's frost on the branches and Backyard Cinema are running their gorgeously seasonal immersive set-dressing for their latest extraordinary pop up in Wandsworth, just over from Clapham.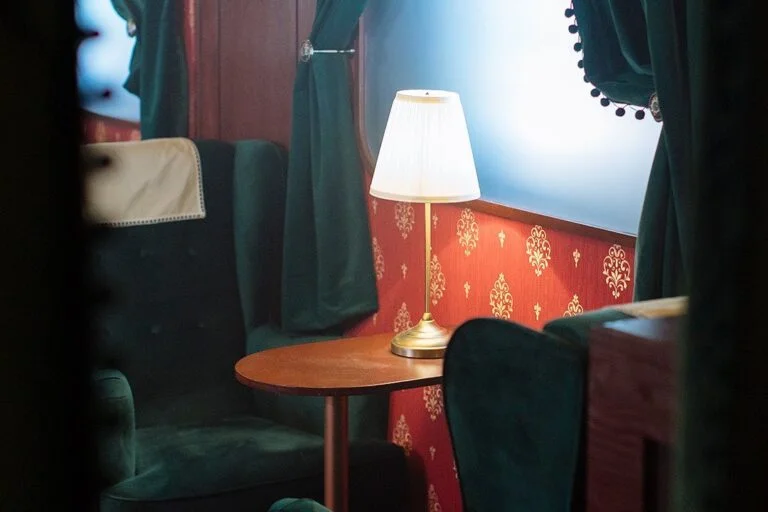 This year? You'll begin, appropriately, on a train platform, ready to take a mystical journey towards the top of the world inside the carriages of a '20s-style steam train before arriving at your destination: an enchanted forest of towering, snow-topped trees lit up by twinkling stars, and the green glow of The Northern Lights. That is, the cinema. And this is all before the film starts. And yes, the adventure continues after it finishes too.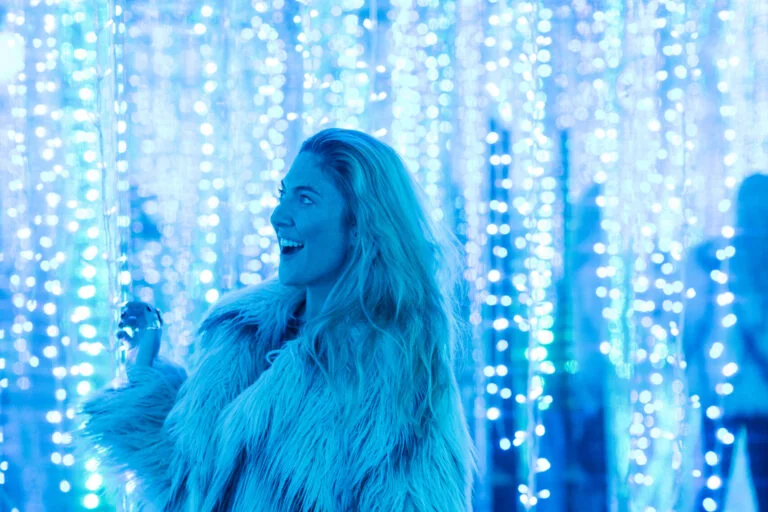 Sink into your comfy beanbag seating, and the show will then start. The flicks on the slate are a welcome blend of both new releases and a fair few classics, with the former being repped by the likes of Elvis, Top Gun Maverick, and Nope, while the latter span everything from The Princess Bride, to Rocky Horror, E.T., Labyrinth, The NeverEnding Story, and The Greatest Showman.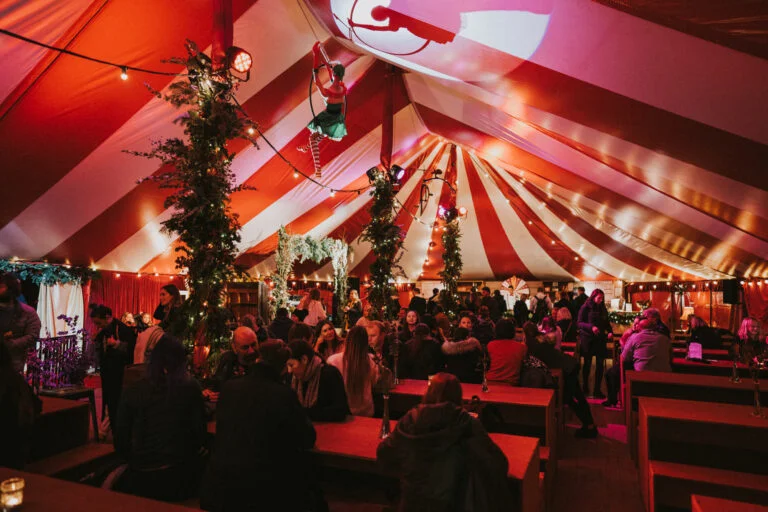 And after the movie? You can continue in to their gigantic big top tent, complete with a retro-style cabaret bar, with live music and performances including drag and comedy. Annnnd they've added a food court too, with Backyard Pizza and build-your-own boozy hot chocolates from Hotel Chocolat.
You know what? You could do that before the movie too.
Backyard Cinema | 2-4 Armoury Way, Wandsworth Town, SW18 1SH
---
Like unusual screening rooms? Check out where you can find the best cinema in London