God knows it's been a long time since we've all been to the cinema.
Settled into plush, comfy seats.
Tucked into a bucket of popcorn.
Felt the sand between our toes.
And the quintessential cinematic experience is about to return thanks to the creative folks at Backyard Cinema who – realising that travelling is still going to be on the back-burner for most of us this summer – have duly shipped in over 56 tonnes of sand for their screening rooms, alongside a proliferation of palm trees, Miami Beach-inspired set dressing, and enormous bean bags (which are, after all, much more comfortable than deckchairs).
Judging by the picture above, we can deduce two things:
1) It's going to be amazing.
2) That one person on their phone must feel like a right plonker.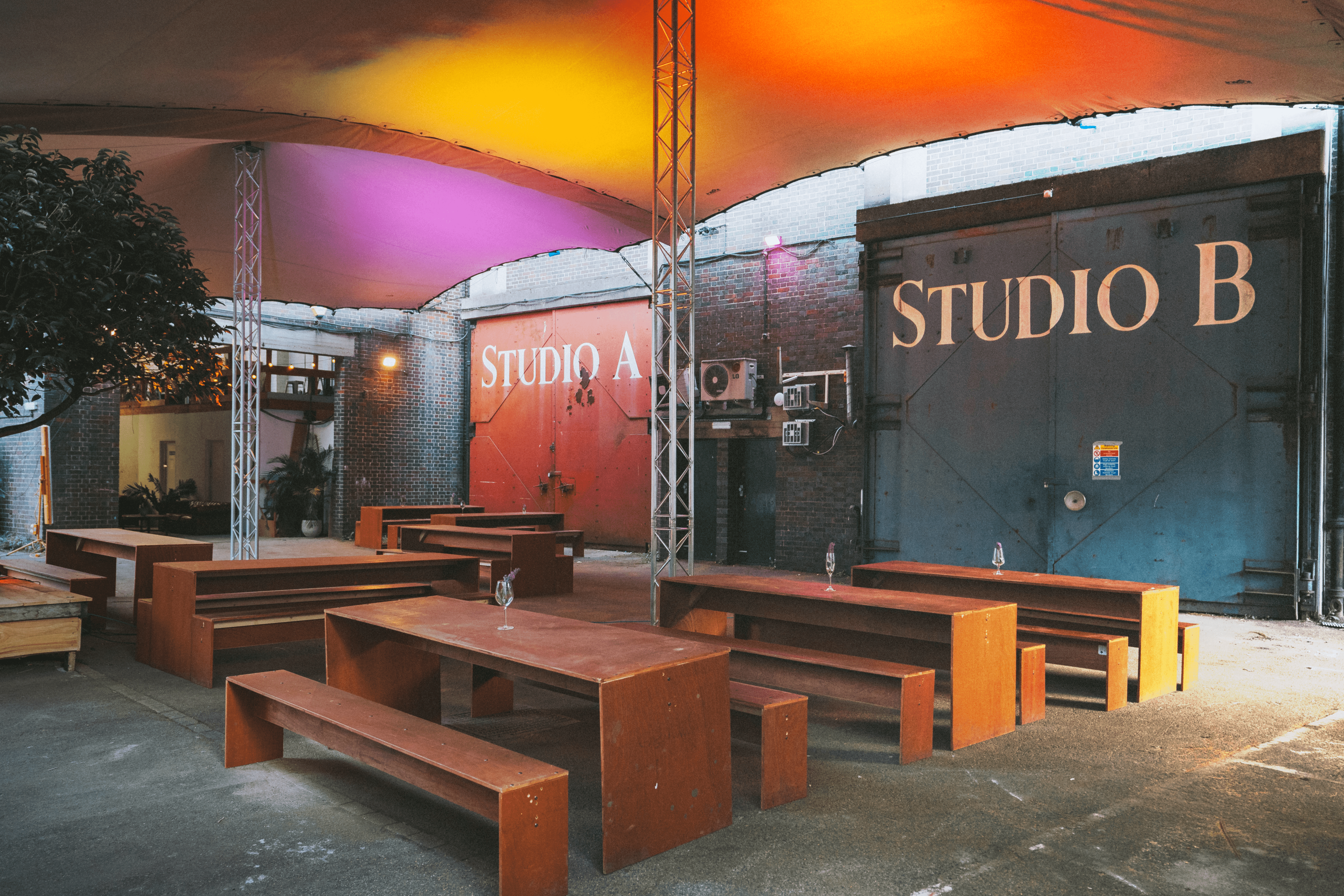 And judging by the kinds of beautiful, immersive, multi-sensory cinema experiences they've staged in the past – like the candle-lit screenings of Baz Luhrmann's Romeo + Juliet, hosted in a Grade I listed church and accompanied by a live gospel choir – we can also deduce that there will be:
Cocktails (including boozy slush puppies) and London brews, courtesy of the luminescent Palm Beach bar and the ten-tap craft beer annexe;
Street food – in the form of themed pizza and never-before-seen burgers from the Honest Burgers test kitchen;
Live pre-show music, staged in their covered outdoor courtyard; and
(of course) an epic film line-up, spanning from cult classics like Dirty Dancing, Back to the Future and Moulin Rouge to recent box-office smashers like The Greatest Showman and Call Me By Your Name; to brand-new releases The Witches, Minari, and Judas and the Black Messiah. There's genuinely something for everyone.
Plus, even if you do somehow make the wrong choice and get bored during the film…
…you can always start making a sandcastle instead.
NOTE: Backyard Cinema reopens on 17th May – you can book tickets (which start at £15.99) right HERE. You can also find out more about Romeo + Juliet, which returns this summer, here.
Backyard Cinema: Capital Studios | 13 Wandsworth Plain, SW18 1ET
Image credits: Grant Walker
---
Like unusual cinemas? Check out the best screening spots in London