There are lots of cafés in London that specialise in only one kind of food.
But these guys really take the biscuit…
…and then ice it with stunning artistic panache, before serving it in their biscuit boutiques in Notting Hill and Belgravia.
As you'd expect, those boutiques are just as beautifully decorated, with striking black-and-white hand-painted facades and scallop-edged awnings. Walking inside, you'll be met with the heady smell of baked goods and a dazzling array of hand-iced treats, from graduation and engagement biscuits to those masquerading as first aid kits, woodland creatures and – sneakily – fruit and veg.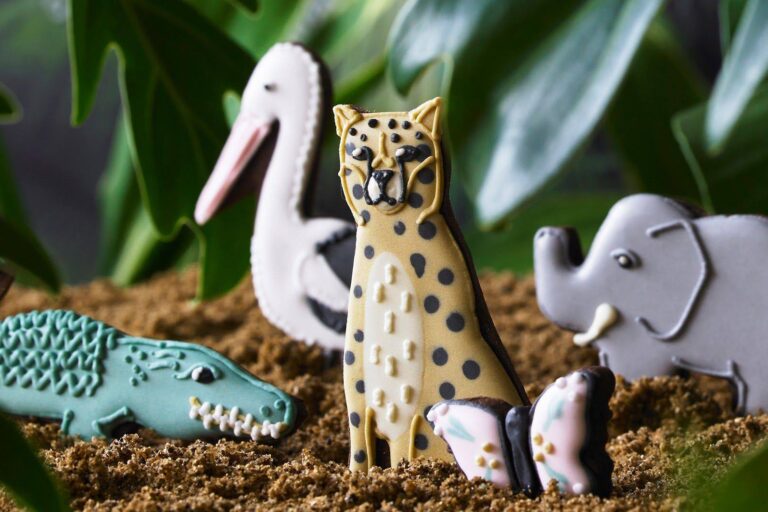 They say that if you want anything done right, do it yourself. Never has this been less true than at Biscuiteers. They are the professionals here. But if you fancy a crack at this icing malarkey yourself, they'll happily let you have your cake, then eat it.
You can book in for their School of Icing workshop, which lasts two hours and is led by a professional Biscuiteer – or just have a go by yourself, with free rein over the icing bottles and decorations. It's a bit like a pottery café, except that when you inevitably make a biscuit cat with a weird face, you can destroy the evidence.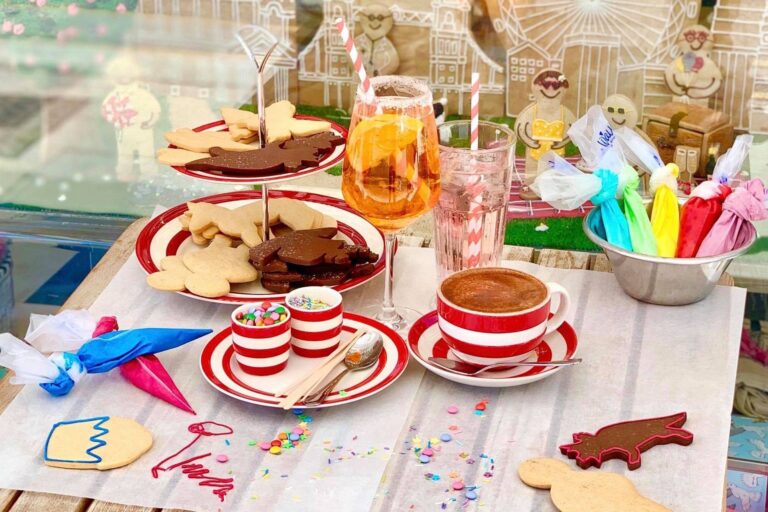 The cafés are also open daily for afternoon tea bookings, where you'll be plied with prosecco, macarons, cakes, tarts, scones and biscuits. You can even tack a DIY session onto the end, if you want to.
That's just the icing on the cake, really.
NOTE: Biscuiteers is open daily in Notting Hill and Belgravia. You can find out more about their icing workshops, and book, HERE.
Biscuiteers | 194 Kensington Park Road, London W11 2ES
---
Like sweet treats? Consider this afternoon tea guide your bucket list.