Bloomsbury Bowling Lanes | A Lair of American Nostalgia Beneath the Tavistock Hotel
We could have opened with a bowling pun.
But we've decided to spare you.
Tucked away under the Tavistock Hotel near Russell Square, Bloomsbury Bowling Lanes is a retro subterranean lair of skittles and skiffle where you can shake, rattle and bowl your way to the good times. Throwing a heavy ball at triangulated pins reached its zenith during the 50s-60s and, in Bloomsbury Lanes, that's exactly where you'll feel. Imagine a children's birthday party, if all your friends were the cast of Mad Men.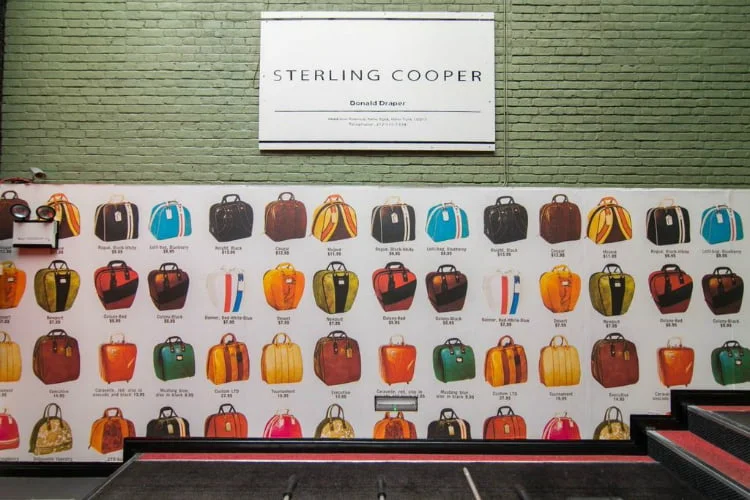 –
THE SKITTLES
Their eight lanes are the focal point of the venue and can accommodate up to six pin wizards for an hour of skittle smashing fun. They don't hold lanes for walk-ins so, if you're hoping to bowl at busy times, then it's worth booking ahead.
–
THE SCOFF
We all know that sitting around mocking your fellow competitors then standing up for roughly six seconds of physical activity is tiring work; so you're gonna need bucket-loads of grub. It'll come to you; at the lane, in the bar, or to your own banquette in their obligatory 50s themed diner. It's onion rings and chicken wings to start, with hot dogs, pizzas, and burgers to follow. You know the score.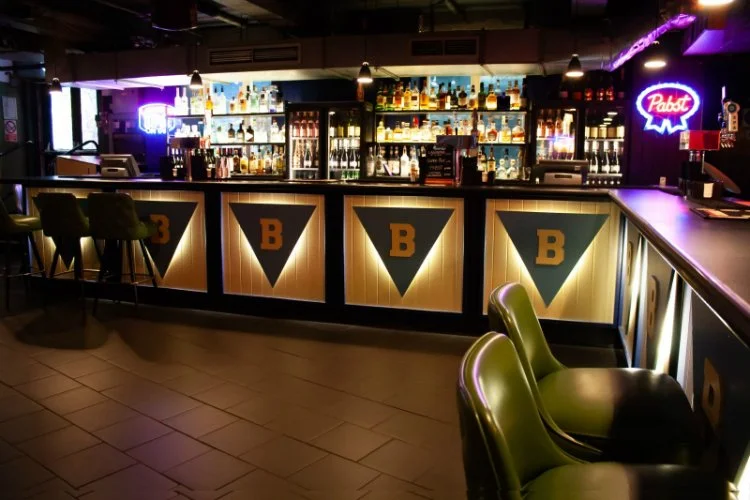 –
THE SOUNDS
The soundtrack is decidedly set in the golden age, so you can swing in more ways that one whilst you wait for your lane or celebrate your bowling glory. And if, in the words of Mama Cass, you want to make your own kind of music, then you can –  in one of their five touchscreen-controlled karaoke rooms. Each one is open till late with 8,000 songs, hand selected by their staff, allowing you to wail the night away until your vocal cords perform their own 7/10 split (which have made it one of our favourite karaoke bars in London). Should that not be enough for you, on weekends they've a variety of club nights running till 3am, ranging from retro-themed boogie nights to (let's face it) retro-themed 90s nights. Hip Hop and dance gets a look in too.
After all that, try to stay in your lane as you head home.
Nobody likes a gutterball.
NOTE: Bloomsbury Bowling Lanes is open Sun-Wed 12pm-12am, Thurs 12pm-2am, and Fri-Sat 12pm-3am. One lane costs £45 per hour and accommodates about 6 people. You can find out more, and book yourself a lane or karaoke room HERE.
Bloomsbury Bowling Lanes | Tavistock Hotel, Bedford Way, WC1H 9EU
---
Like competitive fun? Check out London's top activity bars