Itinerary Location: Central London, Marylebone | Duration: Half a day, give or take
---
Yes, it's summer.
And in a heatwave like this, it's important that you use proper UV protection, like a restaurant or a nice cool bar.
So we've put together a central London itinerary that includes both of those, and a whole lot more. In fact, you can have a frankly glorious day that takes full advantage of the sunshine and lets you enjoy some of the city's best bits right from the word go.
We start our day at Bond Street where we nip over the street, wander into Selfridges, the nation's most iconic department store, and head directly to the fragrance department (trying not to get distracted along the way) where we find an elevator with a single button…
➊ ALTO BY SAN CARLO | BREAKFAST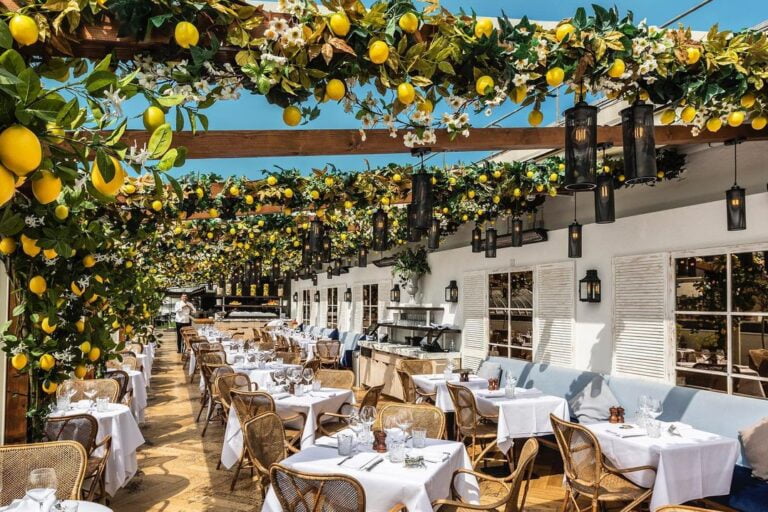 This whisks you up to Alto by San Carlo, which is probably one of the best ways to start your morning on a clear day. You'll be able to see right across the city from its sixth floor perch, and the view inside is almost as good: the place is dressed up like a lush Sicilian lemon grove, with trellises nimbly arching over the dining that are are covered from foot-to-tip with greenery and bright yellow citrus.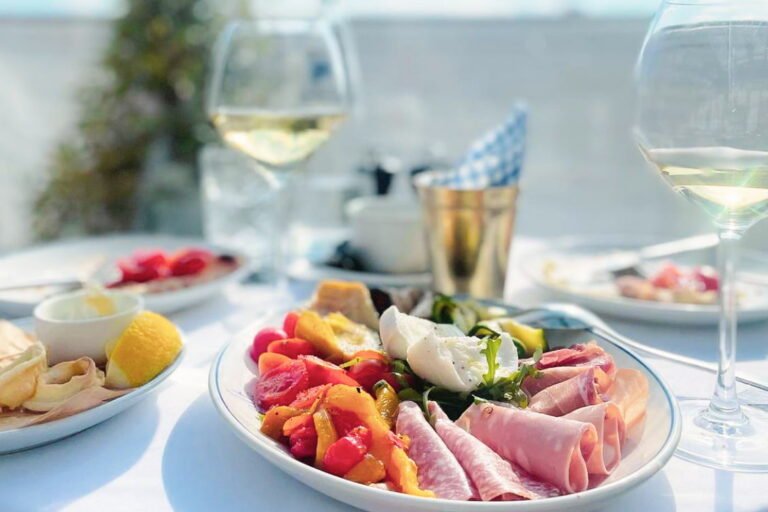 The menu strays away from the venue's Italian roots to embrace a more broadly global breakfast – you'll find everything from a Full English, to French toast, to eggs Benny, stacks of pancakes, smoked salmon bagels, and much more besides. Save coffee for later, instead wake yourself up with an orange & mango Bellini. Once you're suitably sated, you can head back down to earth, and start heading north on Thayler Street…
–
➋ DAUNT BOOKS | MID-MORNING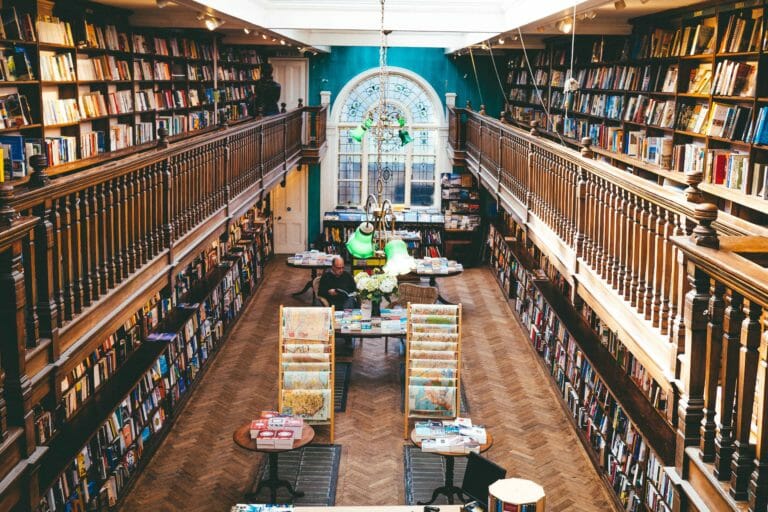 …because Thayler Street turns into Marylebone High Street. And as we all know, Marylebone High Street has some of the nicest, most browsable little boutique shops in the city. We'd recommend getting stuck into Daunt Books, not just for the hours of inspiration you could find in there, but also for the space itself which is surely one of the more beautiful bookshops in this part of town. Once you feel your caffeine withdrawal quietly informing you that it's finished being polite, head outside the shop and turn left…
–
➌ FISCHER'S | ELEVENSES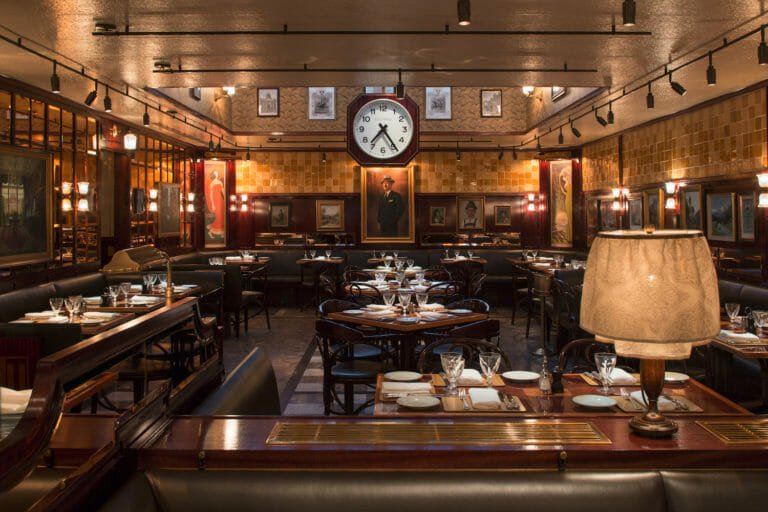 …because a few yards up the street, you'll find yourself in early 1900s Vienna. Specifically in one of its grandest cafes. Because with its dark wood and polished tiles, its richly adorned walls, covered in Austrian art, and its inviting, chocolate banquettes, Fischer's feels like it's been plucked out of both time and space. If you feel there's sufficient room, you can attempt to cram a slice of strudel or an elegant Viennese pastry into your stomach, but you might be better off just getting one of their superlative coffees. Either enjoy them in a booth or grab them to go, and make your way to-
–
➍ REGENT'S PARK | NOON-ISH
There's obviously plenty to do here, including London zoo and even the open air theatre (although the performances only start at 2.30pm), but most likely you'll just be in the market for a nice stroll. Particularly when you consider that Regent's Park has the largest collection of roses in the city – there are some 12,000 planted in The Queen Mary's Garden alone – as well as roughly ninety species of of swans, geese and ducks pooling around on the park's boating lake. Speaking of which, if you fancy pushing the boat out, you can do literally that for around a tenner (£11.25 for 60mins, £9.25 for 30mins) and join the swans themselves in your own pedalo. Next, it's on to-
–
➎ CARAVAN | LUNCH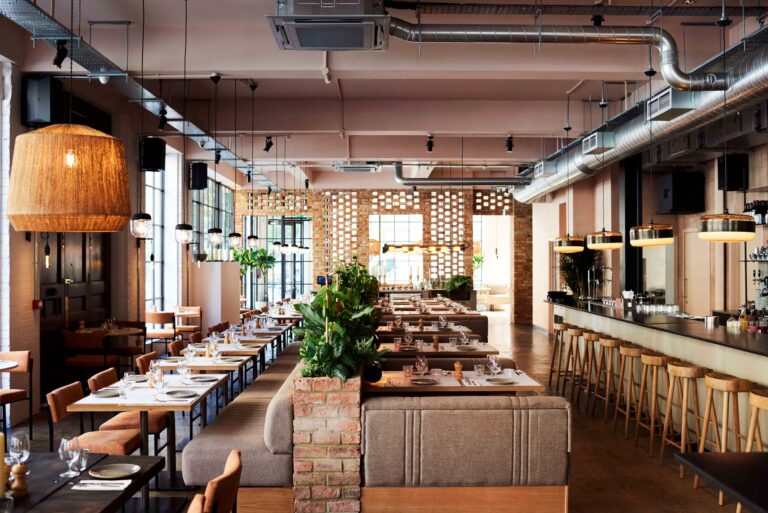 Exiting the park from its south-east corner it's a ten minute walk to Caravan Fitzrovia on Clipstone Street. It's got plenty of alfresco terrace dining, but it's also got a characteristically roomy & light interior space too. Settle in for a wonderfully Antipodean midday meal filled with all manner of creative dishes. Expect charred oyster mushrooms with sweet miso & edamame tofu; pork & Chinese chive pot stickers with black vinegar mayonnaise; steamed cod dumplings with sambal & crispy shallots, and a lot more. After that, you can move onto our last stop-
–
➏ SWINGERS | AFTERNOON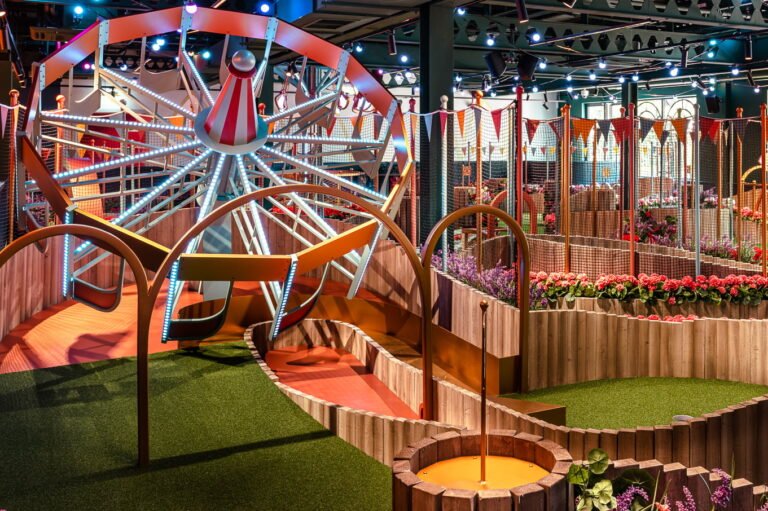 Yes, crazy golf. Swingers West End now has three courses, all of which will whimsically propel you back to the golden age of the British Rivera. It might be too early for cocktails on their sun-dappled roof terrace…
…but that's for you to decide.
---
The Itinerary | Click here to see a handy map
➊ Alto by San Carlo | 400 Oxford Street, W1A 1AB | Book a table
➋ Daunt Books | 84 Marylebone High St, W1U 4QW | See details
➌ Fischer's | 50 Marylebone High Street, W1U 5HN | See details
➍ Regent's Park | Regent's Park, NW1 4NR | See details
➎ Caravan Fitzrovia | Yalding House, 152 Great Portland Street, W1W 6AJ | Book a table
➏ Swingers West End | 15 John Prince's Street, W1G 0AB | Book here
---
Not done yet? Here are the best restaurants by Oxford Circus…