The Bordeaux Butterfly Bar | Partner Content
Caterpillars.
Before they settle into that cocoon, they must have a few butterflies in their stomach.
And speaking of butterflies, stomachs, and things of great beauty: The Bordeaux Butterfly Bar is back.
Returning to Broadgate for its second year from Monday 4th-22nd June, the BBB comes to you from the very people at Bordeaux wines themselves, and is a love letter to all things great about the French summer; you'll find grass underfoot, an airy canopy above you, and – in honour of the World Cup – some classic Babyfoot football tables tempting you off to the side.
Oh, and quite importantly, a whole ton of wine behind the bar.
THE WINE
There'll be 14 different wines to try each day (with half a dozen new guest wines rotating in each week), and they've got everything from aromatic whites, to refreshing rosés, to sparkling Crémants, to soft fruit-forward reds. And it'll all be available either by the glass, or as part of a cheeky wine flight.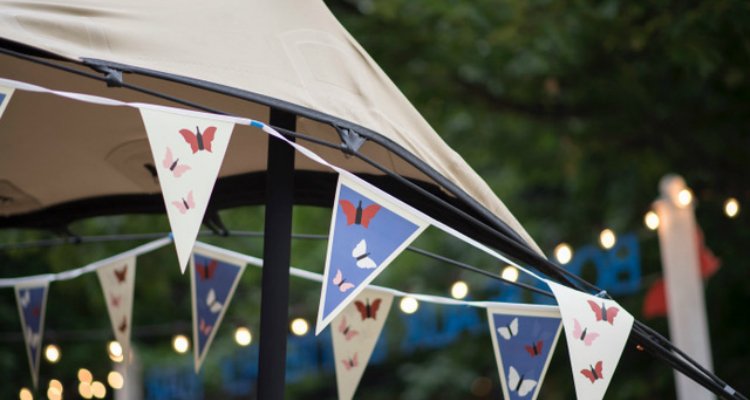 THE TASTINGS
For those who are quick off the mark, there are a limited number of tickets available to attend a very special Bordeaux Masterclass (tickets cost just £10, and are available HERE). They're all bespoke sessions, available for up to 10 people, in which you'll all sample five wines including a dry white, a rosé, a Crémant and two reds over the course of 30 mins.
THE FOOD
Being set in Broadgate is something of an advantage it seems, as the bar itself is in very close proximity to some of the finer street food vendors in the capital. Meaning that you can snag fine-dining inspired street food from Schmaltz, fontina wild boar waffles from Wolf, a poached steak béarnaise sandwich from Yolk, and more…
It'll draw you like a moth to a flame.
NOTE: The Bordeaux Butterfly Bar is open in Broadgate from Monday 4th-22nd June (weekdays only). You can simply turn up, or you can book into one of their tastings HERE, or find out more about Bordeaux Wines HERE.
The Bordeaux Butterfly Bar | Finsbury Avenue Square, EC2M
---
Like Theatre? Check out our guide to The Best London Theatre Shows right now.