B:RAVE | A night out with a brass band and luminous dancers
It's time to get down to brass tracks.
Because everybody's favourite modern 10-piece brass band – the Old Dirty Brassards are collaborating with another Glasto regular, Beyond Repair Dance, to hold a very special gig. In fact, something this rambunctiously psychedelic can only really be described as a brass rave.
It's all going down on October 7th at the rather iconic Scala. The tweed-clad band will be playing a non-stop set of reworked '90s club classics in their deliriously fun, upbeat drum 'n' brass style, which has seen them pack out dance-floors from Fabric to The Roundhouse. All the while, the award-winning Beyond Repair Dance company will be throwing their own artistry into the mix, with stunning acrobatic routines, optical illusions and glow paint. If you can imagine what dancing alongside people in giant disco-ball helmets to a brassy rendition of Daft Punk's Around The World would feel like, you're pretty much there.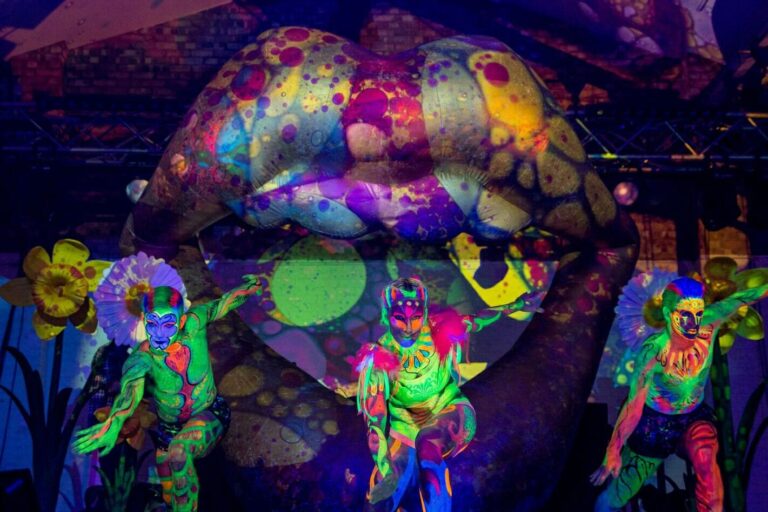 And if you're feeling frisky? You can choose to get your own makeover from Beyond Repair's artists on the night.
You'll only end up looking all brassy-eyed, though.
NOTE: B:RAVE is taking place on October 7th at Scala. Tickets are available right HERE. 
Scala | 275 Pentonville Rd, N1 9NL
---
Fancy dinner before the show? As luck would have it, we've got a whole guide to Brick Lane.