Just when you thought holidays couldn't get any better than St. George's Day (right??), in strolls Burns Night and informs you that it basically requires you to drink whisky and dance.
For those unfamiliar, it's an annual celebration of the life of Robert Burns, the national poet of Scotland. You probably belted out a verse of his most famous poem, Auld Lang Syne, a few weeks ago at New Year's Eve. The man certainly enjoyed a good party, and traditionally a good Burns Night shindig involves whisky, haggis (which has a poem read to it), more whisky, bagpipes, kilts, sometimes a little dancing, and always a lot of merriment.
Here are the best places in London to celebrate the Ploughman Poet, from rip-roaring ceilidh dancing, to stirring bagpipe renditions, vast banquets, open whisky bars, rooftop parties, and more…
–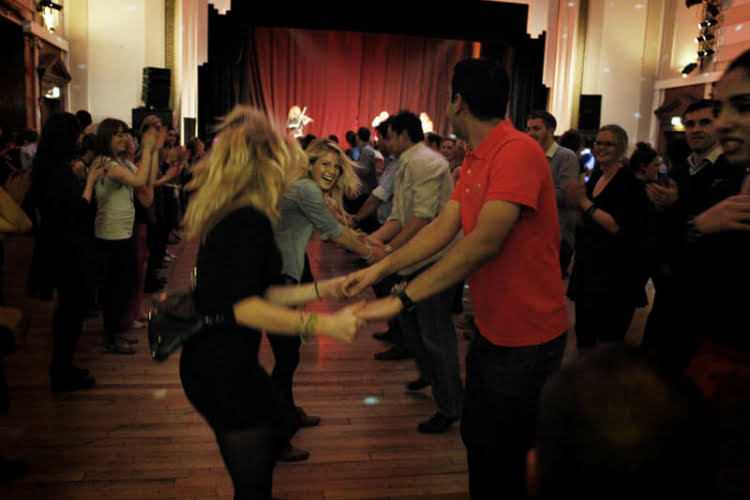 For the Ceilidh Club, Burns Night is all about ceilidh. Crazy, huh? And given that they generally try to pull out all the stops anyway, to make this most sacred evening all the better they're basically flinging the stops across the room. There'll be a live band, a caller, nearly three hours of dancing, an addressing of the haggis, and – surprise – some actual haggis (plus neeps & tatties).
Details: 20th, 21st, 27th, 28th January | St. Mary's Marylebone, Wyndham Place, London, W1H 1PQ | £39-49
–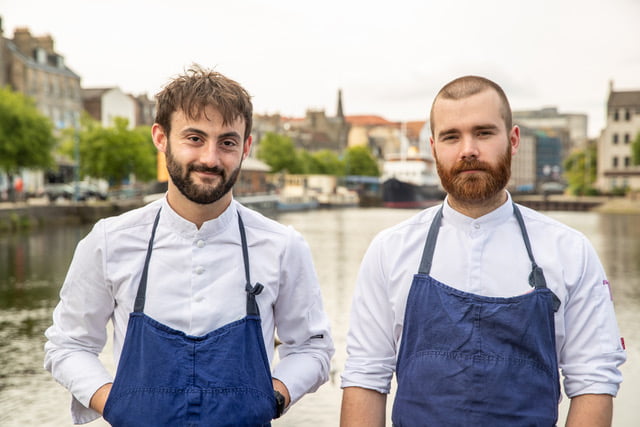 You'd probably expect Carousel to be bringing down one of Scotland's most promising young chefs to cook up an inventive Burns Night feast. But they're not. They're bringing four. Messirs Sam Yorke & Tomás Gormley (from Heron in Edinburgh), Colin Nicholson (from Mingary Castle in Ardnamurchan), and Gordon Craig (from Taisteal in Edinburgh) will all be teaming up to bring you modern classics like west coast crab tart with preserved lemon & sea herbs; venison loin with turnip puree; and honey cakes with sour cherries. And it'll all be topped off with with whisky & cocktails.
Details: 25th January | 19-23 Charlotte Street, Fitzrovia, W1T 1RL | £75
–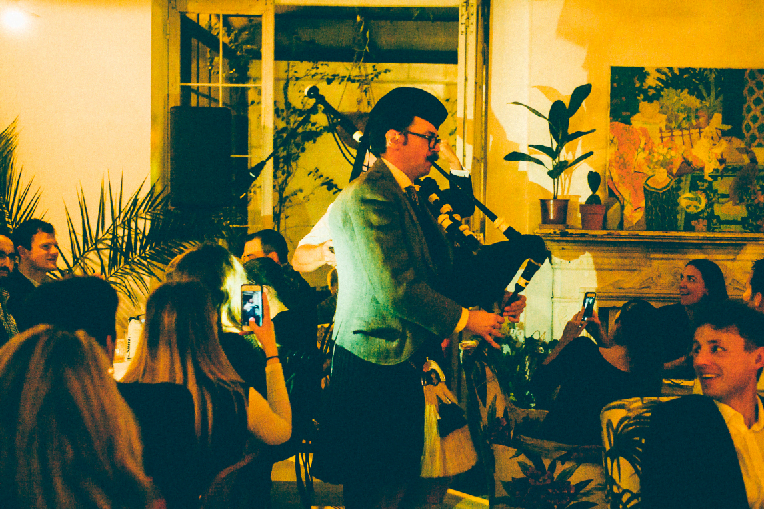 There's nothing quite as quintessentially English as celebrating another culture's national day slightly more fervently than your own. You know, just so they don't feel bad and such. Which explains why the fine chaps at Bourne & Hollingsworth are putting on the ultimate Burns Night in London, complete with whisky reception; a cocktail-paired, five-course banquet; the addressing of the haggis; the toast tae the lassies; a Burns poetry-reading competition (trickier than it sounds after the aforementioned cocktail-paired banquet)… aaand live music and ceilidh dancing.
Details: 25th January | Bourne & Hollingsworth Buildings, 42 Northampton Road, EC1R 0HU | From £30
–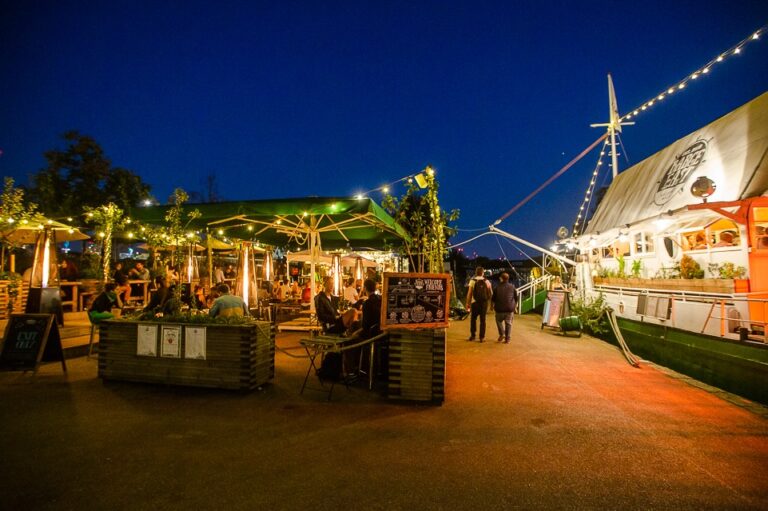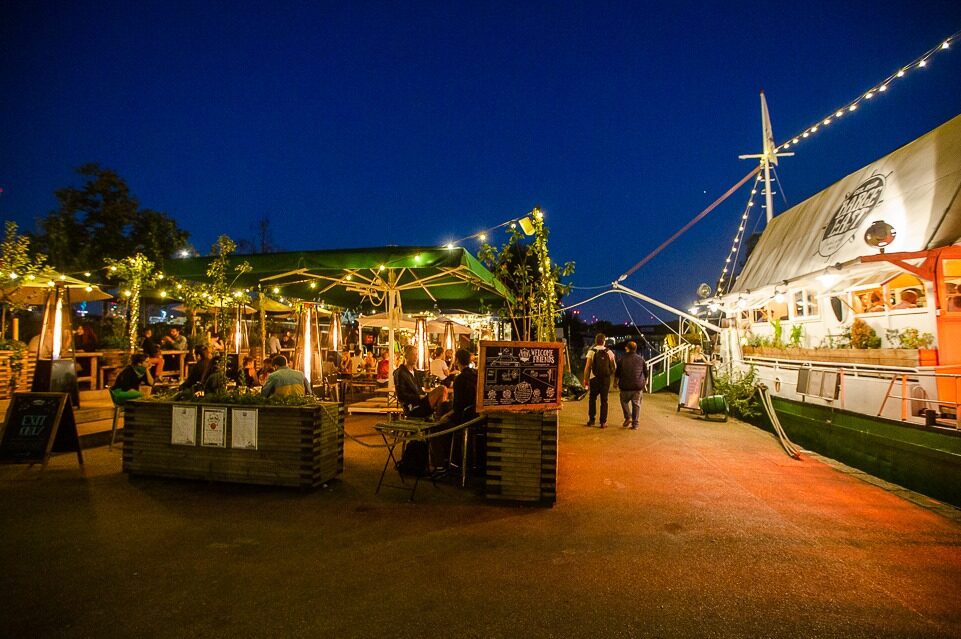 Barge East is a beautiful, 117-year old Dutch cargo vessel now moored in East London. And this Burns night, it'll be shipping live music directly to your ears, and haggis, drams of whisky, and a four-course Scottish feast directly to your mouth as part of a mysteriously 'interactive evening of poetry'…
Details: 25th January | Sweetwater Mooring, River Lee, White Post Lane, E9 5EN | £55+
–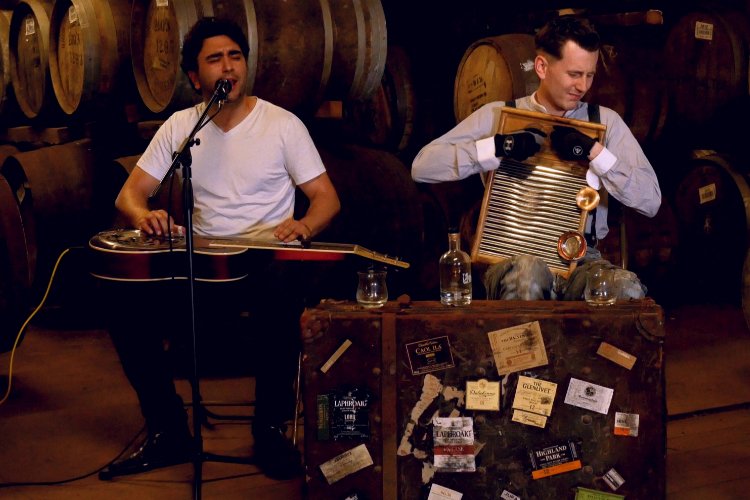 Rhythm & Booze pretty much already sums up your typical Burns Night. But just to make theirs extra-special, this duo will be pairing their live music with an open whisky bar. And a little poetry from the bard himself.
Details: 26th-28th January | Crol & Co, 77 Dunton Road, SE1 5TW | £65
–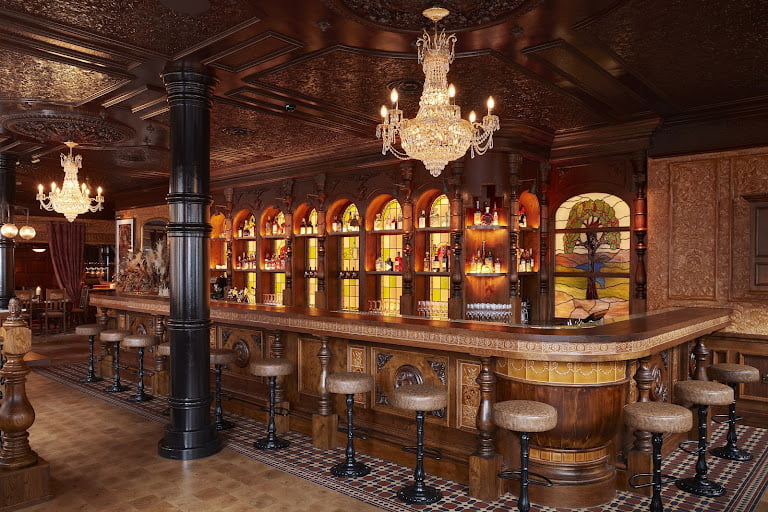 The Cadogon Arms is easily one of the best pubs in Chelsea, if not the city at large, and this Burns Night you can score a banquet-style dinner complete with venison & haggis Wellington, whisky cured smoked Scottish salmon, and raspberry & whisky Chranachan, all washed down with whisky drams and whisky cocktails.
Details: 25th January | The Cadogan Arms, 298 King's Rd, SW3 5UG | £75pp
–
Keeping things simple, Sam's have devised a classic Burns Night menu of Gigha halibut and sweet clootie dumplings (and a couple of not-so classic items, like Haggis Croquettes and deep-fried Mars bars), all married up with one-off whisky cocktails. And of course, they haven't' forgotten the most important ingredient of the meal: a bagpiper.
Details: 25th January | 1 Crisp Rd, London W6 9DN | Menu here
–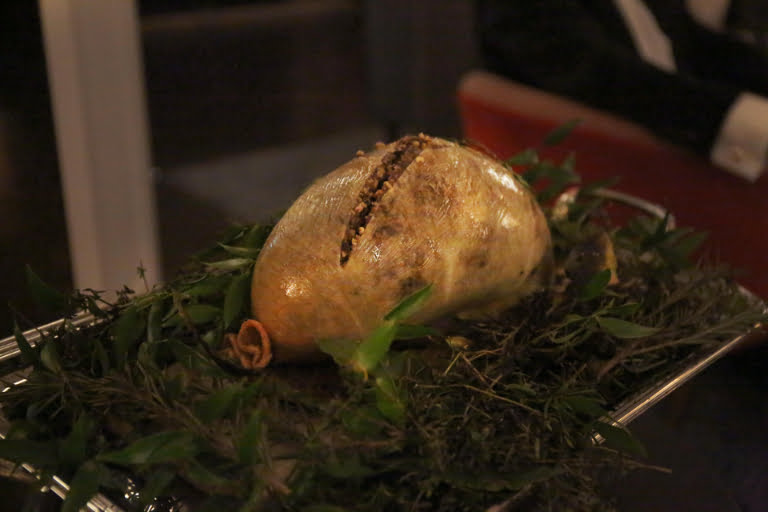 The Michelin Starred Galvin brothers are going massively off-piste apparently, because they've decided to create a one-off menu featuring Buckfast-braised short ribs. For anyone who doesn't know what Buckfast is, it's what happens when you add pure caffeine to fortified wine. Its nicknames include "Wreck the Hoose Juice" and "Commotion Lotion". And it'll probably make a fine marinade. Of course there'll also be haggis, needs, tattoos, bagpipers, poetry readings, and plenty of whisky, too.
Details: 25th January | 1-8 Russell Square, WC1B 5BE
–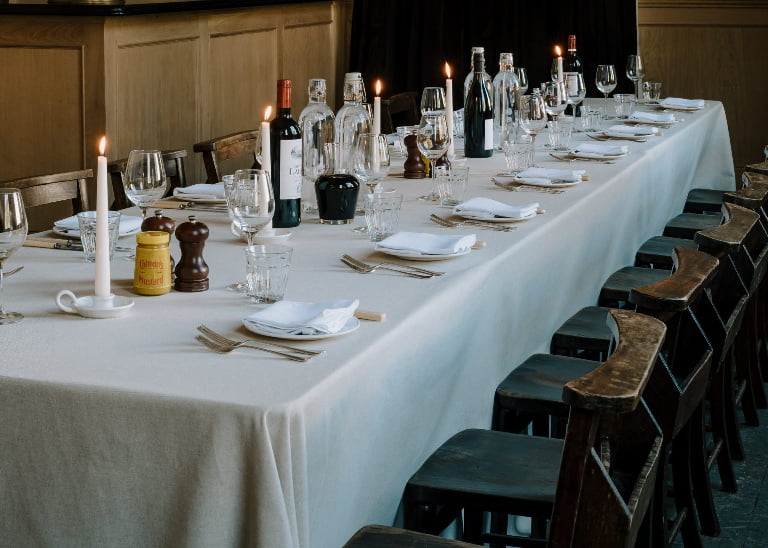 The Pelican was one of our favourite new openings last year, and this will be their first Burns Night – but we look forward to their efforts, which will include a four-courser, cocktails, entertainment, poetry recitals, and more.
Details: 25th January | 45 All Saints Road, Notting Hill, W11 1HE | £65pp | Book here
–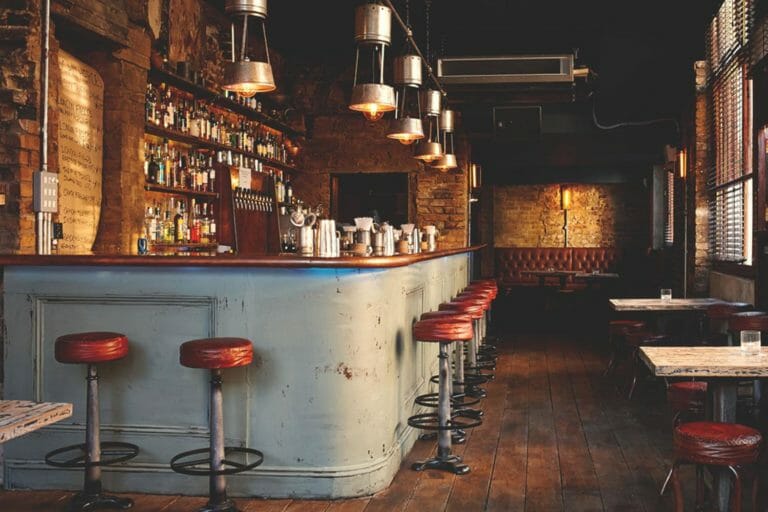 The Sun Tavern mostly does booze, so their Burns Night celebrations will mostly centre around, well, booze. But what booze it shall be: expect Sweet Afton, Bobby Burns and Cranachan cocktails, each made with 12yr old Aberfeldy whisky, all while you hear a recitation of Burns' famous "Address to the Haggis", before a Scottish-heavy DJ set sees out the evening. And in case you were worried, yes there will be free haggis bites, too.
Details: 15th January | 441 Bethnal Green Rd, E2 0AN
–
The Little Door Co.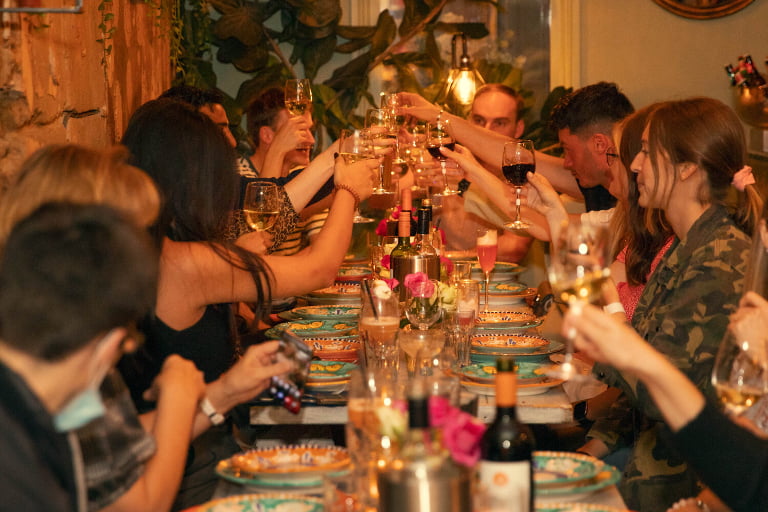 The Little Blue Door & The Little Orange Door will both be opening their colourful gateways this Burns Night to let the partygoing throngs in for their Scottish-themed supper clubs. The sit-down part of the evening will include the piping of the haggis, a three course Scottish feast, and some table side entertainment. Then, the not-sitting-down part of the evening will begin with dancing, a DJ, and a prize for the best-dressed…
Details: 26th January @ The Little Blue Door, 871-873, Fulham Rd, SW6 5HP (tickets here) | 27th January @ The Little Orange Door, 16A Clapham Common South Side, SW4 7AB (tickets here)
–
Burns Night Ceilidh at Big Penny Social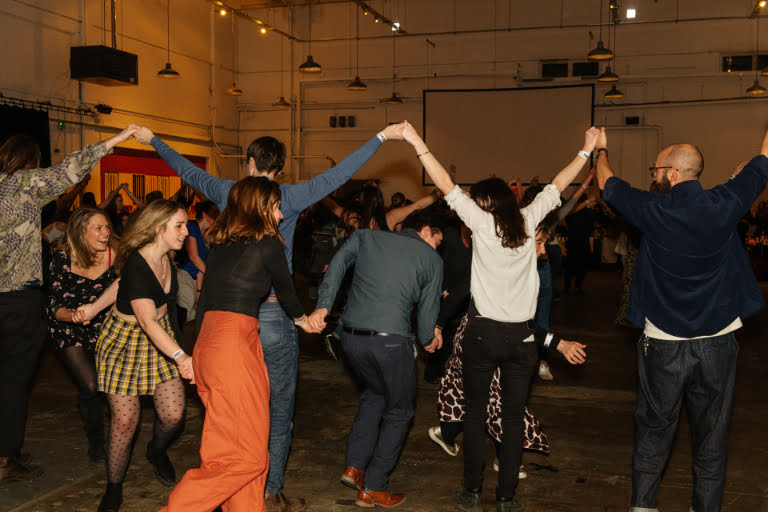 Big Penny Social is, true to her name, big. 35,000 square foot, big. And she's making use of that space with her Burns Night Ceilidh dance, in which the lively sounds of a violin-driven Sassenachs band, infused with guitar, bass and drums, will fill the air, as punters dance, drink, and then drink some more.
Details: 25th & 26th January | Big Penny Social, 1 Priestley Way, E17 6AL | £12
–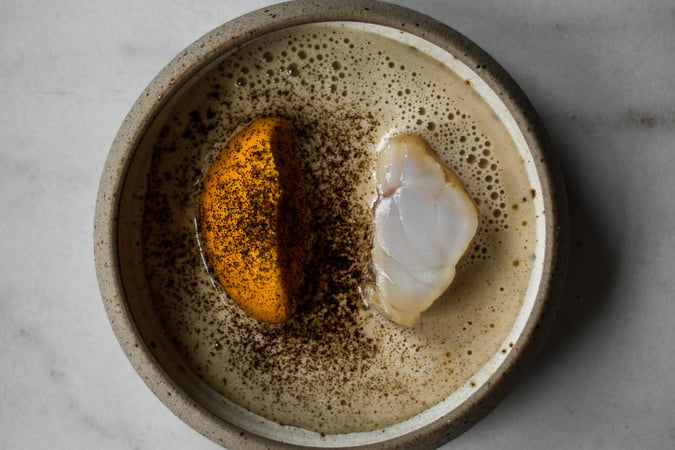 If you like the idea of a creative, fine-dining menu on Burns Night, then The Water House Project is your place. And we'll be the first to admit that, to the ear 'Haggis doughnuts' don't sound like fine-dining, but let us assure you that your tongue will certainly disagree. And the opinion will be further buttressed with Cullen skink and eight other courses of wine paired goodness followed by a tasting of rare whiskies…
Details: 24th January | 1 Corbridge Crescent, E2 9DT | £145pp
–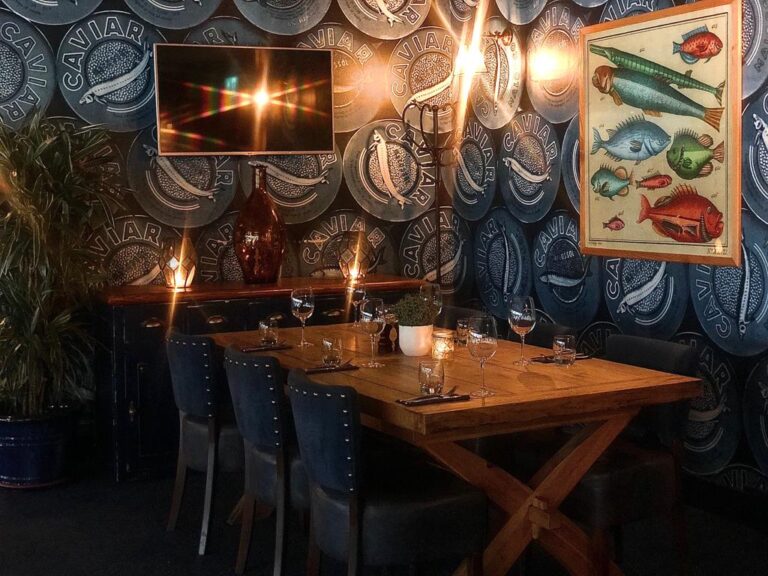 The Oyster Shed is down on the banks overlooking the Thames, and for Burns Night, they'll be setting up a 4-course meal cooked up by their head chef Natalie Coleman. And if that name rings a bell, it's because she won MasterChef. So her Haggis croquettes, poached oysters, and whisky infused sauces are probably quite good.
Details: 25th January | 5 Angel Lane, EC4R 3AB | £55
–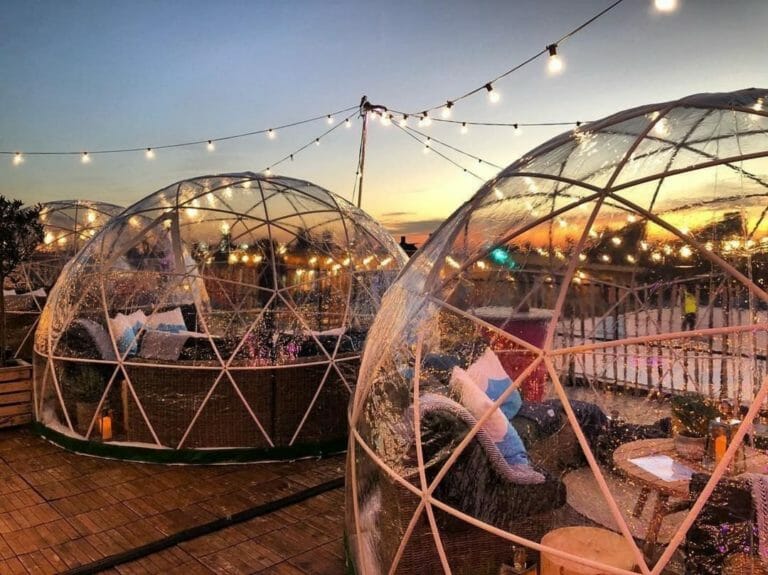 The best way to raise a glass to the ploughman poet is to make sure the glass is already a few floors up. At Skylight, they're going to make sure the glass is filled with whiskey, and then take advantage of everyone's lack of sobriety by bringing poetry readings and live music into the fray, too.
Details: 28th January, Skylight Tobacco Dock | 25th January, Skylight Peckham | £7-£200
–
---
Fancy a scotch? Take a look at London's best whisky bars.