Chocolate Making Workshops | Where My Chocolate Becomes Your Chocolate
– There's A Wonderful Insiders' Perk Available Here –
Chocolate. We're all very skilled at making it disappear.
But there's also something extremely satisfying about creating it in the first place. And then making it disappear.
It's the service offered to you at My Chocolate, where you can make a variety of coco-concoctions at one of their London Chocolate Making Workshops (at locations like Regent's Canal, Old Street, and Dalston), all the while eating them before taking a few home. Here's what to expect:
THE ORIGINAL CHOCOLATE MAKING WORKSHOPS
This indulgent crafting course will take roughly two hours. The first thing to do is get to grips with the subject at hand and have a little history lesson which – unlike every other history lesson you've ever had – requires you to eat a wide variety of chocolates in a guided tasting led by their Master Chocolatiers. You'll be sampling everything from raw cocoa nibs, to 100% pure chocolate (plus a special secret ingredients in-between), and by the end of it, you'll have developed an extremely discerning chocolate palate.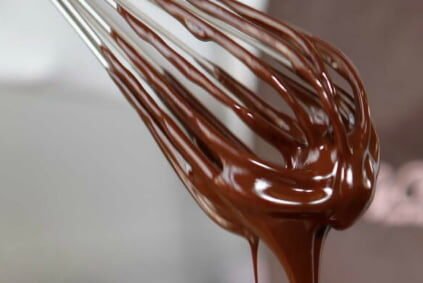 After that the chocolate making begins and you'll get to craft your very own personalised giant chocolate button (with a fancy marbled effect), and some fresh cream truffles (made using using dark chocolate ganache, milk chocolate fudge, honeycomb, strawberry curls, etc.). Unless of course, you spring for…
THE LUXURY CHOCOLATE MAKING WORKSHOPS
This one begins with chocolate martinis. Which you'll blend yourself. And prosecco. Which you won't blend yourself. Then you'll get everything the standard workshop has, pluuuus you'll make your own flavoured chocolate slabs (experimenting with flavours like rose, orange, fig, mint, etc.) and then you'll get to make some fresh truffles with a few additional special ingredients.
And whichever tier you go for, you'll get a goody bag to take your chocolate home with you with at least 15 of your own handmade chocolates in it.
Depending on how many you've made disappear already.
NOTE: The chocolate making workshops are available now. You can find out more, and make a booking at their website right HERE.
n
---