Circus 1903 | An old-fashioned spectacle featuring life-size elephant puppets
Circus 1903 is thankfully not the sequel to one thousand, nine hundred & two previous shows – but it has been around for a spell.
After launching as a touring show in 2017, and taking on acclaimed stints in Vegas & London, now it's coming back to town, and will be settling into Royal Festival Hall for a three week stint over Christmas & New Year.
The show itself channels the 'golden age of circuses' (which, we assume, was circa 1903). Costumed performers tumble onto the stage, and erect a big top tent before your eyes. A top-hatted ringmaster bellows out to the audience as acrobats, contortionists, knife-throwers, strongmen, and trapeze artists do their marvellous things. It all harks back to the time before political correctness went absolutely haywire, and demanded, ugh, an end to unnecessarily life-threatening stunts. There are no safety nets. They throw real knives. They've even teasingly added a new attraction for 2019 called the "Brazilian Wheel of Death".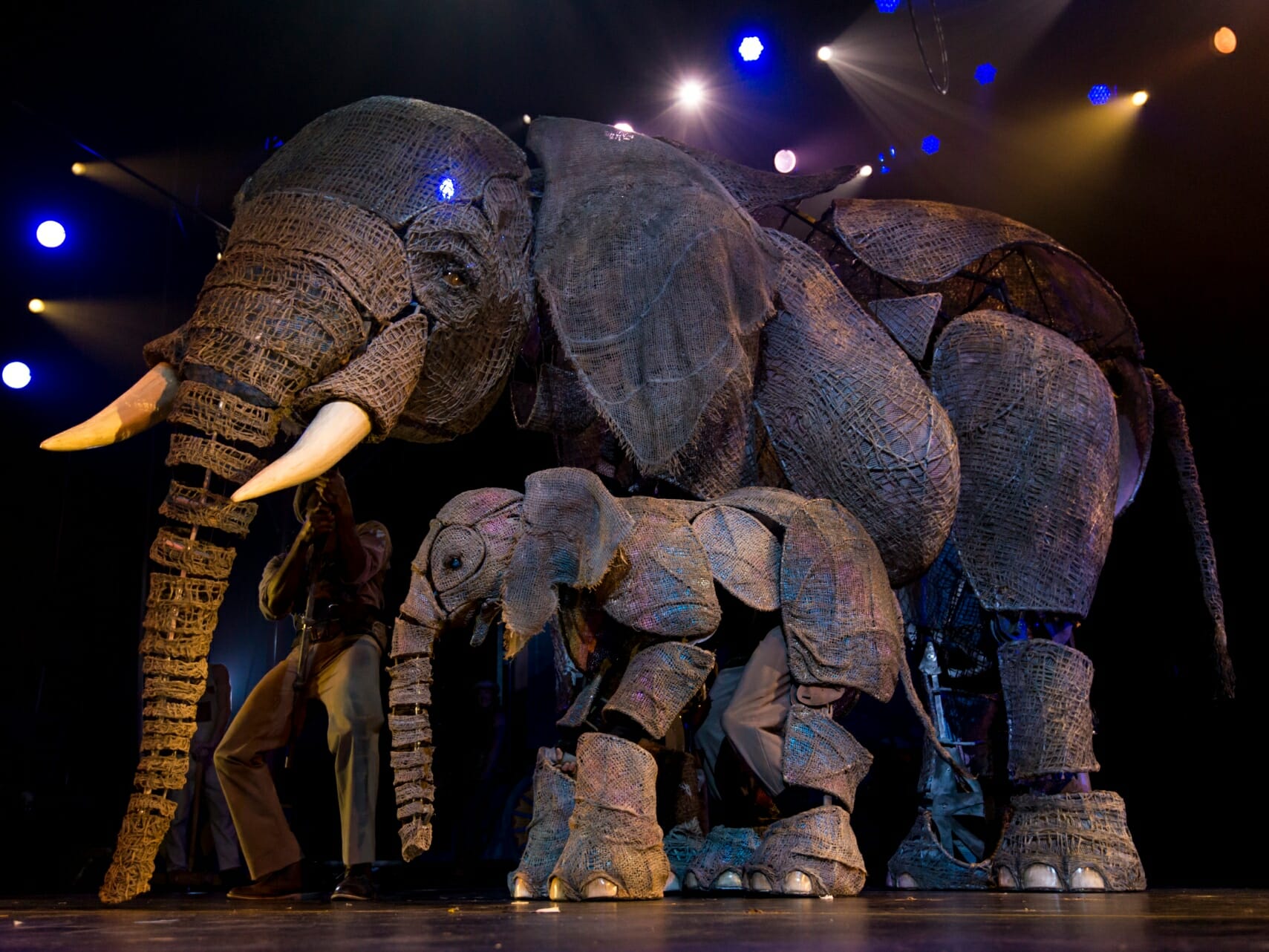 The real showstoppers, though, are the elephants: a pair of life-size puppets from the team behind War Horse. They're every bit as stunning, and strangely lifelike as you would hope, and without the very real fetters that very real elephants would have suffered, they create a considerably more enchanting spectacle.
It's old-fashioned, it's charming, and it's got performers who have spent literally decades perfecting their acts. And like the circuses of old…
…it's in tents.
NOTE: Circus 1903 is showing from December 19th 2019 until January 5th 2020. Tickets cost £29.50 – £125, and are available right HERE.
Circus 1903 | Royal Festival Hall, Belvedere Road, SE1 8XX
---
Looking for a pre-theatre dinner? See more great South Bank restaurants