The Dalston Pumpkin Lantern Festival | A pack o' lanterns
Pumpkin lanterns.
They're gourdgeous.
And all this week there are going to be literally hundreds of them, all beautifully illuminated each night for the annual Dalston Pumpkin Lantern Festival.
Last year, there were over a thousand jack o' lanterns, each individually carved by Dalston residents, and this year there are expected to be even more. They'll be displayed every night until Sunday 27th in the Dalston Eastern Curve Garden, a community space that used to be an old railway line. Critically, it has a garden cafe bar with booze – they'll be serving mulled wine, spiced cider & hot toddies every night.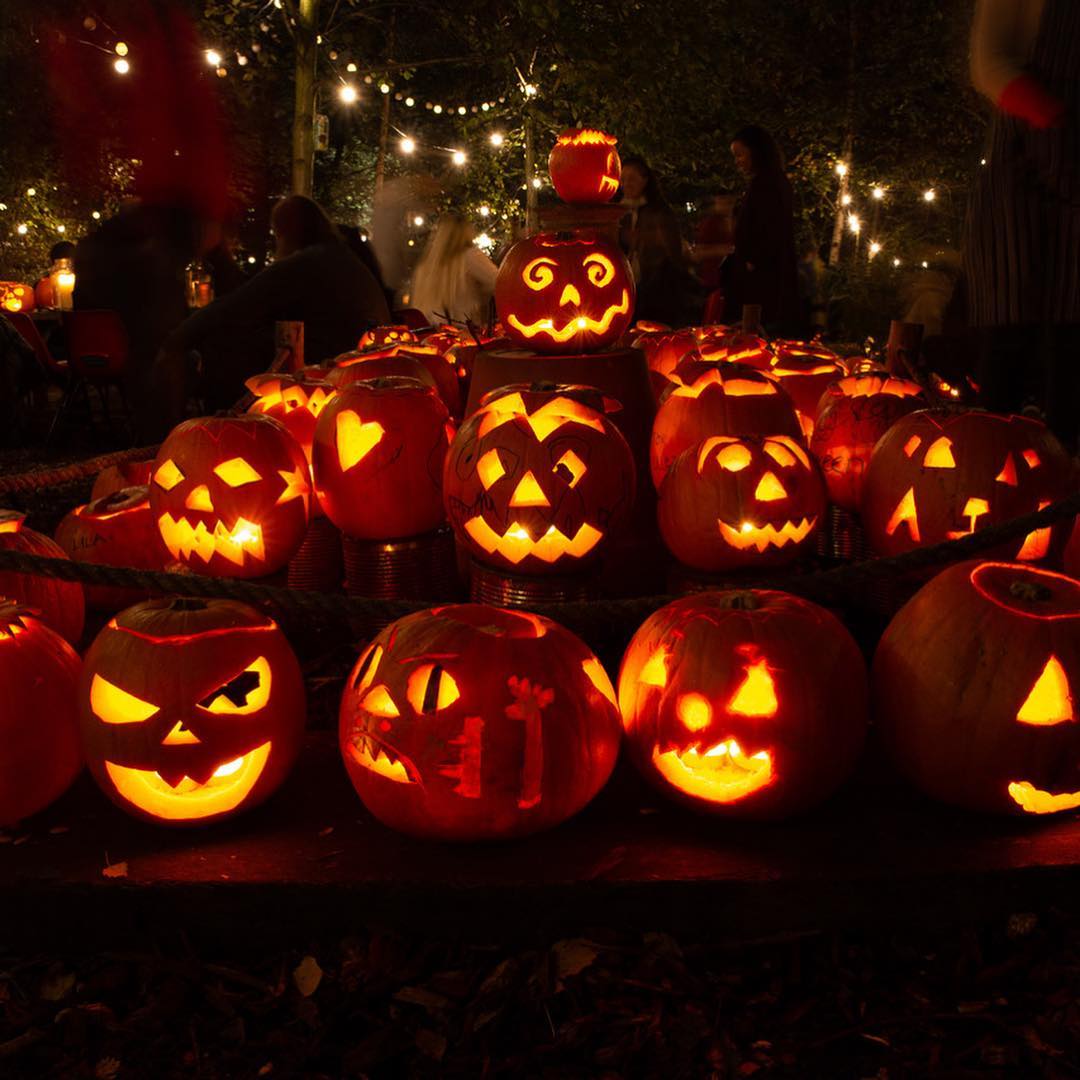 If you head along at around 5pm, you can help light the candles, and if you head there any later than 6pm, just be aware that you might have to queue – it's all first come, first served, and they have a limited number of people they can let in at any one time. You know, so as to make the experience a little more serene.
And to ensure no-one gets squashed.
NOTE: Dalston Pumpkin Lantern Festival runs until October 27th, from 6pm-9pm every night (if you want to help light the candles head there at 5pm). It's completely free, and you can find out more right HERE.
Dalston Eastern Curve Garden | 13 Dalston Lane, E8 3DF
---
Like cool green spaces? Here are London's best hidden gardens…