Dawn of Super Heroes | Epic DC Exhibition
DC are taking a comics trip to London's O2.
You see, they're launching an entire exhibition devoted to the troupe of classic heroes from the Detective Comics franchise, fresh from its all-conquering debut run in Paris.
The whole Dawn of Super Heroes installation promises to transport you chronologically from the inception of Superman almost a century ago, to the modern feature releases, with the, er, incredible bulk of rooms soundtracked by original music from the films.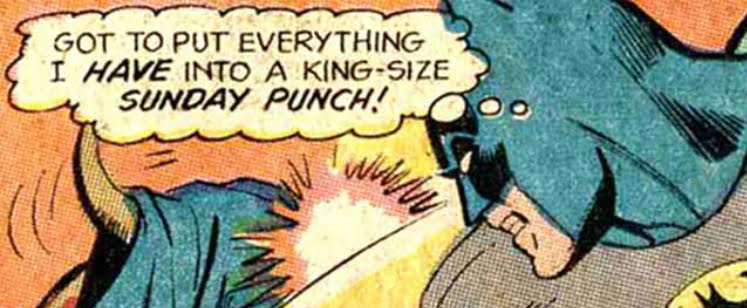 Themed by the worlds created around each character, the rooms are crammed with a staggering amount of rarely seen and unusual heroic artefacts that took three years for the curators to bring together; including set models and props lifted straight from the film sets (like The Dark Knight Batpod); original handmade costumes including Christopher Reeves' Superman cape, Jack Nicholson's Joker suit and Lynda Carter's Wonder Woman getup; and exclusive, never-before-seen concept artwork created for the films.
That's all bolstered by interviews, sneak film previews, and over 500 snippets of comics and priceless first sketches dating back to the 1930s, when punches could sound like literally anything, and a pair of teenagers first created Superman…
Just don't leave it too long to get tickets.
They'll be gone quicker than The Flash.
NOTE: Dawn of Super Heroes runs at the O2 from 23rd February – 9th September. Tickets cost £18, and can be booked online HERE.
Dawn of Super Heroes | The O2, Peninsula Square, SE10 0DX
---
Like unusual exhibitions? Check out London's most bizarre museums