Drinks At Home | Tequila Pop Up
A good cocktail bar should always make you feel at home…
…and for London Cocktail Week, Patrón is making are just that little bit easier – by setting up a pop up tequila cocktail bar inside a house.
It's in town for just three days, and, like all your dream houses it's beautifully designed, and full of a troupe of critically acclaimed mixologists curating and showing you how to make Patrón cocktails.
Here's how it'll go down:
You'll saunter up to a beautiful townhouse – the address of which you'll have received just beforehand – and find yourself irresistibly drawn in by the smooth bass of the DJs and the glow behind the windows. Flashing your tickets, you'll be whisked inside and left free to roam the rooms of the house, from the living room to the kitchen, before pitching up in front of one of the many bartenders stationed and ready to mix up a set of specially designed tequila cocktails.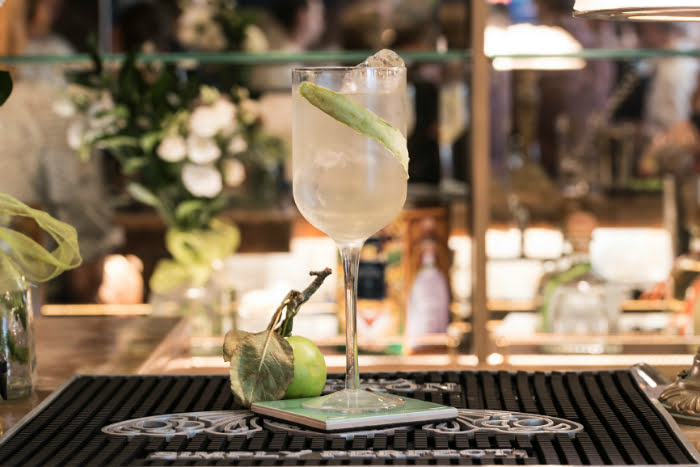 Of course, those 'tenders aren't your ordinary barkeeps – each night, they'll be led by an award-winning mixologist, with Matt Whiley of Peg + Patriot and Scout (which, not by coincidece went straight onto the World's Best Bar list after opening last year) already confirmed in the line-up.
And those 'tails aren't your ordinary drinks either – as well as definitive takes on the Paloma (Patrón Reposado tequila with grapefruit, soda and fresh lime juice) and the Margarita (Patrón Reposado tequila, Patrón Citrónge Orange liqueur, and lime), you can expect a different, unique cocktail every night, designed by each of those three resident mixologists especially for the pop up.
You could call it their house special.
NOTE: Drinks At Home – Perfected By Patrón will be popping up in a secret Hoxton location from 3rd-5th October (7-11pm). Tickets cost £15pp and include three cocktails – book yours HERE.
Drinks At Home | Secret Hoxton Location
---
Like transient drinking holes? Check out the best pop up bars in London this month.