It took roughly 500 years for anyone to significantly improve upon the noble sport of shuffleboard.
Those people were the team behind Electric Shuffle in Canary Wharf, and all it took for them to achieve it was a touch of creativity, a little vision, and some hi-tech camera technology that no one had ever heard of because it had never existed before. And now (thankfully, for all of us) it's only taken them a mere two years to improve on that too… by opening a second beautiful outpost in an old archway right next to London Bridge station.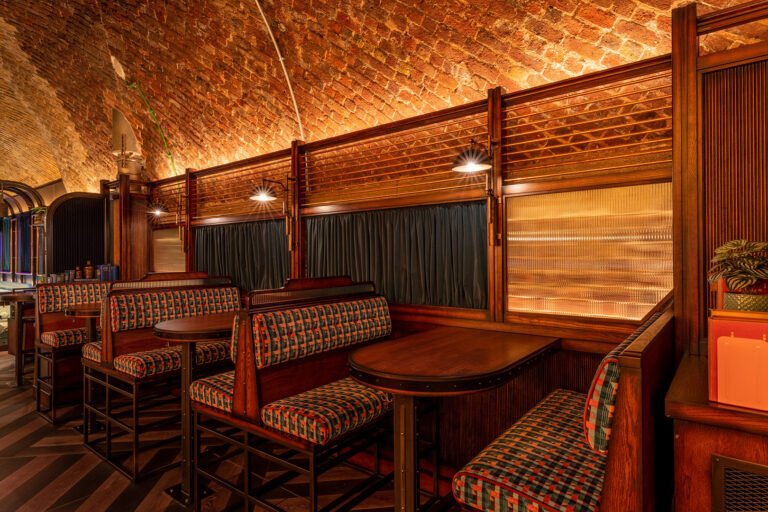 The venue itself (which you can pop into for drinks even when not playing Shuffleboard) is built into the brick railway arches lining Bermondsey Street, and it keeps its train theme chugging along on the inside too. Complementing the distinctly retrofuturistic vibe and post-modern steampunky touches, you'll find chairs dressed in nostalgia-tweaking train seat fabric, and booths that – thanks to the curved brick ceiling gently curling above them – feel almost like miniature carriage compartments.
Like the original Electric Shuffle in The Wharf, this one contains 10 shuffleboard tables in all. Each one has its own semi-private space and the all-important magical tech wired into it, which is accessible from the table's touchscreen. You can use it to upload photos, divvy up your teams, choose your game, keep score and more.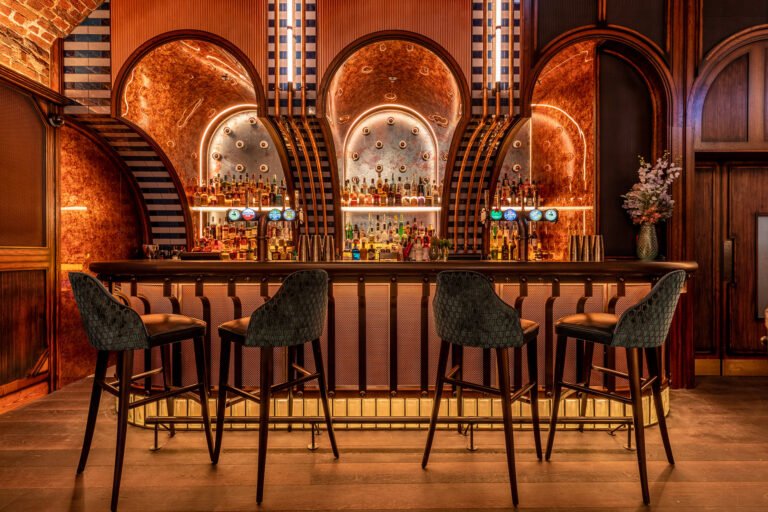 Electric Shuffle's modern, tech-enabled takes on the classic shuffleboard game include Amplifier, which is made considerably easier thanks to automatic scoring; a variation on boules called Eclipse where the aim is to land the puck as close to a central black spot as possible; and also Territory, which makes the most of the computer wizardry at hand by dividing the table into hundreds of virtual hexagons, each coloured the same as the puck that they're closest to. The aim is to capture as many hexagons as possible, by either landing pucks in the most empty space, or huddling up to enemy pucks to 'steal' theirs. It gets very tactical very quickly.
Ah, almost forgot something else those touchscreens do. They order booze & food (based on your command, naturally). On the menu are a variety of sharing plates; plus casual menu stalwarts like pizza and burgers; and also a bottomless pizza brunch, which runs every weekend.  And to drink? Alongside a list of both craft & classic beers, you'll find plenty of cocktails, which stands to reason…
…as they love to mix things up.
NOTE: Electric Shuffle is open daily from 11.30am-10.45pm (11.45pm on Fri/Sat). Lanes cost £10 per person for 90 minutes. You can find out more, and make an advance booking at the website right HERE.
Electric Shuffle London Bridge | 10 Bermondsey St, SE1 2ER
---
If you like the look of this… you'll love these activity bars.