For King And Country 1940 | Immersive Theatre Experience
It's December, 1940.
The Nazis have just landed an invasion force on the South Coast of England.
There's nothing less at stake than the survival of democracy, freedom, and proper queuing etiquette.
So it's lucky that you're in charge. You see, if you venture into Parabolic Theatre's newest show, For King And Country, you'll be playing the last remaining members of the government, after the rest of the country's leaders are wiped out by blasted German bombs. You'll be holed up in a hidden Southwark bunker, ready to strike back at ol' Jerry …whose own forces are rapidly closing in on London.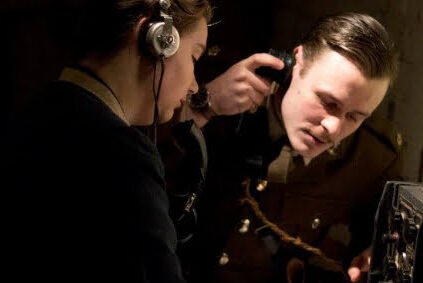 They're keeping the details sparse, not just because they want the experience to be as thrillingly taut & unexpected as possible, but also because there literally is no script. Each of the actors is simply immersed in their own character, and given such a complete understanding of the historical research & the alternate reality they're constructing, that they can comfortably ad-lib any scenario or narrative path that the audience steer them towards.
Because of this each night will be completely different from the last, but there will be a few consistent elements: each audience member will be the protagonist & key decision maker at some point. Those decisions will include several that Churchill himself had to make, and they're all framed to inspire vigorous debate amongst the audience. There will be twists. There will be turns.
And you might not win…
NOTE: For King and Country 1940 is playing from February 23rd until April 28th. You can find out more, and book tickets (£35) at their website right HERE.
COLAB Factory | 74 Long Lane, SE1 4AU
---
Like Theatre? Check out our guide to The Best London Theatre Shows right now.