GALA Festival | London
Camping.
It's often in tents.
So it's no wonder that the one-day festival is becoming the new three-day festival, bringing you all the good bits, and none of the ungainly grappling with poles and tarpaulins after. And it just so happens that such a festival is touching down in South London this summer. Behold GALA, an independent festival showcasing the best homegrown food and drink, as well as a huge array of international DJ talent and performers – casually packed into one day.
In the verdant setting of the 51-acre Peckham Rye Park, you'll be let loose on…
THE FOOD
Drawing on the enormous pool of foodie talent available across London, you'll be seeing street traders like The Cheese Truck, crispy chicken from locals Other Side Fried, scratch-made pizzas from Fundi, modern Middle Eastern goodness from Oli Baba's, and creatively flavoured desserts from Nonna's Gelato.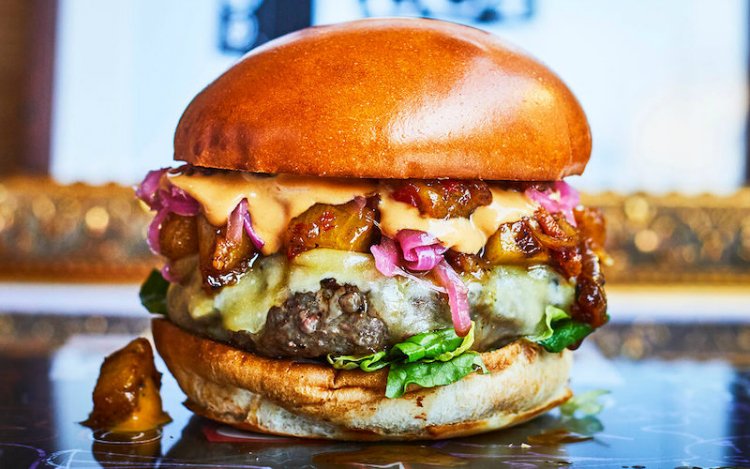 THE DRINKS
The booze this year sees craft beers from both Frontier brewery (from, of all places, Casper Wyoming) and the considerably more local Brick Brewery in Peckham. And there's a tequila bar, too.
THE MUZAK
Covering pretty much every base from house to funk, soul and disco, this year's line-up includes the likes of Mr Scruff, Hose Meat Disco, Midland, Derrick Carter, Norman Jay MBE, and over a dozen more. And if that's not enough music for you, there's an afterparty at the Ministry of Sound. 
Been looking for something like GALA? Bingo.
NOTE: GALA takes place on Sunday 27th May (Bank Holiday weekend) at Peckham Rye Park. Tickets cost £35-£50 and you can get them on their website HERE.
OTHER NOTE: Nudge Members, you're getting something a little bit special… Find out more HERE.
GALA Festival | Peckham Rye Park, SE15 3UA
---
Like Theatre? Check out our guide to The Best London Theatre Shows right now.