Gastronomic | Immersive theatre, with a tasting menu
Want the thrill of eating airline food without having to deal with the pesky holiday at the other end?
Head to Gastronomic.
It comes to us from the people at Curious Directive, a scientifically literate immersive theatre company who aim to use cutting-edge technology & techniques to push the envelope of what's possible on stage. They created Gastronomic last year for a limited run in Norwich, but it impressed enough to extend it, revamp it, and go on tour.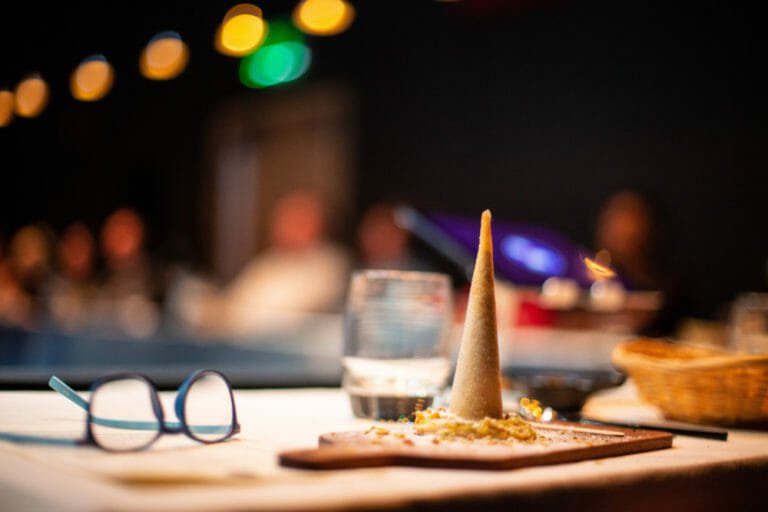 For its second outing, it's setting up shop in Shoreditch's grand Town Hall for three weeks across September & October. The basic premise is this: you're a passenger on an Airbus A380, heading into Heathrow, about to have dinner. Thankfully for both the food & the legroom, you're in first class.
Your seat will be in front of a huge conveyor belt which encircles the stage, with audience members (sorry, passengers) on all sides. In the centre, there's a small aeroplane kitchen where the actors/chefs busy themselves with the five-course tasting menu they're preparing for you. Food comes out along the conveyor belt as the action takes place and thanks to some augmented reality tech, there are digital 'micro-scenes' peppered between courses.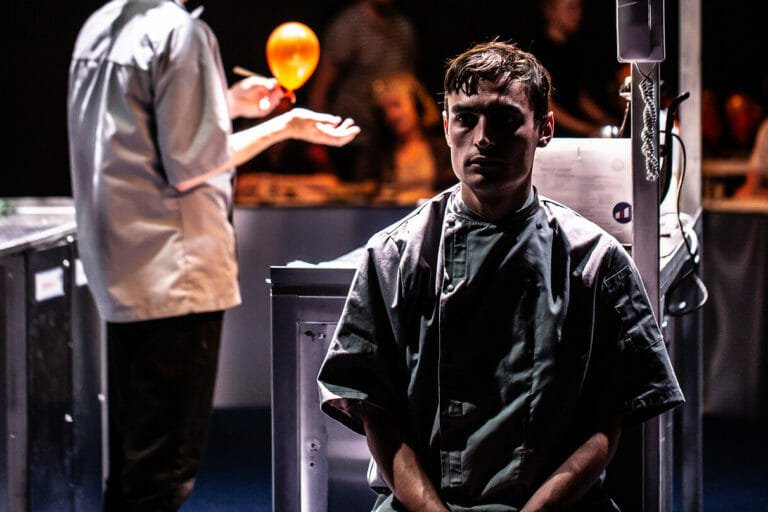 The dishes have all been developed in collaboration with three of Norwich's most critically acclaimed restaurants (including a Great British Menu winner) and is currently under wraps, although the previous show involves champagne mousse and floating Yorkshire puddings.
So it'll be anything but plane.
NOTE: Gastronomic will run from September 23rd to October 12th at the Shoreditch Town Hall. Tickets start at £27.50, and include both your seat and a five-course tasting menu. You can get them right HERE.
Shoreditch Town Hall | 380 Old Street, EC1V 9LT
---
Like immersive theatre? The Wolf of Wall Street might have an investment opportunity for you…