Building an entire city out of gingerbread may sound like a half-baked idea…
…but when it's constructed by over fifty architects & engineers gathered together by the Museum of Architecture, it's actually pretty impressive.
A new one is created every year – for obvious reasons – and this will be its seventh edition. Dozens upon dozens of buildings, roads, landmarks and gardens are individually designed by architectural studios, and brought together to create an entire miniature sweet-filled metropolis.
As always, The Gingerbread City's not just an excuse to make something fun and pretty (though it definitely is that, too). The idea is to show off new concepts for city planning, and imagine new ways that architecture could help to shape a better future… by testing it out in gingerbread form first. All in all, there'll be over 100 eager architects, engineers and designers putting their baking prowess to good use to construct elaborate, show-stopping spiced dwellings on a huge, multi-tiered installation. Expect lollipop lamps, candyfloss clouds, and caramel cars.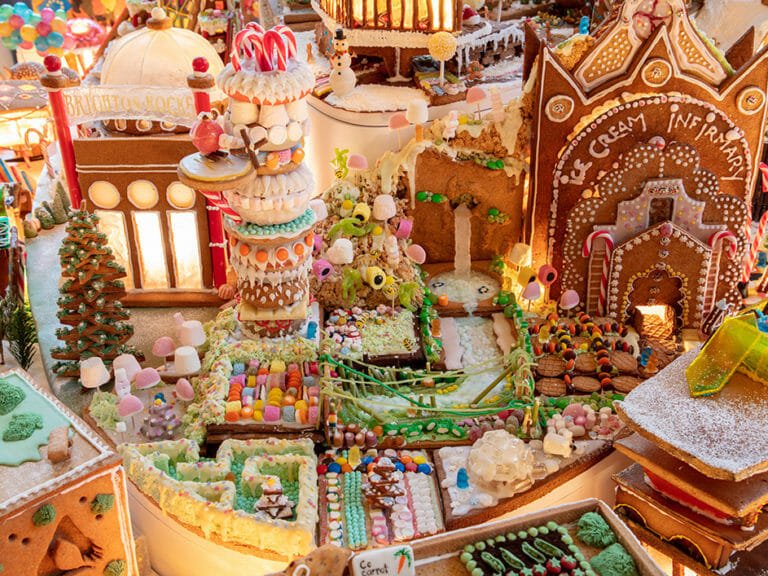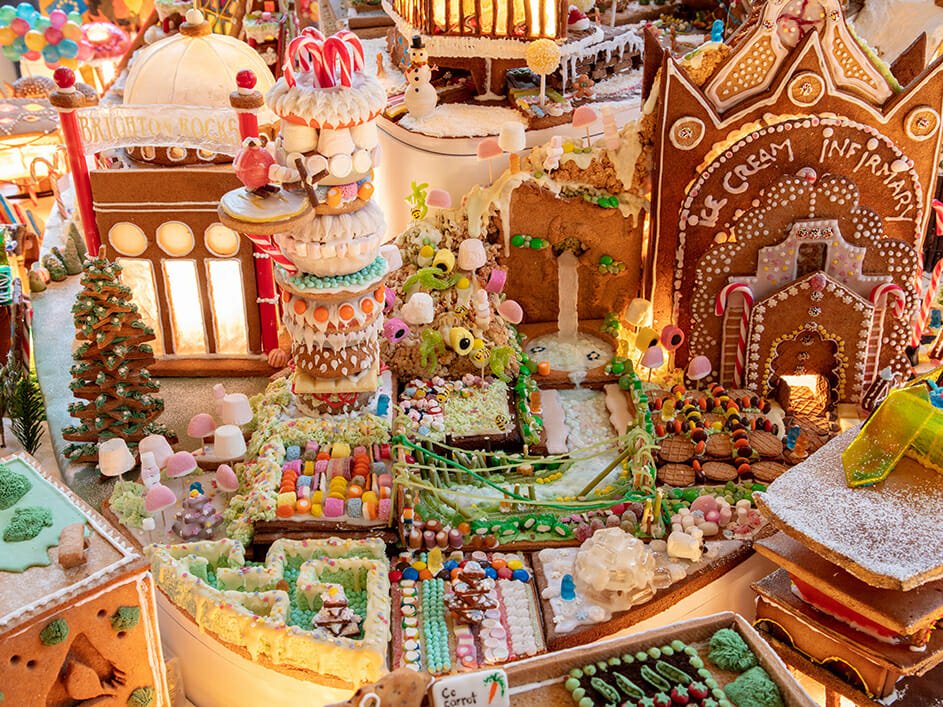 It's insanely popular, with tens of thousands of people coming to see The Gingerbread City each year. Surely it's only a matter of time before someone snaps, and, well, snaps off some gingerbread. But if you want to get involved, sign up to one of their workshops instead (about £50pp), where they'll walk you through constructing and designing your own sugary shack.
Which is really the icing on top.
NOTE: The Gingerbread City is on show in Westfield White City from 2nd December 2023 – 7th January 2024. Entry costs £18.50, or £65 including a workshop space, and you can get your ticket right HERE.
The Gingerbread City | Opposite Next in Westfield White City, 1081 Ariel Way, London W12 7GF
---
Like wintry activities? Check out these festive light trails in London…