The Museum of Architecture's Gingerbread City | A design feast at Somerset House
Building an entire city out of gingerbread may sound like a half-baked idea…
…but when it's constructed by the architects & engineers at the Museum of Architecture, and housed within the beautiful – but nevertheless inedible – surroundings of Somerset House, it's actually pretty impressive.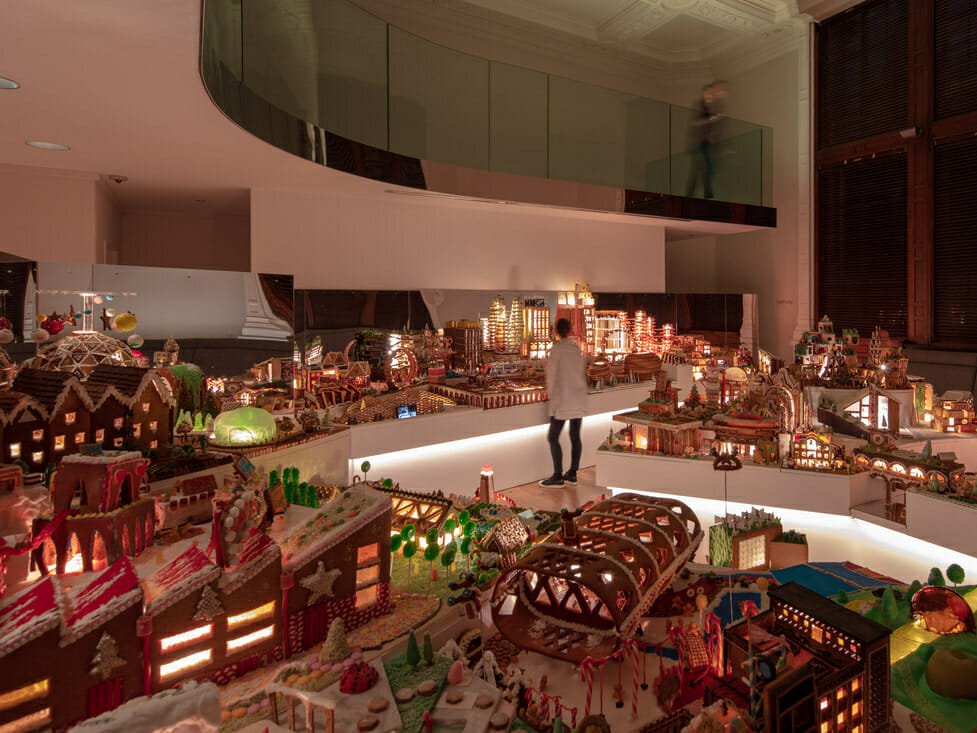 This will be the fourth year that the Gingerbread City has been constructed, and this time around, the theme is 'Transport'. There'll be over 100 eager architects, engineers and designers putting their baking prowess to good use to construct elaborate, show-stopping spiced dwellings on a huge, multi-tiered installation. Expect lollipop lamps, candyfloss clouds, and caramel cars. Thus far, they've got confirmed models of the Battersea Power Station, the Tate Modern, and Somerset House itself, with dozens more to come.
The idea is to show-off new concepts, and imagine new ways for people to navigate the dense urban environment, a task that's made even tougher by what we can only assume will be Rocky Roads. Luckily, they have top-shelf architecture firms like Foster + Partners (The Gherkin, the Mayors's Office.), PDP London (the Saatchi Gallery), and Turner Works (POP Brixton, Peckham Levels) on the job.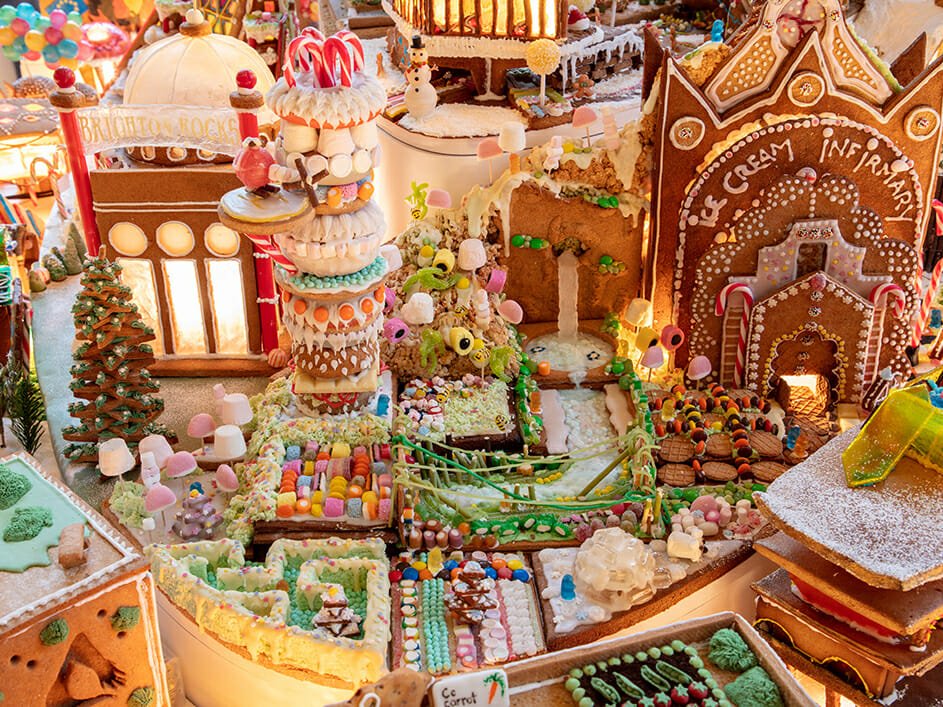 Last year, a tidy 40,000 people saw the show, and this time around they're expecting even more. Surely it's only a matter of time before someone snaps, and, well, snaps off some gingerbread. And if you want to get involved? You can 'buy a plot', and set up your own sugary shack – they'll even give you recipes, LED lights, and a base to build on.
But that's all just the icing.
NOTE: The Gingerbread City takes place from 7th December 2019 until 5th January 2020 at the Lancaster Rooms in Somerset House. Entry costs £9, and you can get your ticket right HERE.
Somerset House | Strand, WC2R 1LA
---
Like unusual exhibitions? Check out what's on in London's art galleries