HUGO Reversed Capsule Collection | Partner Content
Sometimes, turning things around can give you new ideas.
And versa vice.
And it was this thought that struck the people at HUGO back in 2015. For the uninitiated, it's one of the two HUGO BOSS banners – while BOSS is there for a more refined, sophisticated, and straight-up elegant look, HUGO is a different animal altogether: it's like the slightly more disruptive, spirited cousin who pushes boundaries, and presses buttons, occasionally via the use of very literal buttons in their street-ready threads.
Three years ago, they noticed that their logo was showing backwards in most of the social media posts they were tagged in (thanks to the fact that many of them were mirror selfies) so they decided to embrace the trend, and reverse the logo on the clothes themselves. Meaning that now everything in the new capsule collection comes with an iconic flipped logo, and those mirrored selfies come with a front-facing logo. Clever.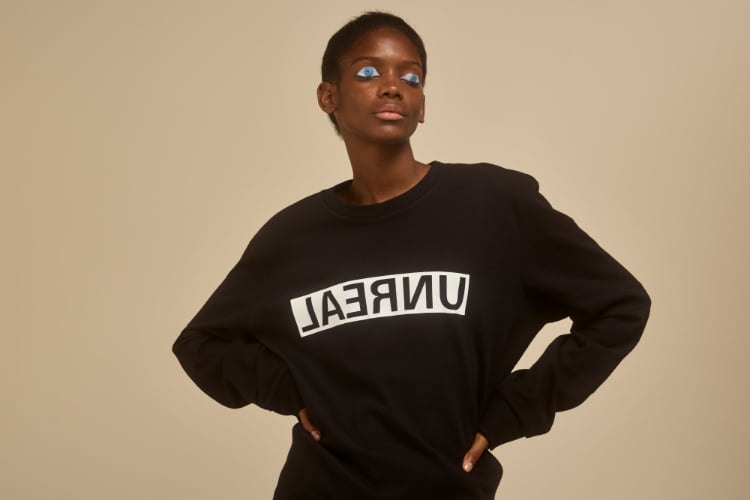 What was an accident has now become the signature look for the brand, with the new iconic logo stamped, printed and embossed across streetwear and sports-luxe pieces in mix of mostly black, white, and grey, as well as in the signature HUGO red.
THE PERSONALISED POP UP
Now, HUGO are taking things one step further with a brand new pop up near their recently opened Westfield White City store. For an exclusive four days you can head down there – post dropping into the permanent shop and buying a special edition HUGO Reversed T-Shirt or sweatshirt – and create yourself a bespoke T-shirt or sweatshirt with your name printed on it in the iconic reversed style. And if you live in East London? Fear not, the BOSS store in Westfield Stratford is offering both the same service, and the same HUGO threads.
Which means you'll always be mirror selfie ready. And trust us…
…you won't look back.
NOTE: The HUGO Reversed Capsule Collection is available both at the recently opened HUGO Westfield White City store and the BOSS store in Westfield Stratford. The personalisation is available at the pop up in White City from November 22nd-25th and at the BOSS Store during the same time period. 
T's&C's: Complimentary personalization only valid in the HUGO Store, Westfield White City and the BOSS Store, Westfield Stratford, from 22/11/18 – 25/11/18 on special edition HUGO Dutley t-shirts which can be purchased for £45.00 (inclusive of VAT) or the HUGO Diky sweatshirts which can be purchased for £89 (inclusive of VAT). Items can be personalized through the application of a limited number of characters and selected colours. HUGO BOSS reserves the right to refuse to print certain words/combinations of letters. Whilst stocks last. Personalized items cannot be exchanged or refunded; however this does not affect your warranty rights. Ask a member of staff in-store for details.
Westfield White City | Ground Floor, (Unit 1125), W12 7GD
Westfield Stratford | Ground Floor, The Gallery, E20 1EP
---
Insta buff? You'll find HUGO at @HUGO_Official or using the hashtag #IamHUGO