We went to The Drop, and came back ready to share all kinds of details with you on this hitherto very mysterious immersive show…
…but the problem is that it genuinely would spoil the surprises to tell you.
It all comes to you from the award-winning Swamp Motel, and takes place in an inconspicuous former office building in Aldgate, which they've shrewdly used to set the scene for… an office building. Any keen-eyed punters who played Swamp Motel's online experiences over lockdown might recognise the company's logo, but you don't need to have watched any of their previous shows to get The Drop. If anything, this is the sticking point in what is otherwise a fast-paced and well-executed experience: the start of the show feels like unpacking a Russian doll, with shifting layers of reality and meta-theatre that threaten to slightly confuse your role in proceedings.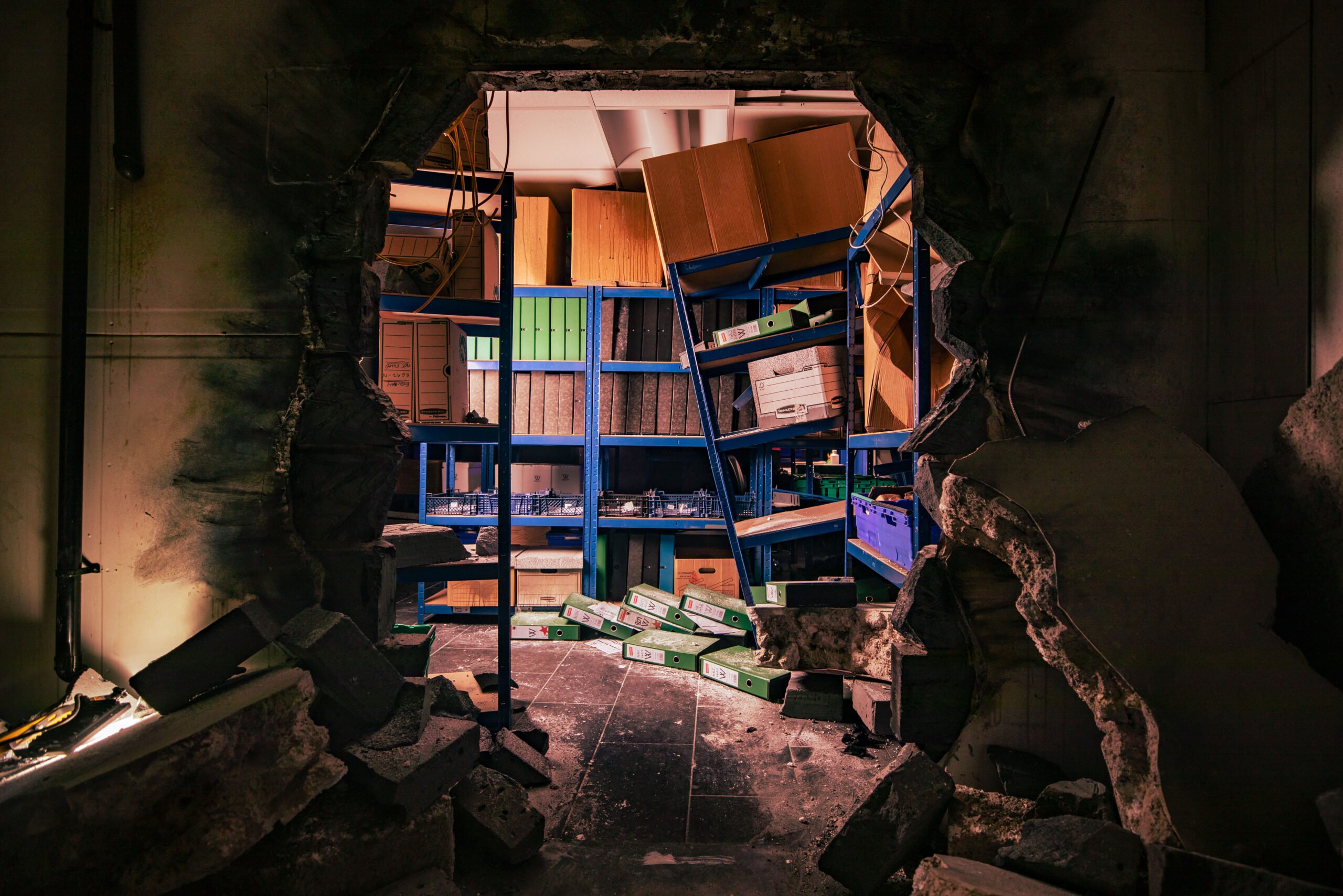 Once the action kicks in, though, things quickly spiral. Much like their online shows, The Drop is a hybrid of escape room and live theatrical experience. You won't meet many people along the way; it's down to you and your three companions to get to grips with the situation, solve puzzles, and think fast. If you're not a fan of escape rooms, fear not: the tasks here are much more storyline-led, and don't involve complex calculations or a knack for safe-cracking.
At around 45 minutes, it's a relatively brief experience, but one that's packed with twists, thrills, and fun revelatory moments. The techniques employed are really quite pioneering in the level of immersion they offer you, with the eventual 'drop' itself spilling out into the real world…
… and speaking of the real world, you'll finish up in Aldgate, so if you fancy dinner or drinks afterwards, then a two-minute jaunt up Commercial Street will land you amongst places like Bubala, Som Saa, Gunpowder, and Milroy's.
Where you can get a drop of something else.
NOTE: The Drop is showing until 20th February 2022. You can find out more, and get tickets (from £39.95pp) at their website right HERE.
The Drop | 55 Aldgate High Street, EC3N 1AL
Image credits: Mark Senior
---
Like immersive theatre? Try this hooch-laden rendition of The Great Gatsby.