We can name at least one great way of paddling down a canal.
Canoe?
And apparently so can the adrenaline junkies at Secret Adventures, who've arranged a kayaking tour of Regent's Canal ending at the water-side CRATE Brewery (which is also just below the excellent sustainable fine dining restaurant Silo, and opposite the lovely Barge East, as it happens).
The plan is pretty simple. You pitch up at Limehouse Canoe Shed at around 6pm-ish in your waterproofs, where the instructors will help you jump into your trusty vessel (even if you're a total novice). Any valuables you don't want to get wet will be stowed in waterproof barrels, or simply taken by van to the destination. You'll then get paddling along the 5km journey along the picturesque swan/houseboat-filled route to Hackney.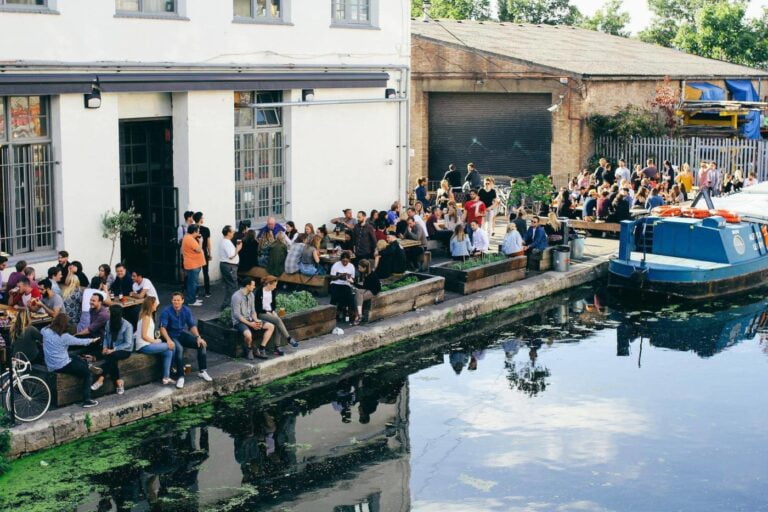 Upon arrival, you'll head over to CRATE Brewery's main bar, change into your non-wet clothes, and settle into your first drink of the evening. Your kayak will then be taken away, and you'll strongly consider ordering one of CRATE's own pizzas.
Because you can't have your kayak and eat it.
NOTE: Secret Adventures' kayaking tours to CRATE Brewery are now up and running again. Tickets cost £49.99, and are available HERE.
---
Like the great outdoors? See more ideas for things to do outside in London this summer.