Going to talks can broaden your horizons, encourage empathy, and ultimately leave you a smarter, wiser and kinder human being than you were when you went in.
But we don't want to lecture you.
Instead we'll leave that to the many guest speakers, research professors, illustrious poets, artists, and social activists who regularly take to the stage in London to share their insights with the masses. Whatever you want to brush up on – whether it's the history of London cults or the neuroscience behind music – there's a lecture, candlelit evening, or mind-broadening salon to suit you.
And so to buoy you forwards on your quest for intellectual enlightenment, we've picked out the best places that are putting on regular talks in London, as well as highlighting ten interest-piquing talks to book for this month.
So without further ado…
---
AMAZING TALKS IN LONDON THIS SEPTEMBER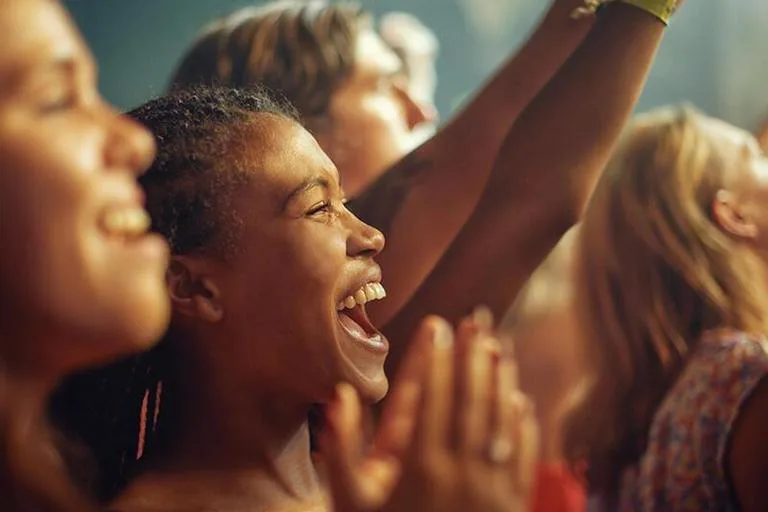 Music can make you smile, cry, and think you can dance. And this lecture combines ideas from musicians, neuroscientists and psychologists to shed some light on why it affects us so deeply, picking out examples across genres, from jazz to film soundtracks.
Details: 14th September, 6pm | LSO St Luke's, 161 Old St, London EC1V 9NG | Free, but register ahead
–
Ancient Goddesses of Sex and War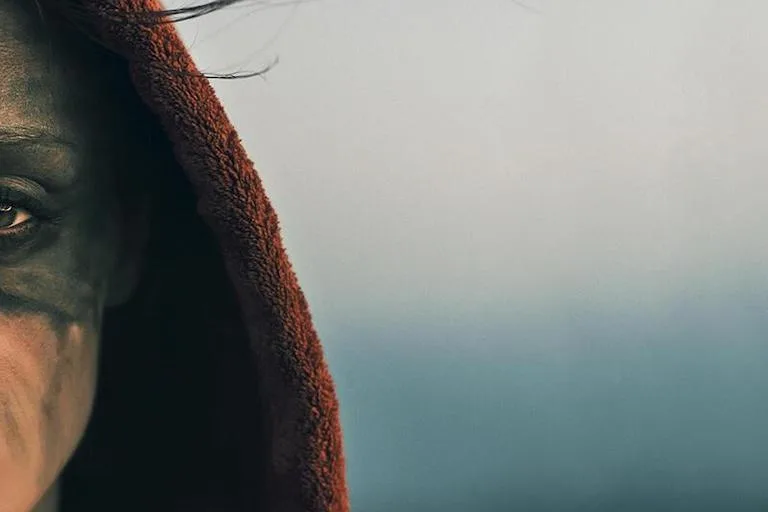 When the goddess Inanna was rejected by Gilgamesh, she responded like any spurned lover, by unleashing a gigantic heavenly bull that went on to kill 300 people. She and her counterparts in other ancient civilisations – Astarte, Ishtar, Aphrodite and Venus – make up a group of goddesses who were connected with both war and sex, and history professor Ronald Hutton is here to tell you all about them…
Details: 20th September, 6pm | Venue TBC | Free
–
Free and Equal – What Would A Fair Society Look Like?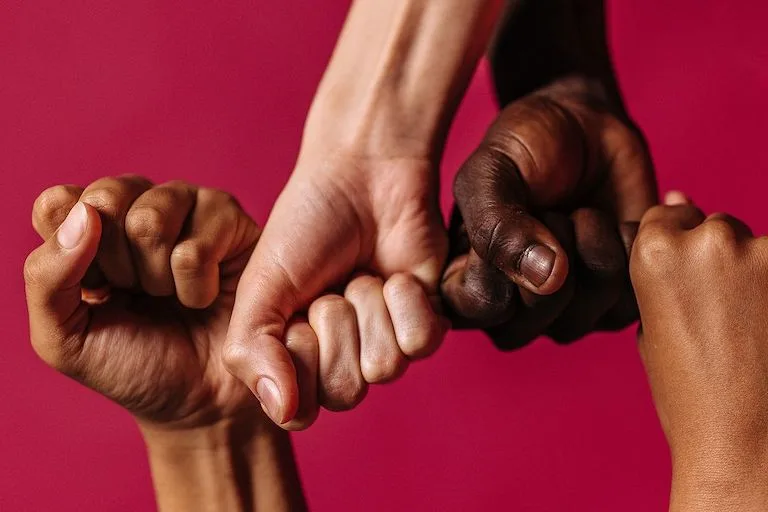 Economist and philosopher Daniel Chandler is clearly the ambitious type. Because over the course of an hour or so, he'll be using the ideas of egalitarian liberalism to work out a model for society that would benefit all kinds of people equally, transcend culture wars and destroy political corruption. All in an afternoon's work, really.
Details: 24th September, 3pm | Conway Hall, 25 Red Lion Square, London, WC1R 4RL | £9
–
Curator Talk With Marina Abramović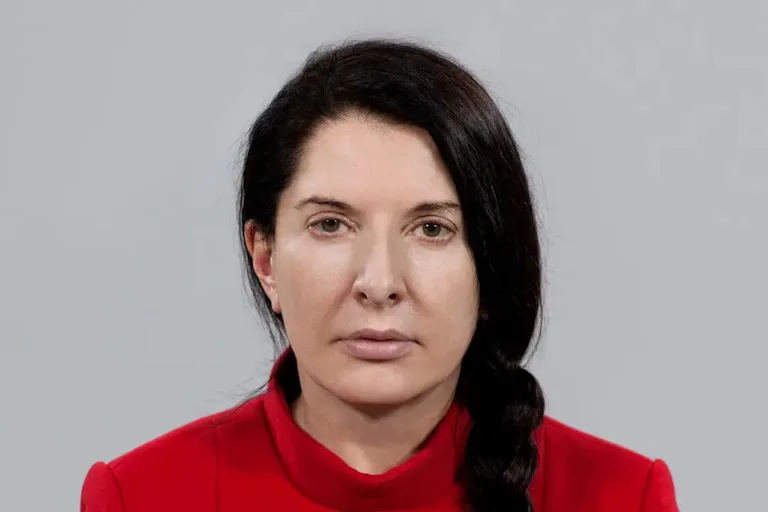 In honour of her forthcoming showcase at the Royal Academy, famed performance artist Marina Abramović is going to set something on fire probably put on a curator talk to discuss the show itself. She'll discuss how it all came together, and reflect on some of the key moments in her career. In-person tickets sold out instantly, but you can still live-stream it…
Details: 27th September | Live-Streamed | £10/£8 online
–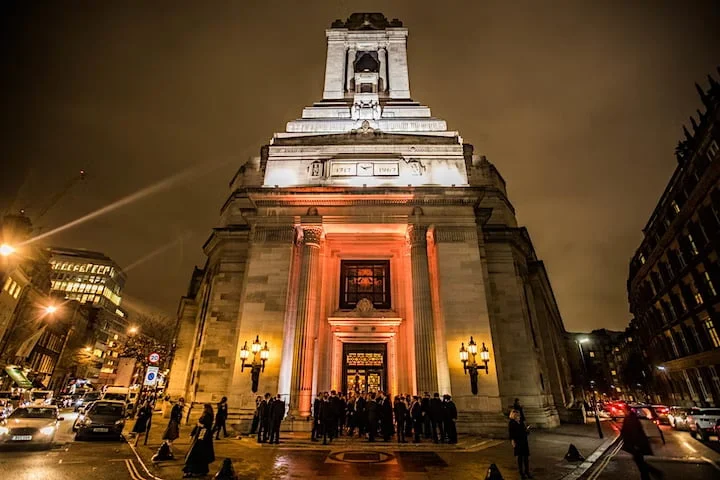 There have been hundreds of secret societies based in London over the years. Or have there….? Yes, there have. And David V. Barrett and Rev. Alan Walker are going to give you a brief history of them all, from the freemasons to the revolutionary Calves Head Club (who met once a year to ridicule the memory of the decapitated Charles I), and the 18th century Hellfire Club, a gang of aristocratic rakes whose motto was 'do whatever you want'.
Details: 28th September, 7pm | Horse Hospital, Colonade, WC1N 1JD | £8-10
–
Yanis Varoufakis: Technofeudalism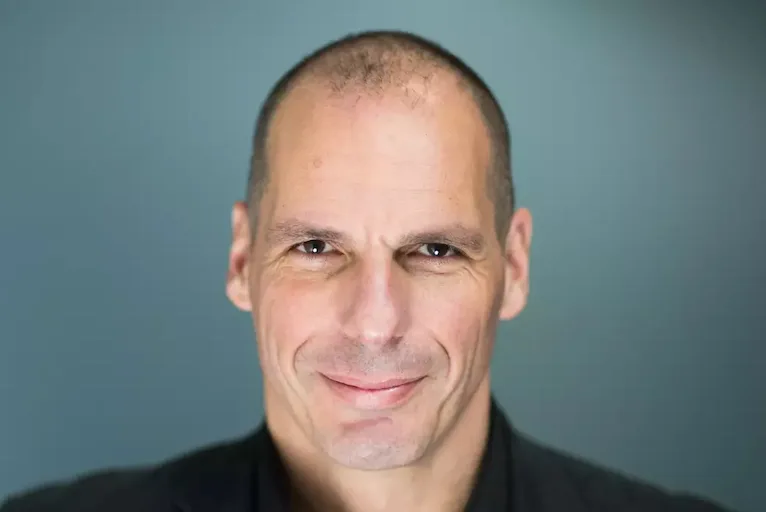 In a talk that will probably make you delete all your social media profiles on the way home, economist and author Yanis Varoufakis will be sharing how good ol' fashioned capitalism has been silently, unwittingly replaced by a new feudal system, with Big Tech at the top. It's all wrapped up in his latest book, written in the form of a letter to his late father, which delves into the history and future of capitalism via Greek myths, Mad Men, and cat videos.
Details: 28th September, 7.30pm | Royal Festival Hall, Southbank Centre, Belvedere Road, SE1 8XX | £15-41
–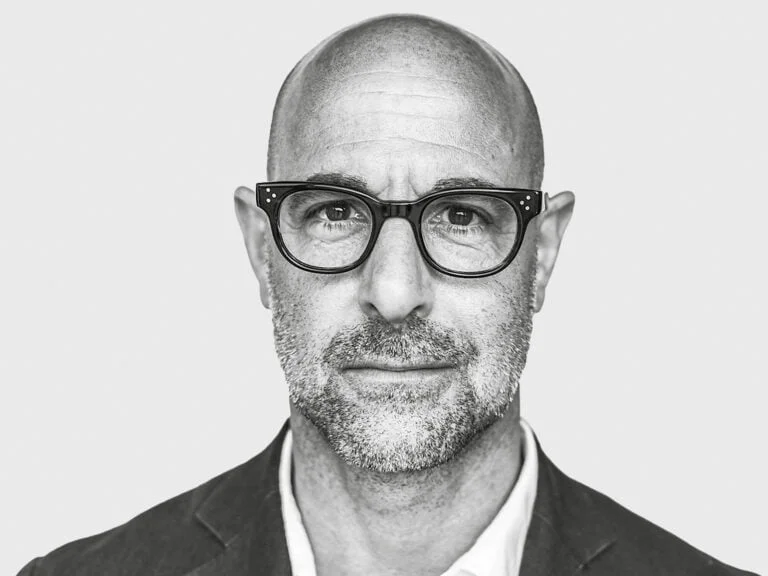 The people at Fane specialise in getting big name speakers, and giving them some of the finest platforms in London to speak about their cause/life/new book/pet peeves, and so on. And this month alone, those big names include The Rest Is Politics co-presenter Rory Stewart, model Linda Evangelista, artist Grayson Perry, boxer Amir Khan, and needs-no-introduction-actor-presenter-and-all-round-legend Stanley Tucci.
Details: Various locations | Book tickets
–
---
VENUES THAT HOLD REGULAR TALKS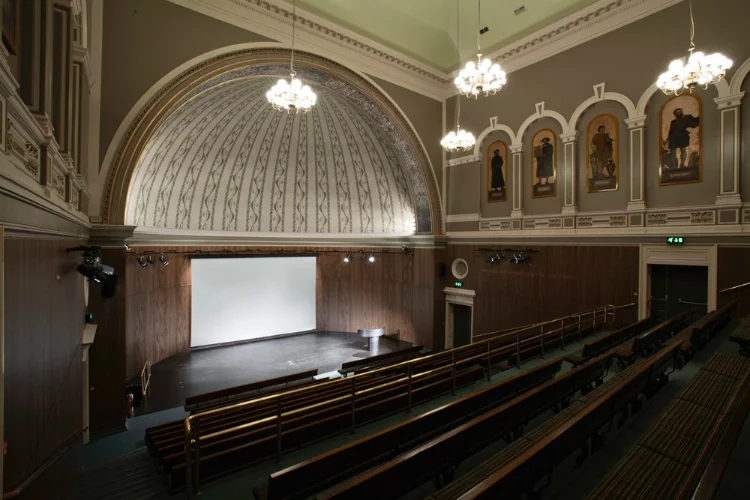 Tucked away from the museum's busier rooms is the V&A's princely lecture hall, lined with some of history's great thinkers (which, very shortly, will also include you). They offer free lunchtime lectures as well as ticketed evening talks, variously inspired by current exhibitions; prized objects; and even the process of collecting itself.
Details: Cromwell Road, SW7 2RL | What's On | Listen to previous lectures here
–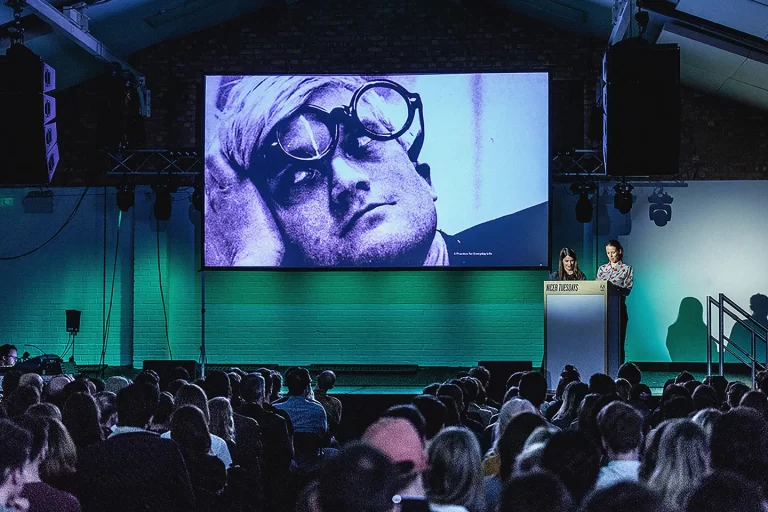 A regular evening curated by It's Nice That, during which speakers from creative industries discuss their most seminal projects to date, and reveal the processes behind them in short, snappy presentations. They also sell out quicker than hotcakes, so subscribe to their mailing list to stay updated on ticket releases.
Details: EartH, 11-17 Stoke Newington Rd, London N16 8BH | Monthly | What's on
–
Striking the tricky balance between talks that aren't overly broad and vague, but aren't university-level specific either, the How To Academy hosts lectures across London with a range of speakers. You can listen to in-depth discussions from historians, professors and researchers; learn life skills from some of the world's most experienced consultants and coaches; and hear from famous figures from Alain de Botton to Al Gore.
Details: Across London | What's On
–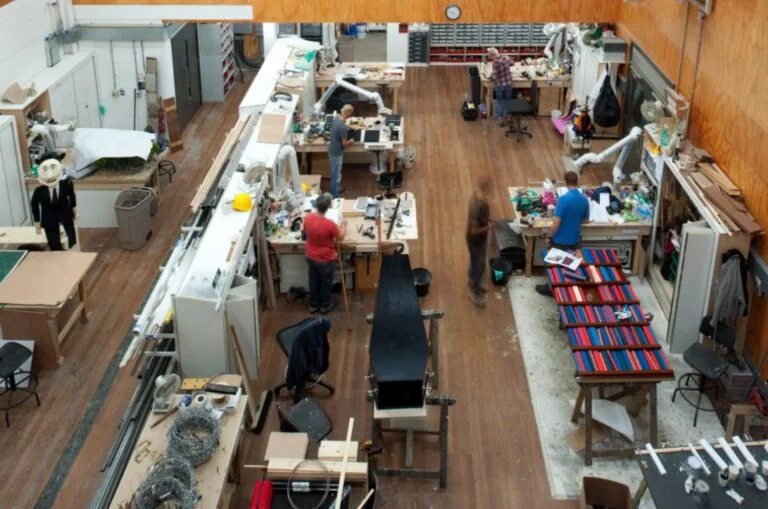 Get a peek behind the scenes at the National Theatre, where you can hear about out how shows are created from the directors, actors, set designers and even wig-makers working on current productions.
Details: Upper Ground, SE1 8XX | What's On
–
The National Gallery is essentially moonlighting as an art school, with free lunchtime lectures on various paintings; longer lectures on broader themes; 'Talk and Draw' workshops, where you'll hear from an expert on a particular painting before creating your own take on the piece; and their 10 minute talks, taking place every weekday at 4pm at a different painting in the gallery.
Details: Trafalgar Square, WC2N 5DN | What's On
–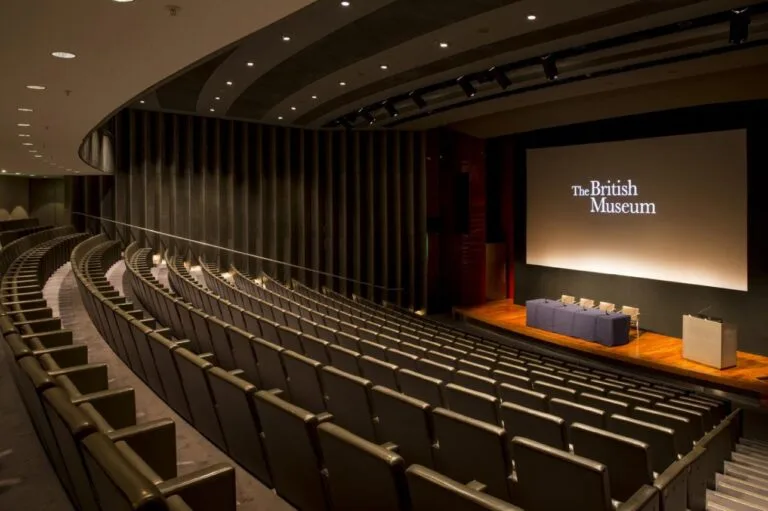 Curators, historians and archaeologists take to the stand at the British Museum, where you can dip into everything from free gallery talks to Latin classes. There are regular free lectures linked to current exhibitions, as well as study days on weekends that combine talks, tours and screenings for an intensive introduction to some of the world's most fascinating places, people and eras.
Details: Great Russell Street, WC1B 3DG | What's On
–
The Royal Academy has been training and promoting artists since the reign of George III. Now, it's promoting art appreciation, too, thanks to both the 15 minute mini-talks that take place around its galleries, and the more in-depth discussions covering both the history and future of art.
Details: Burlington House, Piccadilly, W1J 0BD | What's On
–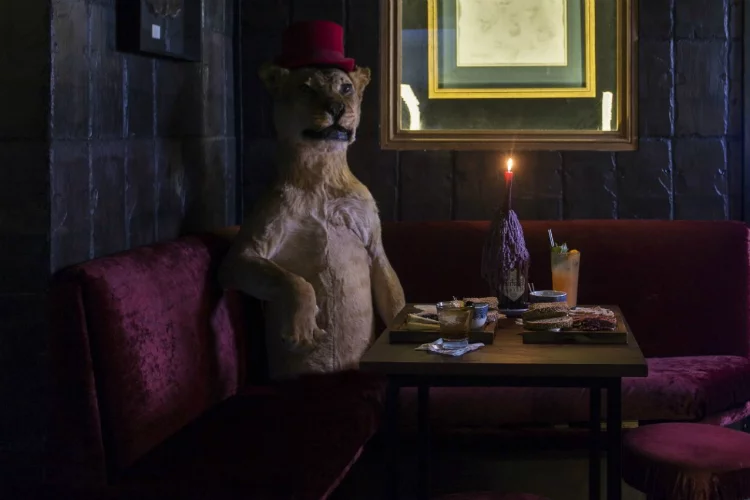 The Last Tuesday Society is not your average bar. And the Viktor Wynd Museum of Curiosities is not your average museum. So the events held amongst the stuffed two-headed animals and voodoo dolls are just a touch unusual too; from absinthe tastings to taxidermy classes; and gothic storytelling to séances round the sarcophagus.
Details: 11 Mare Street, E8 4RP | What's On
–
Set in the grandiose surroundings of William Gladstone's former mansion, the British Academy is a century-old society dedicated to tackling the big questions in the humanities and social sciences. Drop by for discussions on loneliness or the future of romance, while taking a peek at one of London's most opulent buildings.
Details: 10-11 Carlton House Terrace, SW1Y 5AH | What's On
–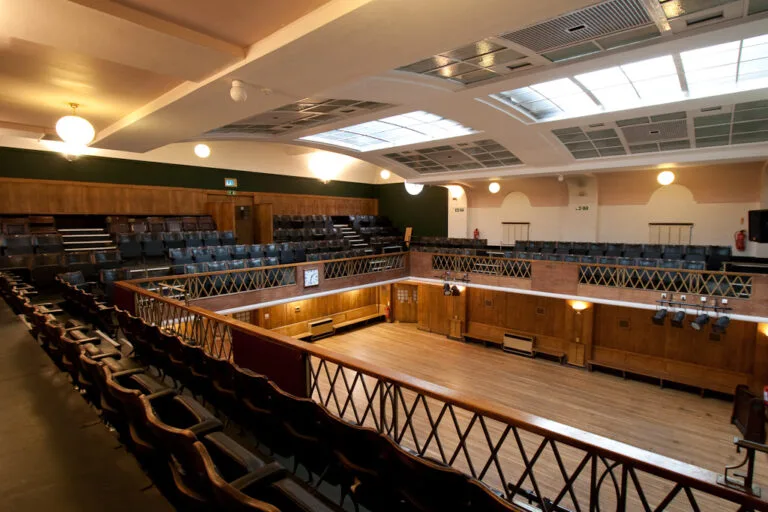 The Conway Hall Ethical Society has roots going as far back as 1793, and is now the only remaining ethical society in the UK.
Essentially, it's there for moral support.
And it's achieving this not only through courses, photography workshops, film screenings, free concerts, comedy nights and language classes, but also by lining up a roster of esteemed activists, writers and academics who speak on topics like the societal impact of big data and the technocracy, political extremism, and the significance of corridors.
Details: 25 Red Lion Square, WC1R 4RL | What's On
–
Gresham College has been hosting free lectures for Londoners for over four centuries, so it's fair to say they've got the formula down. They host around 130 lectures throughout the year on topics across the arts and sciences, while the 2,000+ lectures that have been recorded there since the '80s can be found on their website, too. Ideal for a classic evening of "How To Be A Shakespearean Atheist" 'n' chill.
Details: Barnard's Inn Hall, EC1N 2HH | What's On
–
The Old Operating Theatre Museum
Tucked away in a church attic, The Old Operating Theatre Museum was once the venue for surgery performed on female patients from the neighbouring St. Thomas hospital. Now, it's home to film screenings, secret concerts, quirky historical talks and the occasional after-hours Victorian surgical demonstration.
Details: Old Operating Theatre Museum and Herb Garret, 9a St Thomas Street, SE1 9RY | What's On
–
UCL has over 100 different academic departments, which together make for an insanely varied calendar of both free talks and ticketed lectures, on topics as wide as artificial intelligence to Latin American street art. Held in the University's own lecture rooms, it's all the useful bits of uni (broadening your mind) without any of the bad bits (essays, exams, jägerbombs).
Details: Across the UCL Campus | What's On
---
Thirst for knowledge still not quenched? Pay a visit to the most unusual museums in London