Live and Let Dine | Bond-themed supperclub
Ah, James Bond.
Weirdly well-known for a spy. Spends a lot of taxpayer money at the bar. Seems to have a superhuman immunity to STDs. All around good chap.
Unfortunately, this particular supperclub has nothing to do with him. Nope, this copyright-compliant immersive banquet is all in aid of Jimmy Bon. Different person entirely. He was MI6's best agent, and it seems that now the bullets have finally caught up with him. He's been MIA for 6 months, presumed dead. His memorial service (including a feast!) is going to be held at a secret underground bunker, and you're invited.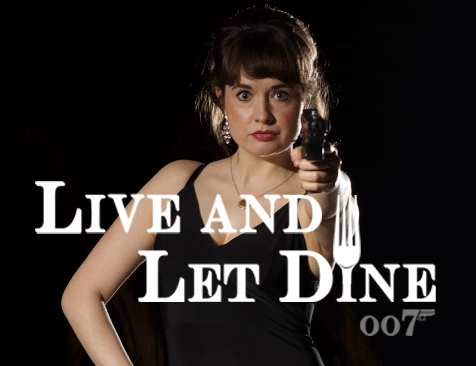 And as one double-oh is put to rest, another will take his place. His replacement, Jen de Paygap will be joined by Treasury overlord Iona Mafoof and renowned nuclear physicist Naomi Nzno. And, believe it or not, there might just be a few twists and turns along the way. Details are under wraps at the moment, but it'll take around 3 hours all told including a banquet, and an immersive play – and frankly, at experiences like this, the less you know going in, the better.
Will it be any good? Well, it all comes to us from the people behind Game of Thrones-themed set up that was Dinner is Coming, and that was extremely well-reviewed, and well-executed. So it's looking quite promising. There'll be plenty of food from immersive specialists Pop Co (they do pretty much everything at The Vaults), and more than a few drinks. Who knows, there may even be a martini or two.
Do they expect you to talk?
Yes, actually. And they expect you to dine.
NOTE: Live & Let Dine is taking place from 8th April – 31st May 2020. Tickets cost £30-£55 and include "a feast fit for an assassin" (though, to be clear, all dietary requirements will be catered for) – you can find out more and get them right HERE.
The Vaults | Leake Street, SE1 7NN
---