With such a cryptic name, you'd be forgiven for not knowing exactly what the London Bridge Rooftop was, so allow us to elucidate.
It's a rooftop bar. In London Bridge.
It's popping up from April 17th, and you'll find it sitting on top of the sixth floor of a brutalist, '70s-era office building down on Tooley Street. You'll know it when you see it, because it looks like a giant shoebox. Only the lid's been lifted off, flipped upside down, and placed back on top to create a perfectly hemmed, open air space with a 360-degree panorama of the surrounding area. To get inside, look for the old Bureau de Change – the entrance is hidden behind those doors. And prepare for a long walk, as there's no lift (but "it will be good for your daily steps count" they helpfully remind us).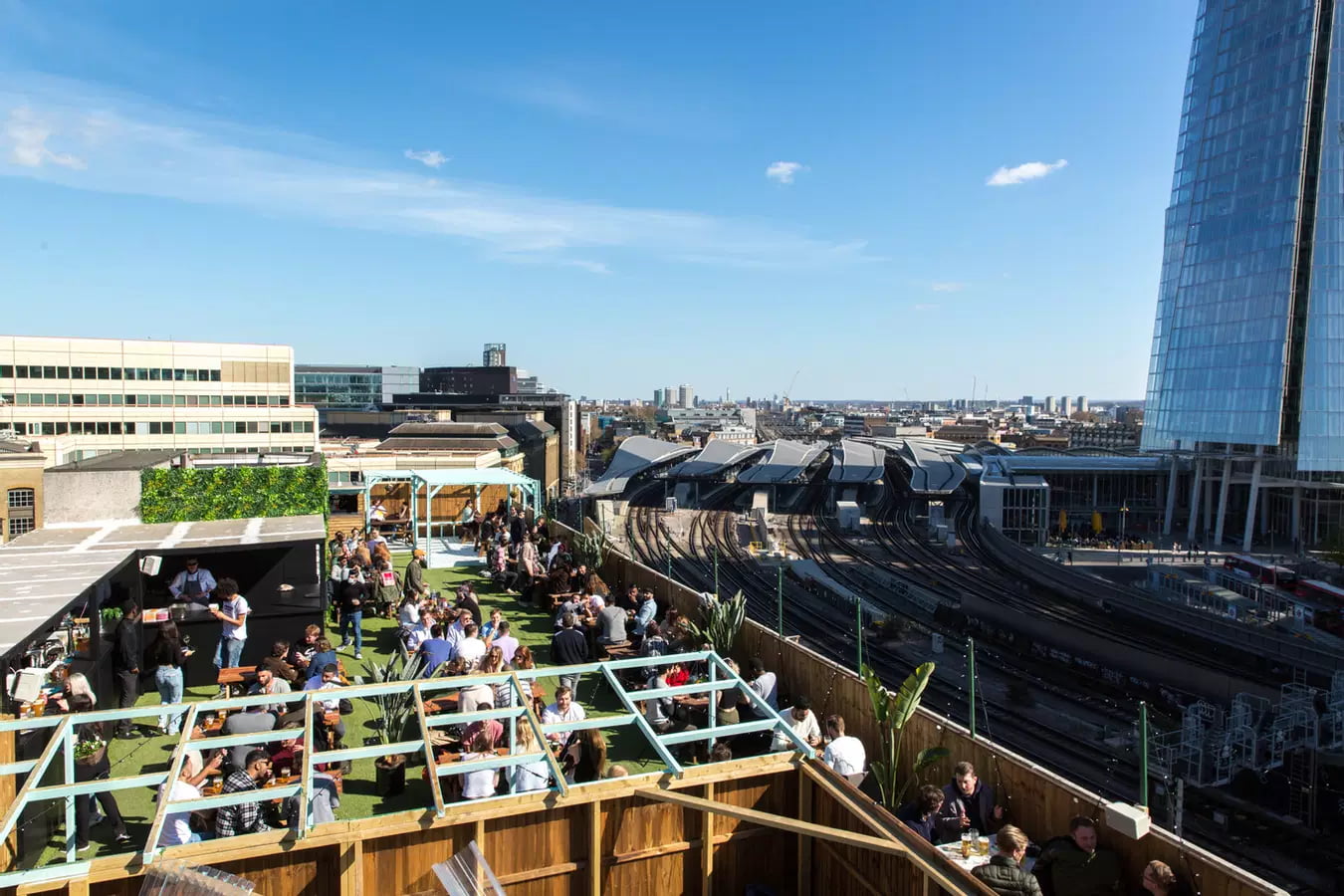 The first thing you'll notice when you're up there is probably The Shard. It seems like you can almost reach out and touch it, and it feels very much like the younger, taller, annoyingly over-achieving office block sibling to the building you're in. But then there's also a laundry list of other iconic sights, from Tower Bridge to The London Eye, to St Paul's, and the Tower of London, to name but a few. The space has blankets (no heaters though), a whole bunch of tables, atmospheric fairy lights, plenty of greenery, and even a few umbrellas just in case the weather turns. Oh, and a lot of cocktails.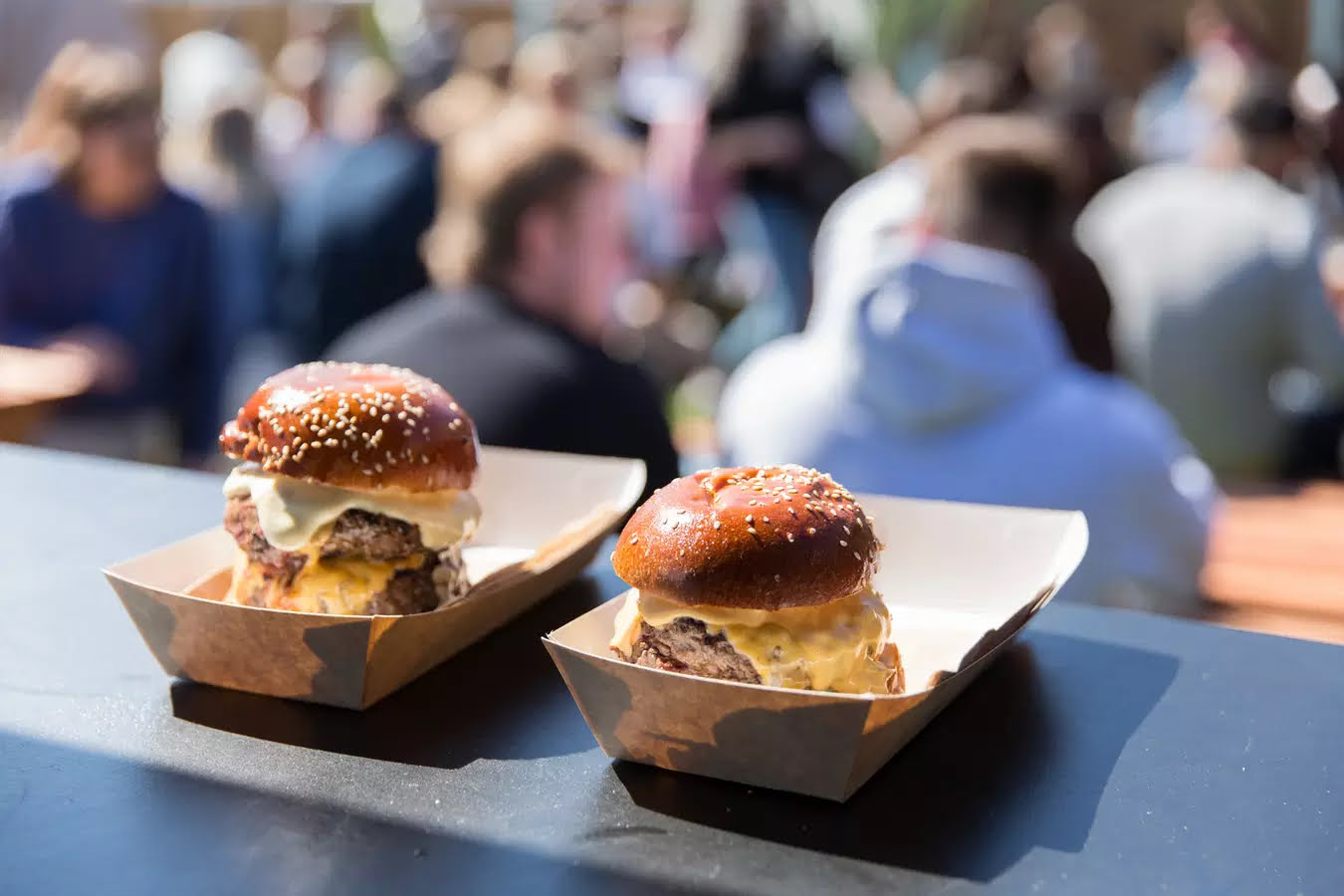 The food situation is taken care of by one mister Sebastian Cooke, whose decade of experience in professional kitchens has seen him specialising almost exclusively in burgers, culminating in his position as exec chef at Le Bun. He even cooked a few for some members of the royal family, apparently. Here, he'll be treating you to the likes of the Maple Bacon which double-teams a Ginger Pig aged beef patty with some Ginger Pig maple bacon, or the Vegan Royale, which packs crispy shallots onto an all-plant patty.
Weekends will see Saturday brunch (starting in May), and a little thing called Aperol Sundays, a four-hour stretch in which in exchange for a mere fiver, you'll get a nice big Aperol Spritz.
Which is another pleasant sight.
NOTE: London Bridge Rooftop is open from April 17th, with bookings currently running until May 16th, but they'll release more dates soon. It's open seven days a week from noon until 10pm. You con find out more, and book a table (Saturday tables cost £5pp for a reservation) at their website right HERE.
London Bridge Rooftop | Colechurch House, SE1 2SX
---
Looking for outdoor dining ideas? Behold our list of (really good) places to eat outside in London