The Luna Cinema | Iconic Films In Iconic Spaces
All cinemas wish they were The Luna Cinema.
And if they claim it's anything less than incredible, they're probably just projecting.
After all, The Luna Cinema is so-called because each of its venues uses the moon and stars as its ceiling, as well as some of the most iconic landmarks in the country for its backdrop. The dramatic settings, alongside their bountiful food & drink supplies, makes them easily one of the most popular outdoor cinemas in London. This year marks their 12th anniversary in the business, and it's going to feature a barnstorming lineup of flicks. Running from 22nd June – 3rd September, here's what's going on…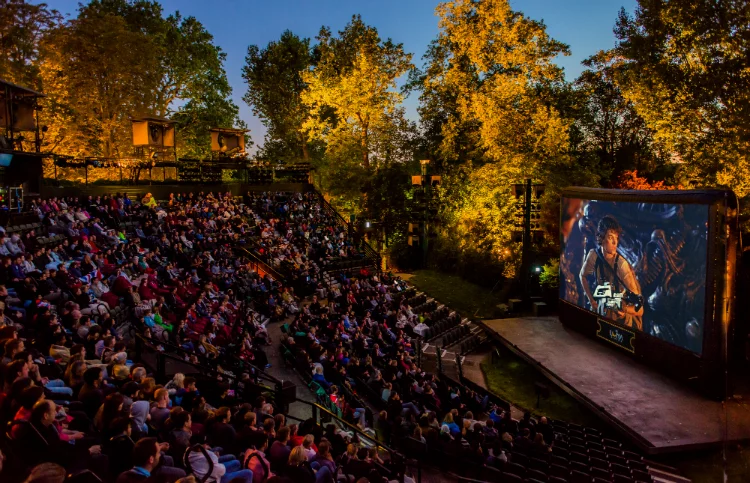 This year The Luna Cinema is popping up in a dozen London locations, from Royal Palaces such as Hampton Court and Kensington Palace, to the less regal but equally palatial Westminster Abbey and Kenwood House, and beautifully lush settings like the Regent's Park Open Air Theatre, Dulwich Park, and Kew Gardens.
As for the movies? There are way too many to list. Whether it's a new flick (award-winner The Banshees of Inisherin, the Whitney Houston biopic or the Avatar sequel) or a classic (The Goonies, Some Like it Hot, Moulin Rouge!, etc.) they probably have a screening of it (and you can see our list of every single outdoor film screening this summer here).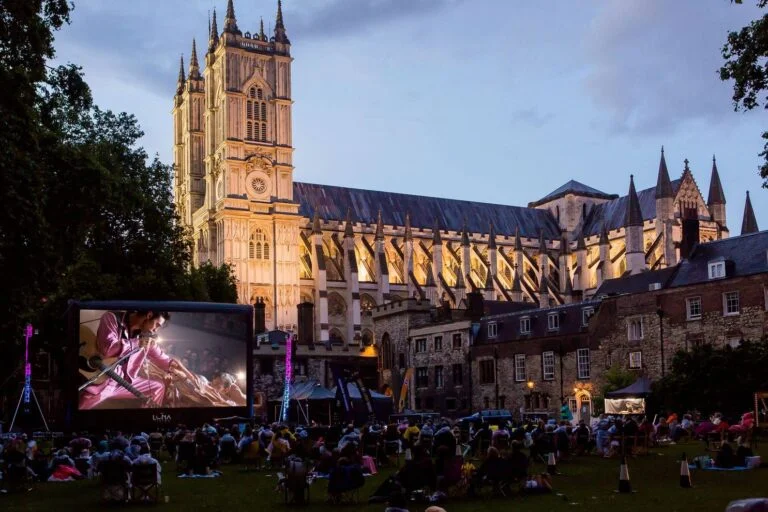 Each location has its own amenities, varying from BBQs to street food – but you can guarantee some hot food, gourmet cinema snacks and the bountifully stocked Luna bar anywhere you go. And if you're feeling flush, you can spring for one of their premium tickets, netting you a director's chair placed in a primo spot in front of the screen.
So you'll definitely make the cut.
NOTE: The Luna Cinema runs across various locations from 22nd June until 3rd September 2023. You can find out more, and book tickets at their website right HERE.
---
Want to watch something live? Check out our guide to The Best London Theatre Shows right now.