Syon Park's Enchanted Woodland | A 600 year old forest lit up
This winter, Syon Park Forest is going to be lit up like a Christmas tree.
It's out in West London in the grounds surrounding a stately manor (Syon House), and this will be the 14th year that they've decided to enchant the 6-century-old woodlands using a spectrums-worth of lights, lasers, strobes, floodlights, and other such modern wizardry.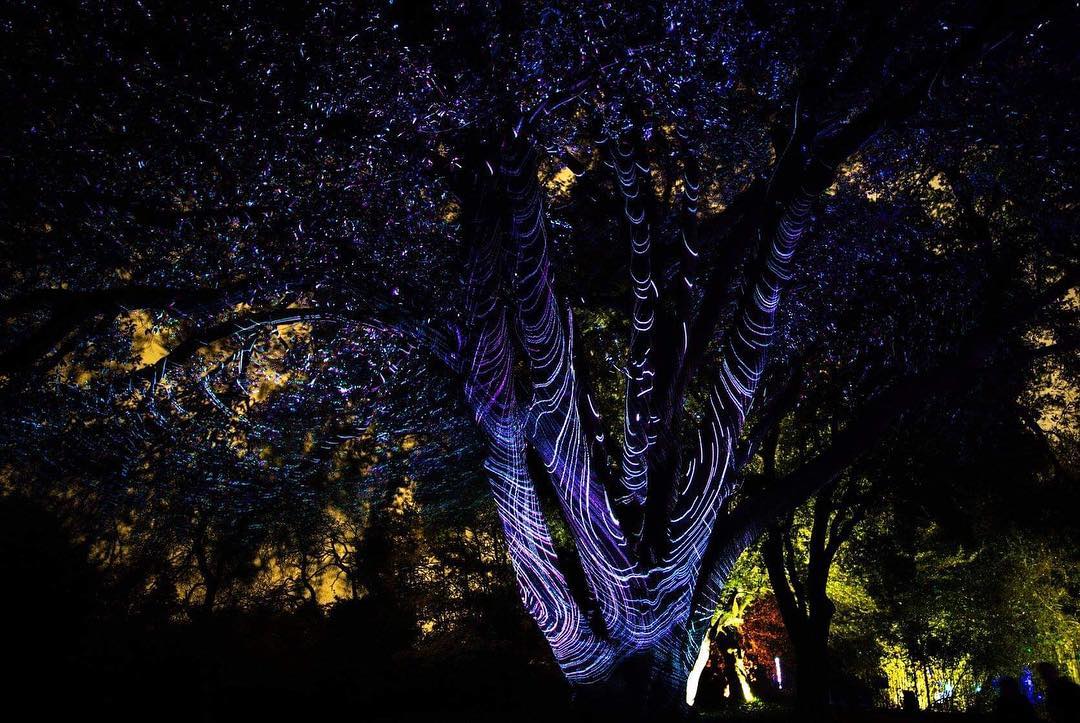 As usual, thanks to its historic status, they're opening it up for a very limited run across three weekends in November & December – 9 days in total – so it almost always sells out. The whole estate has been owned by the same family for the last 400 years, so they're a mite protective over it.
The trail they've set up is about a mile long, and it all takes roughly 30-60mins to complete, depending on how much meandering you do. You'll walk through the woodlands, around the lake, and end up at the manor's magnificent Great Conservatory. Along the way you'll see over 400 (!) different species of tree all lit up with frequently interactive displays, and at the end of it all there'll be some food & drink available in the courtyard.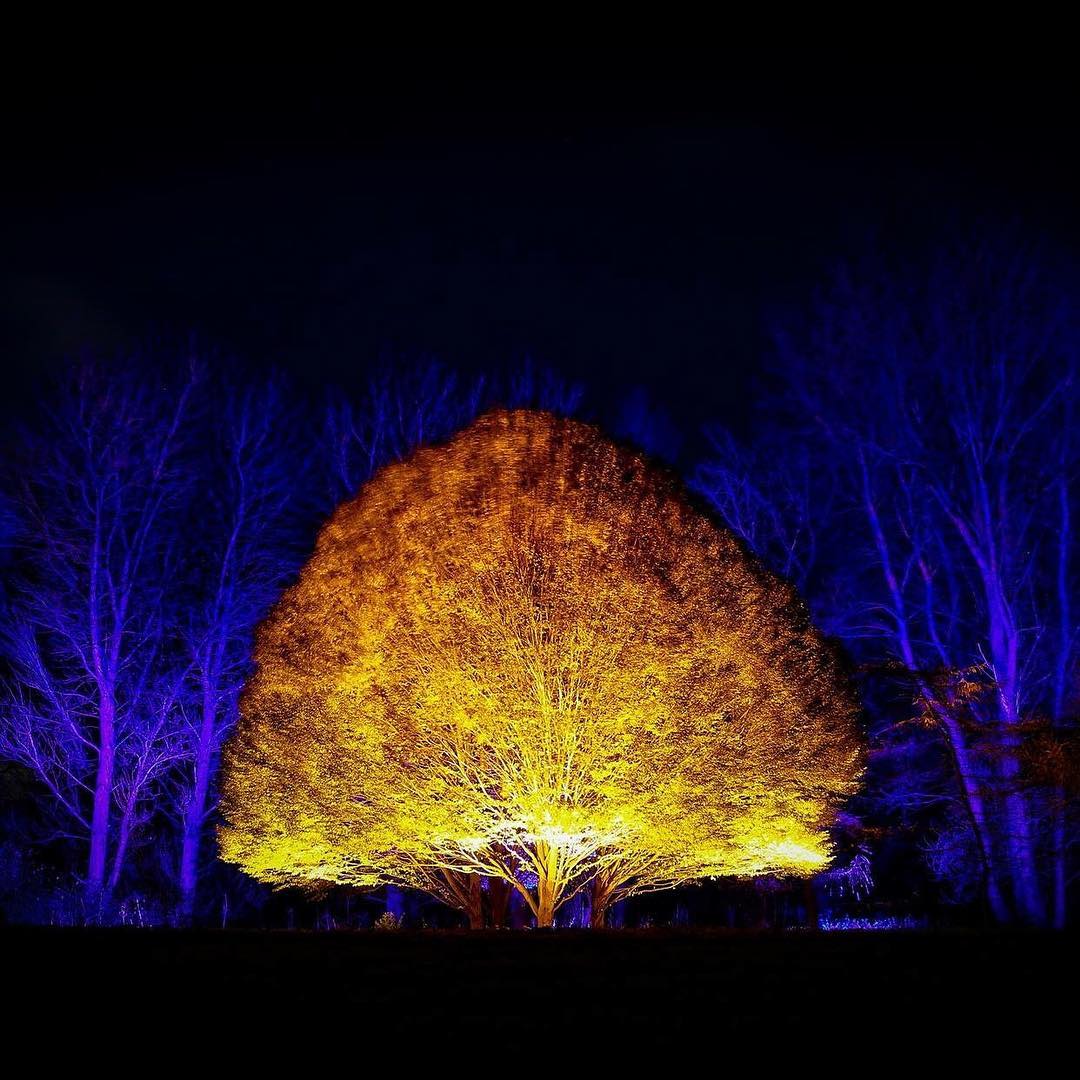 All the money raised from the ticket sales goes directly back into finding the event itself, and any profits left over will be re-invested directly into the restoration of the Gardens and Great Conservatory.
NOTE: Syon Park's Enchanted Woodland is open every weekend from Friday November 15 until Sunday December 1st. Tickets cost £10 and are available right HERE.
Syon Park | Syon House, TW8 8JF
---
Like enchanted woodland trails? Then Christmas at Kew might be worth looking into…