Maiden Voyage | An intimate, one-day jazz festival
Making its maiden voyage into the world of outdoor festivals this bank holiday weekend is, Maiden Voyage.
We assume they'll change the name next year.
As for now, we can all enjoy what's looking like quite an auditory treat. It comes to us from the people behind Camden's Jazz Cafe, who'll be taking over the picturesque Three Mills Island over in Hackney Wick for the entire of Sunday the 25th August.
They've aimed to keep things as intimate, simple, and stress-free as possible by having just a single stage to play each of the acts in their extremely well-curated lineup of "jazz, hip hop, afrobeat and funk" (so you won't miss any of the acts), while keeping the rest of the festival's landmarks "within touching distance".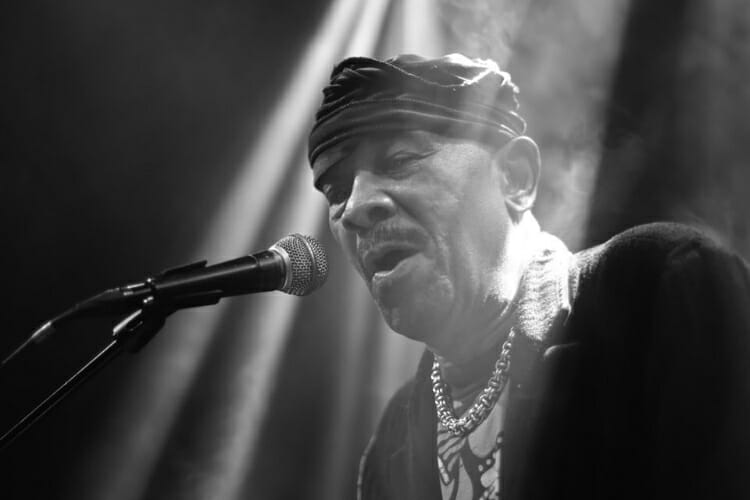 Staring with the music, you can expect a lineup that includes legends like Roy Ayers & Gilles Peterson, and soon-to-be-legends like Charlotte Dos Santos, Nabihah Iqbal, and Louis Cole. They've even roped in the extraordinary label Awesome Tapes From Africa who'll be playing, well, you can guess.
For those wanting a wee break from the sonic pleasures will be happy to know that there's a 'Hub' where you can take in a few talks, workshops, and wellness sessions throughout they day – in fact, several of the musicians will be down there to take part in interviews and audience-led Q&A's. There's also a small VIP section, if you spring for a ticket upgrade, that'll net you access to a backstage lounge, a table tennis table, a private bar, and some "posh toilets", which sound like they're worth spending a penny more for.
Then, to cap it all off, there'll be an afterparty at Studio 9294 (just a two minute walk from the festival site) where Gilles Peterson and Awesome Tapes From Africa will be commanding the dance-floor until late.
And then you can make the voyage back home…
NOTE: Maiden Voyage takes place on Sunday 25th August, at Three Mills Island. You can find out more, and get tickets at the website right HERE.
Maiden Voyage | Three Mills Island, E3 3DU
---
Like live music? AND cocktails? These are the best venues in the city that have both.