Mercato Metropolitano.
Our in-house Italian translator has told us that in English this means "(wild hand gestures) Metropolitan (wild hand gestures) Market".
It opened in 2016 as the first international branch of the Turin-based enterprise of the same name, taking on Borough Market on its own turf by planting itself squarely in Southwark – in a vast, disused paper factory that was ready to turn over a new leaf. A few years on, and Mercato Metropolitano is still one of the buzziest spots for casual drinking and dining in South London, combining dozens of independent food traders with pop-up bars, live music, fancy grocery goods and a host of quirky local initiatives – a recipe that's proved so successful, it's also led to Mercato Mayfair and Wood Wharf.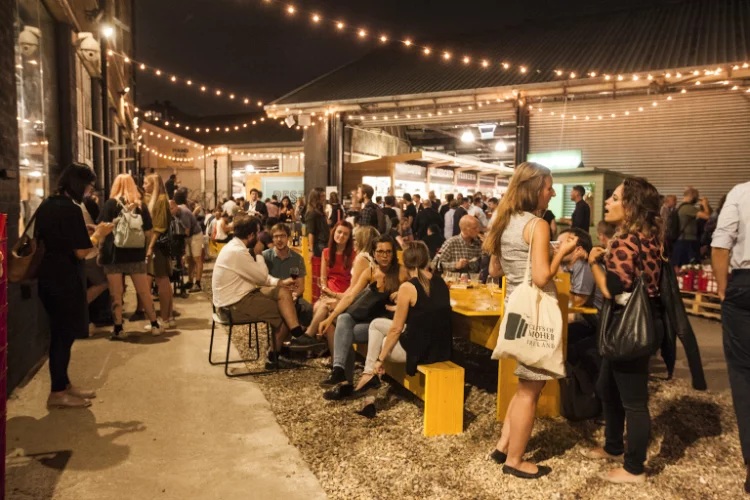 Mercato Metropolitano is free to enter, and is a short walk from the Elephant & Castle tube station. All in all it takes up an impressive 45k square foot of space, spread over a patchwork of festoon-lit al fresco seating and the industrial interiors housing the market. Here, you'll find a similarly huge collection of some of the best Italian artisanal talent the country has to offer, including bakers, fishmongers, butchers, cheesemongers, charcuterie specialists, gelato slingers, pasta makers (duh), coffee roasters, and some genuine Neapolitan pizzaioli – as well as some of the best artisanal talent the rest of the world has to offer, from street food stalls serving Turkish kebabs and Japanese donburi, to the in-house German craft brewery.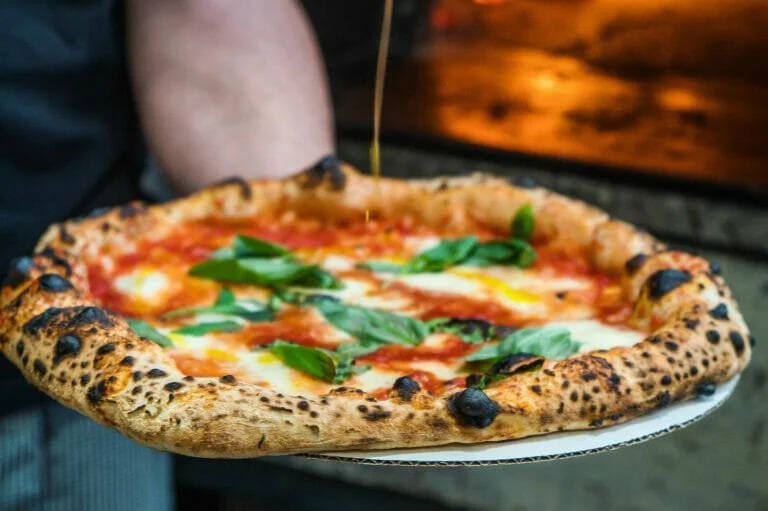 But wait. There's more.
Because the food stalls are really only the starting point for Mercato Metropolitano. On top of that, they have a 4k square foot self-enclosed Italian supermarket, two cocktail bars and a sprawling post-industrial garden bookable for big groups of 10 or more.
And yet, there's even more.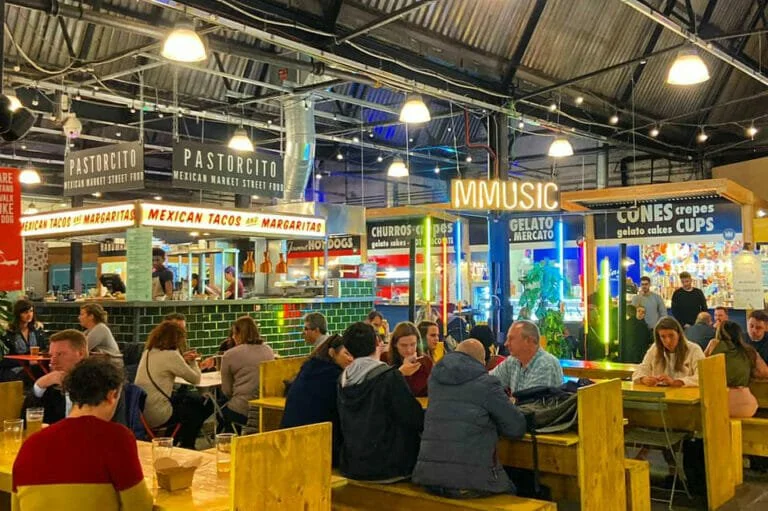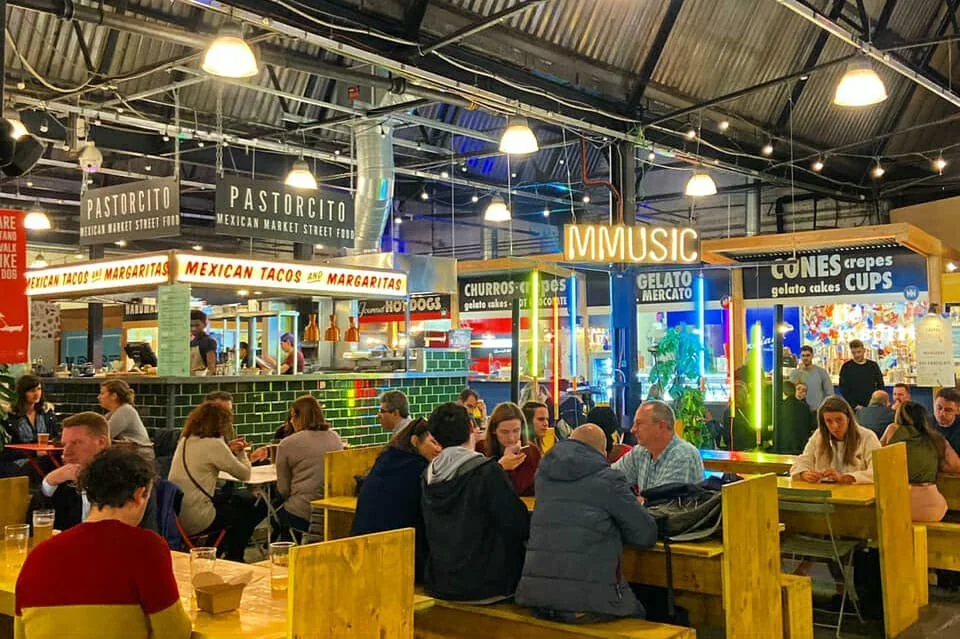 Because Mercato Metropolitano is also home to the Temple of Art and Music (TAM), which, true to its name, hosts regular live music, dance lessons, yoga classes, and outdoor DJs every Friday night.
If you're in the market for a little dancing.
NOTE: Mercato Metropolitano is open daily from 12pm (until 1am Fri & Sat), and entry is free. You can find out more on their website HERE.
Mercato Metropolitano | 42 Newington Causeway, SE1 6DR
---
Like food markets? Check out the best street food markets in London