Looking for somewhere to drop anchor for the day?
Housed in an old 19th-century sugar warehouse, The Museum of London Docklands intricately tracks London's surprisingly intriguing history as a trading port.
Inside you'll find nine permanent exhibitions which run chronologically from 1600 right up until the present day.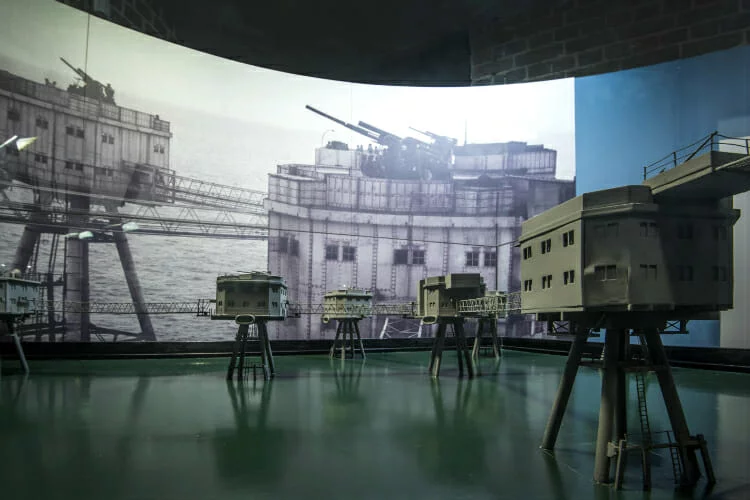 'The Introductory Gallery' talks about the history of the building and the docks; 'Trade Expansion' covers the time period from 1600-1800 where merchants, sailors and pirates transformed London's ports; 'London, Sugar and Slavery' talks about how the sugar trade shaped London and interconnections with the slave trade; after that, 'City and River', which covers 1800-1840 and discusses London's vast new docks.
Walk through 'Sailortown' which replicates a street from the district in 1840-1850; 'First Port of Empire' which talks about London as the hub of the empire from 1840-1880; 'Warehouse of the World' covers 1880-1939 when London was the world's busiest port; before 'Docklands at War' – the story of how the docks were heavily targeted in WWII; and finally 'New City, New Port' which runs from 1945-present day and goes through the decline, regeneration and reinvention of the area.
Aside from the permanent galleries, the Museum of London Docklands also houses temporary exhibitions, and while the main Museum of London is closed and awaiting its new home (opening 2026), the scope of those exhibitions frequently goes beyond dock stuff. Currently, you can check out Fashion City (until 14th April 2024), which traces the history of Jewish fashion design in the 20th century. You'll get to see a coat designed for Princess Diana by David Sassoon, and the psychedelic styles of Mr Fish (who dressed the likes of Bowie and Hendrix), but you'll also hear about the thousands of people displaced by WW2 who were instrumental in making clothing for retailers like M&S and Moss Bros.
And after all that…
…you'll be setting coordinates for home.
NOTE: The Museum of London Docklands is open daily from 10-6pm, and is free to visit. For more information, visit their website here.
Museum of London Docklands | West India Quay, No. 1 Warehouse, Hertsmere Road, E14 4AL
---
Feeling peckish after all that? Check out the best restaurants in Canary Wharf