What do you get when you cross lawn bowls with crazy golf, pinball, neon, and alcohol?
Either a lifetime ban from the village social club, or Pinbowlz.
It's making an all-too fleeting pop up appearance over in one of the railway arches at Bohemia Place (a hop and a skip from Hackney Central Station) from November 26th to the end of the year. The venue itself is like stepping back into the '80s, with an already dark space given a noirish makeover with with splashes of graffiti, neon, and black paint.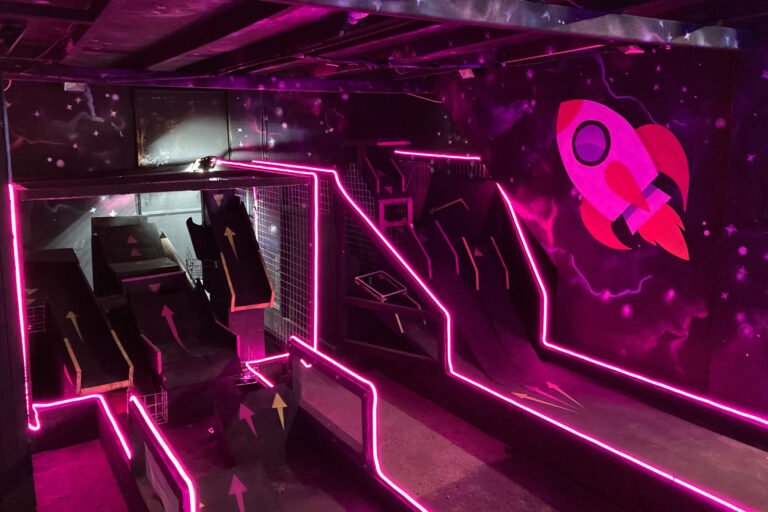 So what's this newfangled game they've cooked up? Well, there are 2 courses, with 4 neon-soaked lanes per course. Your aim is to toss your apple-sized metal boule down the lane and into one of the various scoring zones (a la pinball), a task made all the trickier thanks to the crazy-golf style obstacles, pitfalls, jumps, and bumps. You'll get 8 balls per lane, and you basically want to try and rack up as many points as you can.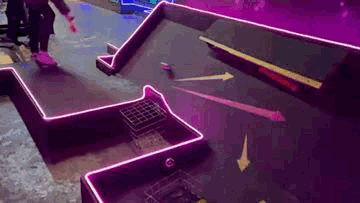 All told, it'll come to roughly 40 minutes of play time, bookended by cocktails & beers from the bar. As one might expect from a purely temporary endeavour such as this, it's a little rough around the edges, but it good fun, and will set you back mere tenner.
See? Told you it was stepping back to the '80s.
NOTE: Pinbwolz is open from November 26th until the end of the year. Sessions cost £9 (£11 peak) and you can book them at the website right HERE.
Pinbwolz | Unit 5, Bohemia Place, Hackney, E8 1DU
---
Like boozing & gaming? Check out London's best activity bars…