No.3 Presents The Ginprint | Rooftop Gin Party
No. 3 Gin is really just being modest.
Because for the fourth year in a row, it's been voted No.1.
In the world.
Of course, being a drinker of distinction and discerning character, you may well like to reserve judgement until you've tried it for yourself. Which is why they're inviting you to do just that, at their private rooftop party during London Design Week.
And that's not just any rooftop – it's the recently unveiled terrace bar of the Art Yard hotel on Bankside, which – like all decent rooftop bars – has 1) views of St. Paul's and the City's skyline, 2) lots of gin, and 3) no ceiling.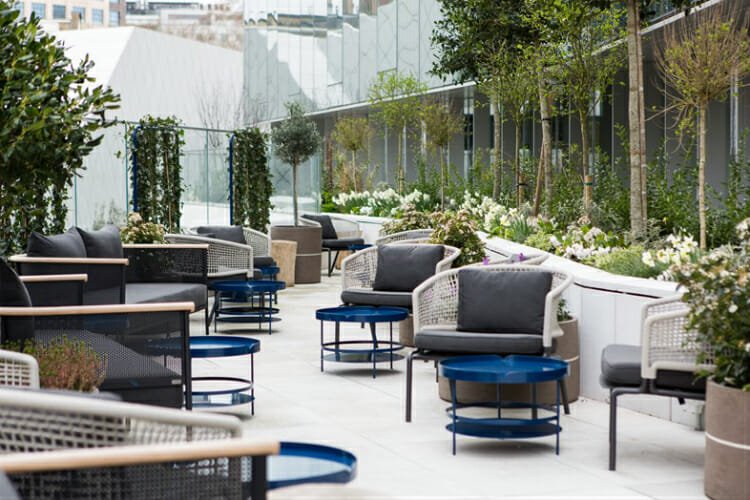 Over the course of a lazy summer's evening, you'll be able to flit indoors to the mezzanine for an intimate martini masterclass, where you'll be led through the tasting notes of their refreshing, perfectly balanced gin, before making a visit to the pop up Negroni and G&T stations and trying out their take on the perfect serves. And following all that, there'll also be free-flowing gin and tonics, cocktails and canapés… all night.
Just to make sure you've really had an opportunity to assess the gin properly.
As the stars start to twinkle, it'll be time to head home – but not before you pick up a limited edition wall print. No. 3 have collaborated with a scientific photographer to capture the gin at a microscopic level, revealing kaleidoscopic, abstract, multicoloured patterns. These 'ginprints' depict the spirit in its signature serves: the martini, negroni and G&T. You'll be asked to pick your favourite when booking, to be personalised with your name, ready for you to take home at the end of the night.
And if that doesn't cell it, nothing will.
NOTE: No. 3 Presents The Ginprint takes place on 17th September from 7-10pm. Tickets cost £20 (all inclusive), and can be booked HERE.
No. 3 Presents The Ginprint | The Art Yard Bar & Kitchen, Bankside Hotel, 2 Blackfriars Road, SE1 9JU