Notting Hill Arts Club is one of the best clubs in West London.
And we're not just saying that because it's one of the only clubs in West London.
A stalwart since 1997, NHAC is the antidote to the central London clubs that charge women entry for not wearing heels, or the east London clubs that'll only play cheese (ie the music everyone really wants) once it's safely in the ironic revival phase. Unpretentious, eclectic and independent, the Notting Hill Arts Club is just… really fun.
Opposite the stairs leading down to Notting Hill Gate tube station, you'll find the stairs leading down to NHAC. Thanks to its foundation in the late 90s, the interiors virtually set the blueprint for grungy east London clubs today. It's a stripped-back, subterranean dive bar, with exposed pipes, beaten-up floorboards and industrial lighting – but what sets it aside is the kaleidoscopic projections covering every spare inch of wall.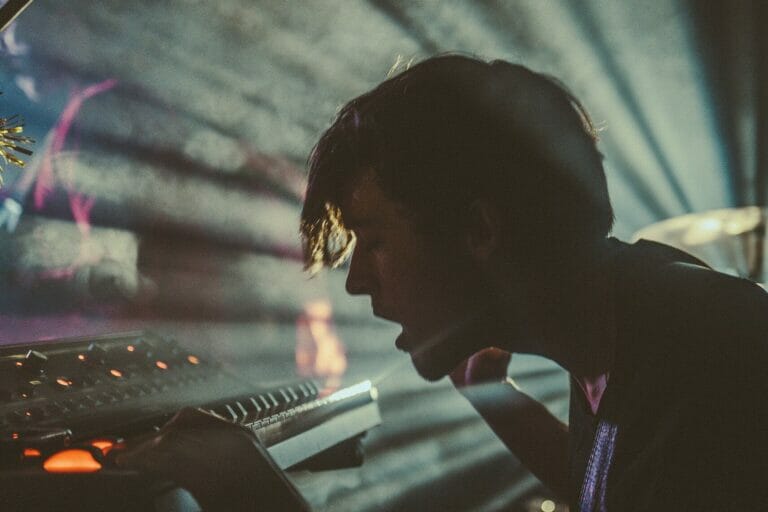 The Arts Club's main draw is the live music gracing the stage most nights, spanning every genre from post-punk to hip hop. Committed to nurturing local talent, the Club's been running a music academy since 2015 – incubating not just musicians (who you can regularly catch on stage there) but spring-boarding others into music production and management. And as of 2019, they've even been running their own record label to launch new voices. Combined with the club's legendary status (Lily Allen, Rita Ora and Mark Ronson all started out there), it means you can bop along to either household names or the next big thing, depending on when you swing by.
On Friday and Saturday nights, the club's given over to DJs and dancing, with an equally eclectic programme and a rammed dancefloor.
No room for you to do the worm, unfortunately.
NOTE: Notting Hill Arts Club is open most nights – check their website to see what's on, or to reserve a booth.
Notting Hill Arts Club | 21 Notting Hill Gate, London W11 3JQ
---
Like going to gigs? Check out the best London bars with live music.