Pumpkins: they're smashing. And they're even better if you've wrestled them from the ground with your own bare hands. You don't even have to travel far to do it – there are plenty of Pick Your Own farms near London growing all manner of fruit and veg ready for you to harvest and take home.
The PYO calendar generally starts up in May for asparagus season, reaching peak pluck over the summer when strawberries, raspberries and blackcurrants ripen up. Then it all wraps up around harvest festival time (who'd have guessed?) with a final autumnal crop of apples and pumpkins. Fancy channelling your inner farmer? Here's our pick of pumpkin patches and fruit-picking farms near London…
Copas Farms Fruit Fields
| Buckinghamshire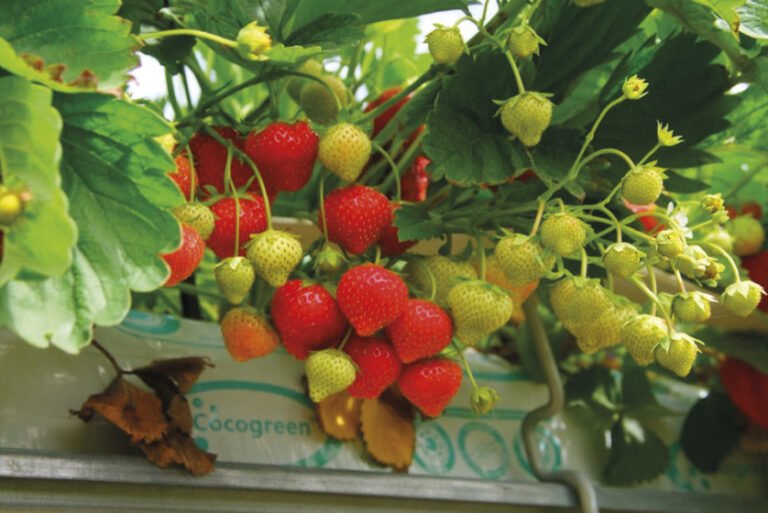 If you like the idea of sitting on the tube with a pumpkin on your lap, Copas Farms is one of the most easily accessible options for veg and fruit-picking near London. It has two PYO fruit fields – one in the pretty village of Cookham and one in Iver, a little closer to London and a half hour ride along the Elizabeth Line. Both offer PYO pumpkins from early October until the fields are empty, and all sorts of fruit and veg over the summer.
Details: Calves Lane Farm, Billet Lane, Iver SL0 0LU | Nearest train station: Langley (29 minutes on Elizabeth Line from Paddington) | More info
–
Crockbridge Farm | Surrey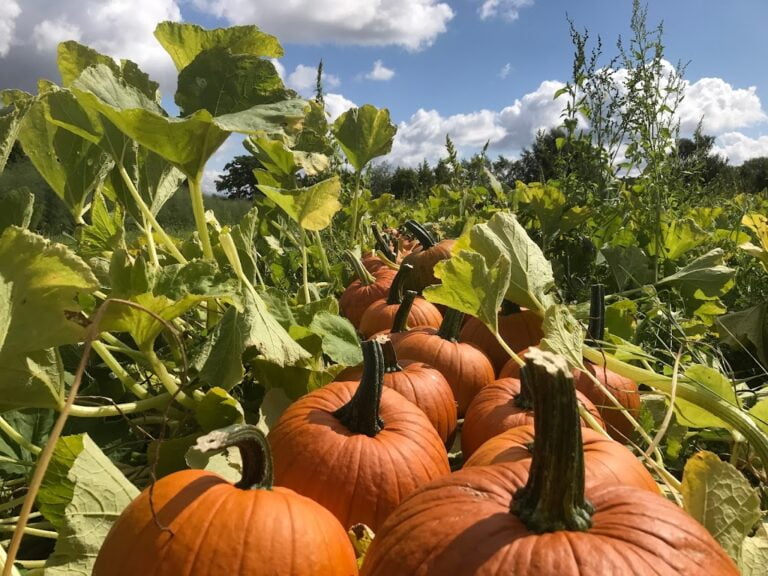 How much does Crockbridge love a pumpkin? Well, it grows thousands on its Surrey farm, from white ghost pumpkins to tiny little munchkin pumpkins. When PYO season closes in mid-October, it hosts a Pumpkin Market, where you can get your hands on pre-picked squashes, and it holds a Pumpkin Festival, with live performances, fancy dress, pumpkin carving and more. If you don't love gourds quite as much as they do, swing by in spring or summer for more DIY veg and fruit-picking, including asparagus and rhubarb.
Details: New Haw Rd, Weybridge, Addlestone KT15 2BU | Nearest train station: Byfleet and New Haw (35 minutes from Waterloo) | More info
–
Hewitts Farm | Kent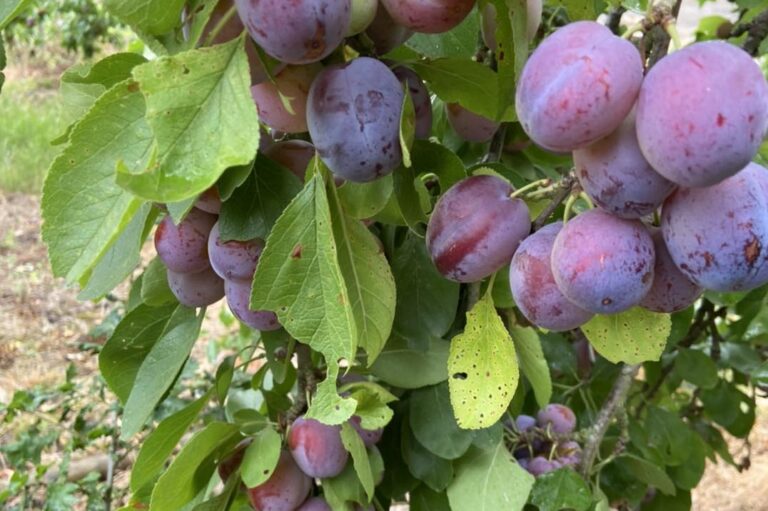 The largest pumpkin ever recorded weighed in at 1,226kg – about the same as a Nissan Micra or a moderately out-of-shape walrus. Wrestle that from the ground and you'll have a job getting it back on the train to London. Thankfully, there are more conveniently sized squashes available at the 78 acres of family-run Hewitts Farm, with the crop taking over from plums, apples and pears in October. There's a decent shop, too, selling local Kent produce alongside its own harvest.
Details: Court Road (A224), Orpington, Kent | Nearest train station: Knockholt (45 minutes from Charing Cross) | More info
–
Home Cottage Farm | Buckinghamshire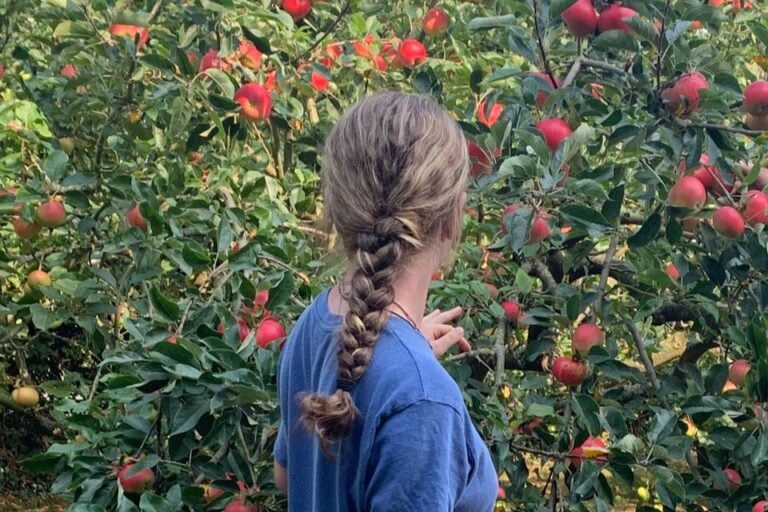 There's a patch of miniature pumpkins at sweet little Home Cottage Farm, but the main autumnal crop here is apples. Loads and loads of apples. There are 15 varieties grown in its orchards, including the marvellously named Laxton Superb, available for PYO in September and October. If you're no fan of a Red Pippin or Bramley, there are also pears, plums, raspberries and blackberries in season, making it one of the most bountiful spots for fruit-picking near London. Oh, and there's even honey from the farm's own hives on sale in the rustic shop.
Details: Bangors Rd S, Iver SL0 0BB | Nearest train station: Iver (27 minutes on Elizabeth Line from Paddington) | More info
–
Meopham PYO | Kent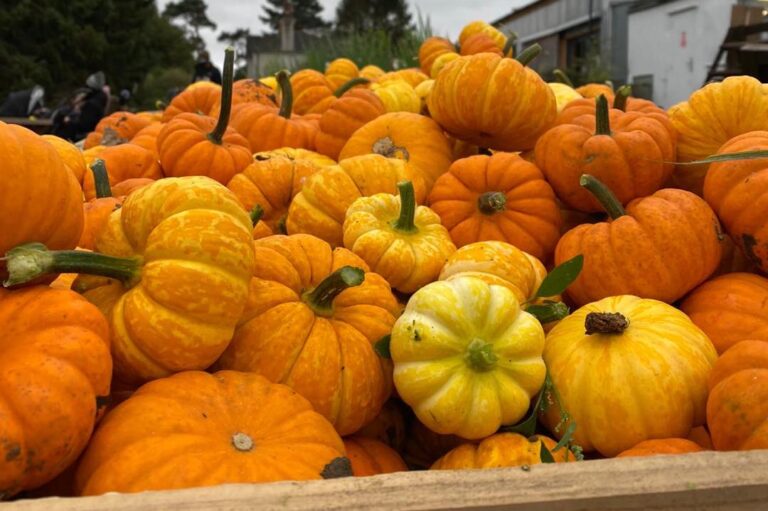 The first thing you need to know is that it's pronounced 'mep-ham'. The second is that this farm opens its pumpkin patch every weekend in October (or until the very last pumpkin has been cleared from the ground). Unlike many PYO farms, there's no need to book ahead, and it welcomes dogs in the fields. Outside of squash season, come here for the fruit-picking – berries, plums, pears and various other fruit and veg – or just to scoff cake at the on-site tea room.
Details: Ifield Rd, Meopham, Gravesend DA13 0QH | Nearest train station: Meopham (33 minutes from Victoria) then bus No. 308 or taxi | More info
–
Peterley Manor Farm | Buckinghamshire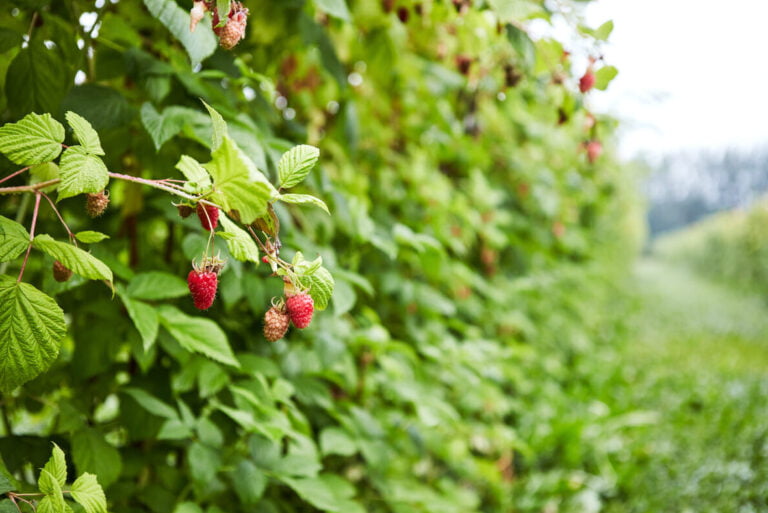 Set in the Chiltern Hills, family-run Peterley Manor Farm is a little harder to get to than the other fruit-picking farms on the list, but it's well worth the effort. It specialises in PYO soft fruit in summer, reopening in October for pumpkin season. All manner of varieties can be plucked from its patch, including "knobbly ones" and "dinky ones". There are other distractions throughout the year, too, including yoga workshops, field-to-table feasts, a plant nursery, an award-winning farm shop and a café in a beautifully converted tractor barn.
Details: Peterley Ln, Prestwood, Great Missenden, HP16 0HH | Nearest train station: High Wycombe (23 minutes from Marylebone) then bus No. 41 or taxi | More info
–
The Pop-Up Farm | Hertfordshire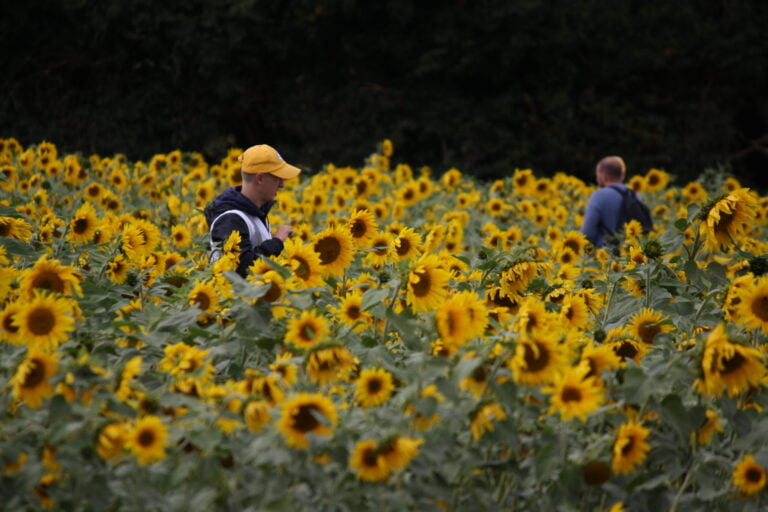 You've got to be alert to get in at the Pop-Up Farm. It only opens to the public for three ticketed events each year: the Sweetcorn Celebration, Sunflower Festival and Pumpkin Patch. It's a small, friendly affair, with assorted photo ops set up around its 12 acres, a café selling popcorn, hot chocolate and so on, and the odd seasonal flourish, like a late-summer haybale maze. If you've missed the chance to stroll through its sunflower fields, check out the 22 varieties of pumpkin growing in its 12 acre patch – the on-site wheelbarrows come in handy if you have an eye on one of the larger specimens.
Details: M1 Junction 9, Flamstead, St Albans AL3 8HT | Nearest train station: St Albans (20 minutes from St Pancras International), then bus no. 34 or taxi | More info
–
Stanhill Farm | Kent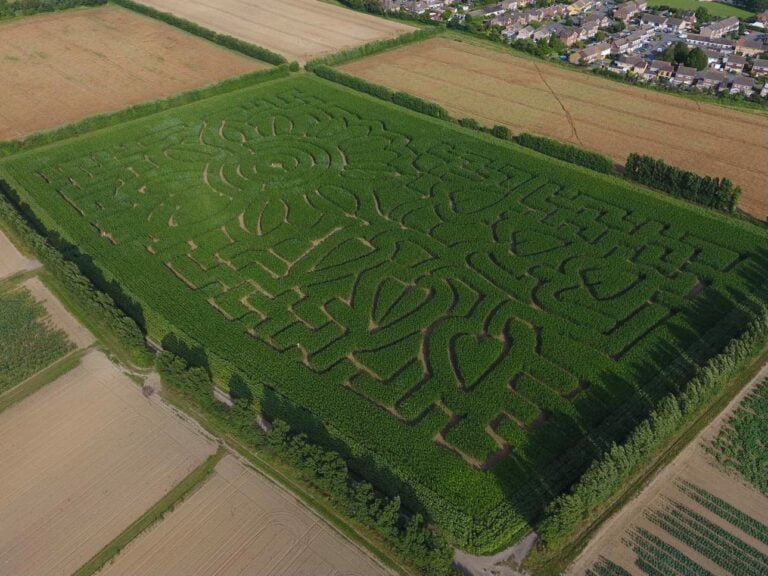 Let the gourd times roll. Stanhill Farm grows thousands of pumpkins each year, and allows people in for a two-week period in October to pick them (booking required). If selecting and carrying your own squash from the patch sounds too taxing, pick one up from the farm shop instead. Plan a return trip for summer, when the focus is on rather smaller produce, including mini cucumbers and dwarf French beans. You can also re-create your own horror film by getting lost in the elaborate maize maze.
Details: Birchwood Road, Wilmington, Dartford, Kent, DA2 7HD | Nearest train station: Swanley (35 minutes from Victoria) | More info
---
CBA to PYO? Eat your greens at the best vegetarian restaurants in London…