On the face of it, 'Pub in the Park' doesn't exactly seem like a concept that will shake the earth to it core.
There are lots of pubs in parks.
But then, this pub is a Tom Kerridge pub. And Tom Kerridge is famous for being the first chef to win two Michelin Stars for the quality of his pub food, effectively reshaping a centuries old institution, and challenging our very ideas of what a pub can be. And the park bit is nice too.
So, in short, Pub in the Park is actually quite a great idea. It's a festival of music and food, only with the quality dials jammed right up to eleven. It's been around since 2017 (after god cancelled 2020, Tom decided to follow suit with his festival) so this will be its fourth year. If it's anything like the last one, it'll see 120,000 revellers drinking & dancing their way around the eight locations they have lined up, including visits to Dulwich, Chiswick, and St Albans.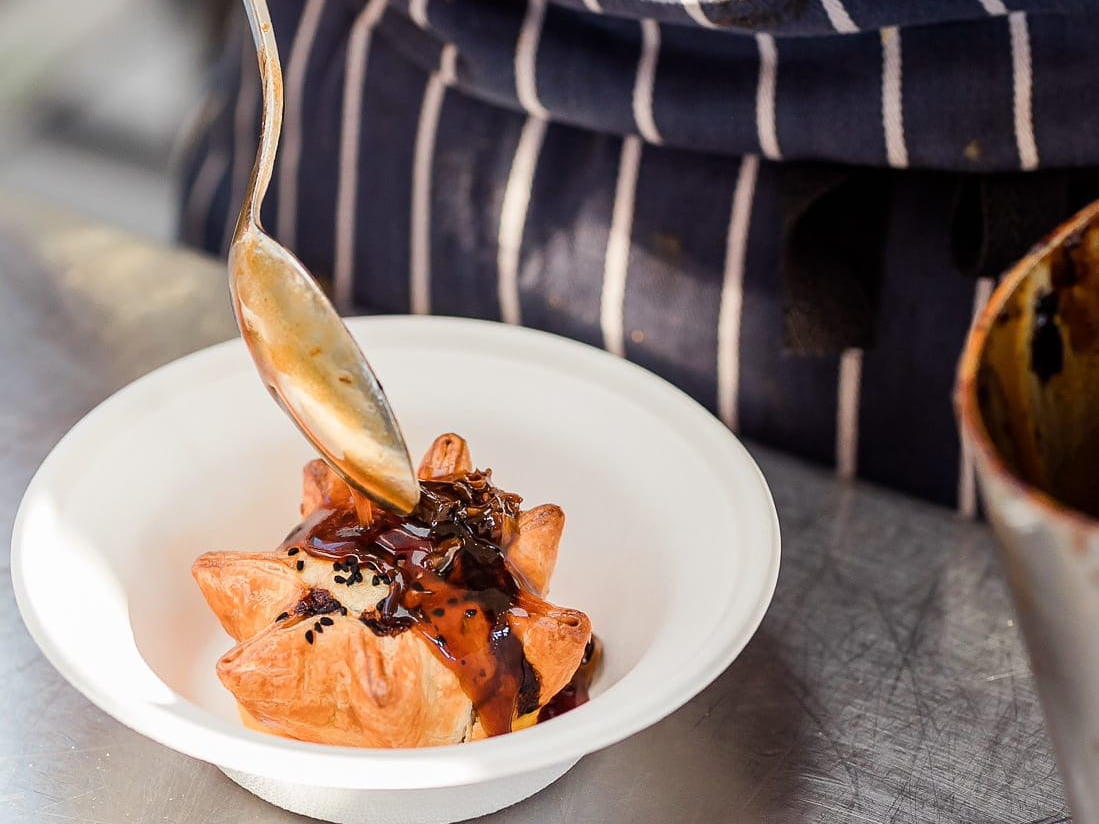 On the all-important 'food' side of the coin, they idea is simple – a lineup of pubs and restaurants will all sling tasting versions of their best dishes for £6 a pop. The venues are all handily listed with the number of Michelin Stars they've got, and include such luminaries as Jason Atherton's Little Social, Kerridge's own The Hand & Flowers (two Michelin Stars), and Andrew Pern's vaunted gastro the Star Inn (ugh, only one Michelin Star, but we promise it's edible).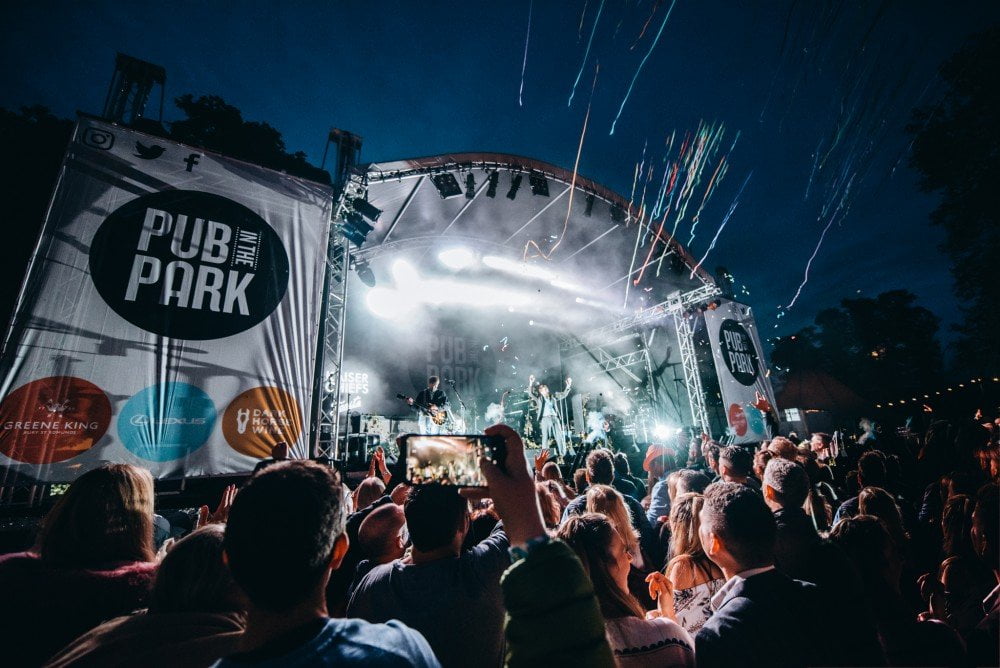 A great many of those chefs will actually be there on site too, to show off a few live cooking demos, and generally entertain you. Depending where you, you'll see anyone from Michel Roux Jr, to Marcus Wearing, Atul Kotchhar, Monica Geletti, and of course Tom himself.
And last, but very, very much not least there's the music. As with the food, they've gone all-out to secure the talents of bands like The Kaiser Cheifs, Basement Jaxx, All Saints, Tom Walker, Rudimental, Beverly Knight and a whole load more.
You know, just like at the pub.
NOTE: Pub in the Park is taking place at eight locations across the UK between June & September, including Dulwich (25th-27th June), Chiswick (3rd-5th Sept), and St Albans (10th-12th Sept). You can find out more, see the full lineups, and get tickets at the website right HERE.
Pub in the Park | Various locations
---
Looking for outdoor dining ideas? Behold our list of (really good) places to eat outside in London