You never know what's just around the corner…
…So your safest bet is probably to stay in the Roundhouse.
Though you never quite know what's round the corner here, either – a vast, quirky performance venue on the fringes of Camden Market, it's made a name for itself as a home to big names, alternative festivals and avant-garde theatre.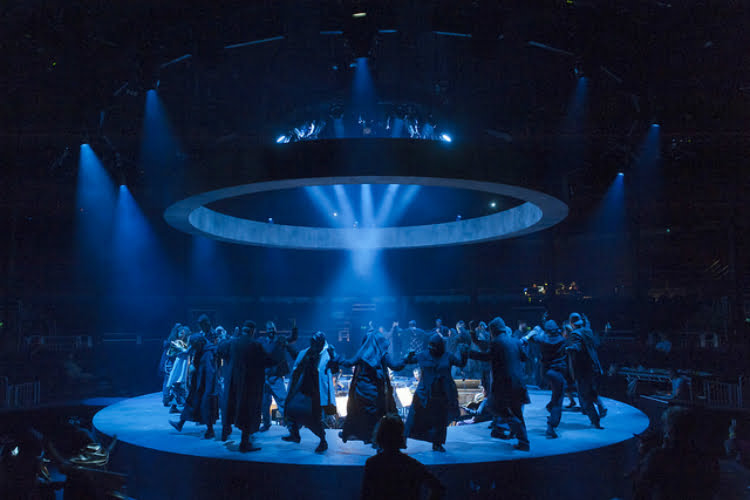 Housed in a former train depot where carriages could be rotated and sent off on different tracks, the Roundhouse was transformed from a glorified shed to Camden's home of culture and performance back in 1966. The opening night hosted a launch party for a radical independent newspaper, with a poster that promised strip, trips and a drag ball, and live performances from some crazy young fellas who called themselves Pink Floyd. It set the tone for the venue's whole ethos – the sixties were awash with iconic bands like The Doors, Jimi Hendrix, and The Who; the seventies home to trippy circus, Shakespeare and 'the nudest show on earth'; and today, following their 50th anniversary, the programme is just as eclectic.
The main performance space is a spacious yet intimate-feeling circular arena that still sports the original cast iron pillars from its industrial days. Tucked around the peripheries of the hall itself are several bars and cafés to keep you fed and watered pre- and post-show, with a pop up kitchen from Nigerian street food outfit, Chuku's.
The live gig programme is a refreshing mix of impressive headliners, hand-picked up and coming artists, and niche bands with cult followings. This year alone has seen a collaboration between Sting & Shaggy (I'll be watching you… but it wasn't me); the return of disco queens Sister Sledge; Imogen Heap; Gary Newman and even falsetto glam rockers The Darkness.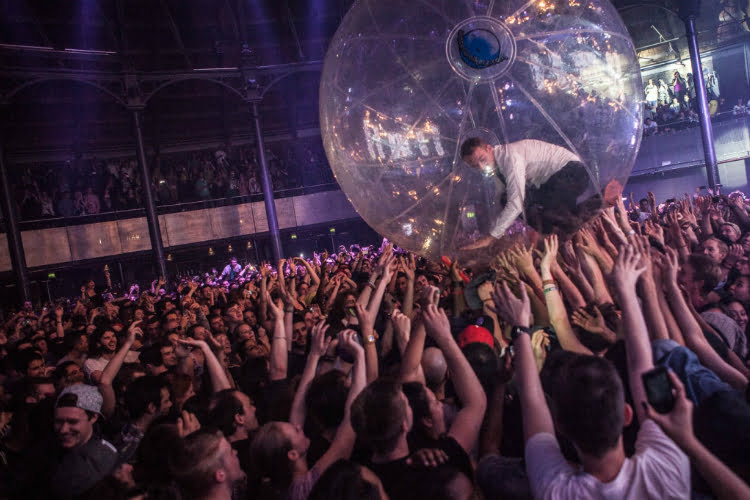 Throughout Spring and Summer The Roundhouse will see a variety of talks, including the 'Self-Made Series'; music from the likes of Michael Kiwanuka and Jacob Collier; dance shows from the Street Circus Collective; and theatre in the form of Mira Nair's Monsoon Wedding.
NOTE: The Roundhouse bars and cafés are open daily from 9.30am, with performances on most evenings. You can find out what's coming up, and book, on their website HERE.
Roundhouse | Chalk Farm Road, NW1 8EH
Last Updated: 7th of February 2020
---
Like going to gigs? Check out the best bars with live music in London