Today, you're going back to the land before time.
Not the one full of animated dinosaurs, unfortunately. But at the top of a hill in Greenwich Park lies the spot where time as we know it was invented, and where, as the clock strikes midnight, a new day on all of Earth begins.
Not to be overly dramatic, or anything.
The Royal Observatory's lofty position was crucial for its purpose as the centre for astronomy in London. It was built in 1675 on the old site of Greenwich Castle, where Henry VIII used to keep his mistresses (apparently six wives weren't enough). Its purpose? To allow astronomers to chart the night skies, which were the most reliable ways of navigating back in those days. But thanks to the mysterious, inextricable links between space and time, the observations made here also led to the first accurate forms of time-keeping.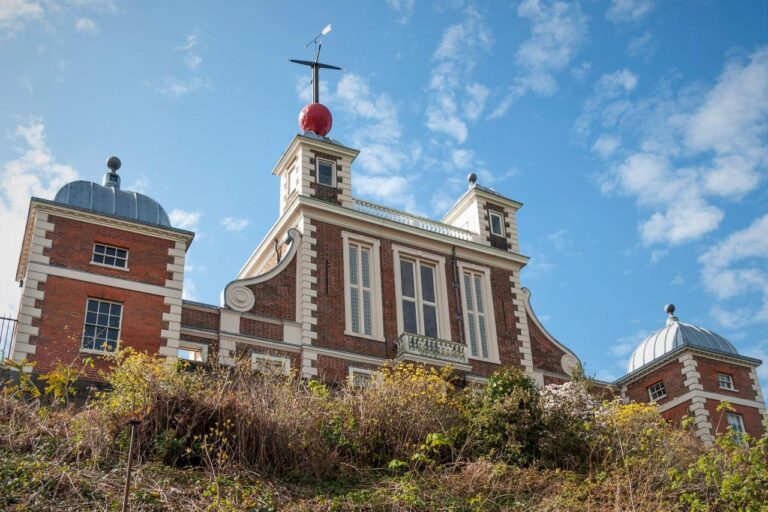 The observatory straddles the Prime Meridian, an imaginary baseline that was originally created so that astronomers around the world could compare observations from different perspectives. It marks 0° longitude (basically a vertical version of the equator), which technically separates the eastern and western hemispheres. Nowadays, it also marks where the world begins and ends each day according to GMT (until the 19th century, everywhere kept their own local time, and it was only until railways were constructed in the 19th century that boffins realised people would want to know exactly how delayed their train was). And you can see the line itself running through the grounds of the observatory, as well as at night when a green laser beam shines out, Gatsby-style, from an upstairs window.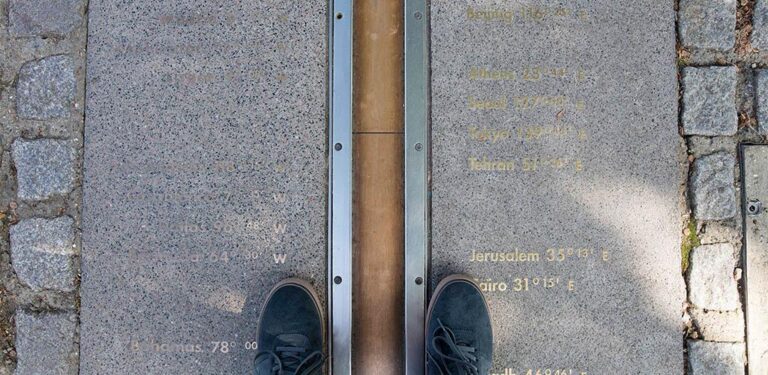 Once you've had your fill hopping from one side of the world to the other, you can wander through the observatory museum, filled with all kinds of ye olde astronomical curiosities like astrolabes and armillary spheres; immerse yourself in the cosmos in the Peter Harrison Planetarium; check out visiting exhibitions like the Astronomy Photographer of the Year competition; and see the Greenwich time ball drop at 1pm each day, as it's done for 190 years. Then there's the varied events programme, which includes astronomy nights where they open up the dome, and let you go stargazing with the observatory's 19th century telescope.
Along with the Maritime Museum, the Queen's House and the Cutty Sark, the observatory makes up part of the Royal Museums Greenwich, so there's plenty more for you to see while you're there. But if you really want to walk in the footsteps of scientific greats like Edmund Halley and John Flamsteed…
…you should probably head straight for Greenwich's pubs.
NOTE: The Royal Observatory Greenwich is open daily. You can book tickets for the museum and the planetarium shows HERE.
Royal Observatory | Greenwich Park, London SE10 8XJ
---
Enjoy a niche exhibition? Check out these unusual London museums