Itinerary Location: Angel Islington |  Duration:  4.5 Hours
---
Drink. Show. Dinner.
It's a tried-and-tested formula – but, as with everything in life, the devil is in the details. These details. What we're saying is, do exactly this:
–
➊  PRE-SHOW PINT AT THE HARLEQUIN PUB | 7pm
You'd have to be a real joker to skip the Harlequin. It's a Clerkenwell institution, having traded since at least 1848, and has – as all old London pubs are obliged to have – a passing connection to historical organised crime (in this case, one of the Hatton Garden hole-in-the-wall gang lived upstairs with the landlady! Spot on). But the reason you're there is the bell, which rings as soon as it's time to make the epic, approximately 45-second walk around the corner to the theatre (which, spoiler alert, is your next destination). It's the reason you can relax, pull up a chair, chat to the regulars, and sip your pint without stressing. It's warm, it's welcoming, it's – DING DING DING – quick, grab your jacket! You're going to see some dance!
Turn left out the pub, left again up Rosebery Avenue and…
–
➋ TAKE IN A SHOW AT SADLER'S WELLS | 7:30pm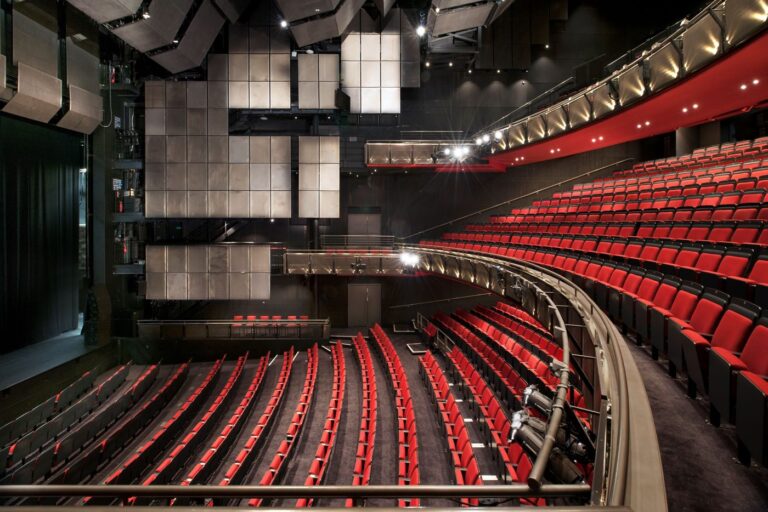 London's… busy, isn't it? There's lots on, you're stressed, work's been a bit mad this month. Which is exactly why it's so easy to forget the plethora of extraordinary amenities at your front door (give or take) – including, in this instance, literal world-class dance destination Sadler's Wells. But, should you so decide, you simply can go there! And you should! There's a host of exciting shows to pick from in their upcoming programming – a particular highlight being the Well Seasoned initiative, celebrating the work of Black UK-based and international artists, which continues until early September. Sit back, relax, and marvel at what the human body can do.
–
➌ FEAST AT JIJI | 9:30pm
Another way to marvel at what the human body can do is, of course, by eating vast quantities of food – which also happens to be a likely outcome of your subsequent post-show trip to JIJI.
Yes, post-show. Because dancing for longer than an hour non-stop would be completely insane, the curtains usually go down at Sadler's Wells around 9pm — giving you ample time to enjoy a leisurely meal afterwards, instead of scarfing down some terrible prix fixe beforehand and getting increasingly clammy-fisted while you wait precious minutes for the bill.
Tucked away in Esther Anne Place – a little thoroughfare hidden behind the shopping centre on Upper Street – JIJI is a case of a concept that probably shouldn't work, but does. It's your classic Israeli-meets-Japanese(?) restaurant, basically, with a menu as bifurcated as that sounds. Plentiful sushi and sashimi? Check. Vast quantities of flatbread, hummus, grilled fish, meats and vegetables? Check! Some unearthly combination of the two cuisines? Happily – no!
If you're now harbouring dreams of joining the Rambert dance company, you may want to forgo the excesses of the lamb shawarma and focus more on the raw fish (the salmon tacos and truffle tuna nigiri are not to be missed) but the menu is uniformly strong – as are the drinks; particularly the restaurant's coriander-infused spicy margaritas that make Soho
House's sanctified picante pale in comparison.
So raise a glass to an evening well-spent — and to your future career in dance.
---
The Itinerary:
➊ The Harlequin | 27 Arlington Way, EC1R 1UY | 0207 833 1129
➋ Sadler's Wells | Rosebery Avenue, EC1R 4TN | See what's on
➌ JIJI | 6G Esther Anne Place, N1 1WL | Book a table
---
Looking for more inspiration? Check out the Best Bars in Islington.