Saucy Suppers | Bank holiday supper club from the chefs at Brawn
This coming Bank Holiday Monday at the end of August, the chefs at Brawn are going to be flexing their muscles.
They're opening a one-night-only supperclub at the canal-side Towpath Cafe in Haggerston, and it's called Saucy Suppers. Despite the name, there isn't a gigantic amount of sauce involved, but things do kick off with a cocktail: a little Stellacello spritz with grapefruit & rosemary (there's a non-alcoholic alternate too).
After that, course after course of food will start coming out, taking the form of rustic Italianate goods like classic grissini with sea salt & sage; some fennel with white anchovy & marjoram cicchetti; and a heap of fried Gordal olives with 'nduja & tomato.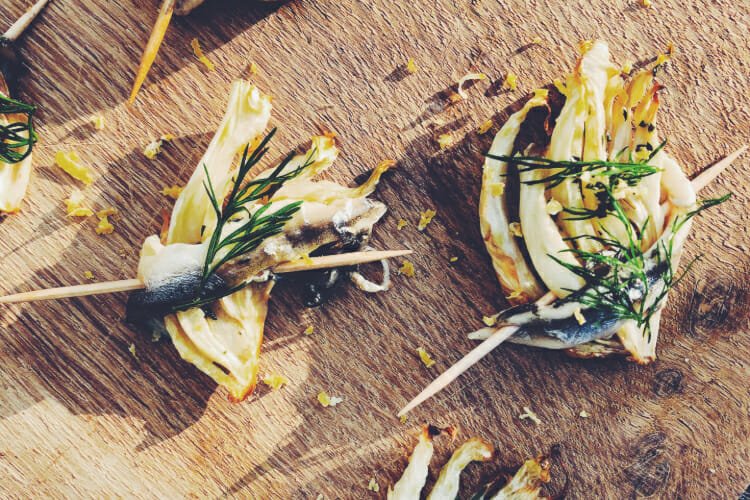 Then, after a little palate-teasing goat's curd with chicory & bottarga, the main course comes out: lamb with braised artichokes, coco blanc beans, and hazelnut salsa verde served with hunks of E5 Bakehouse bread, and a simple mixed leaf salad. Everything's then finished off by a dessert of peaches with bay & biscotti.
Everything is served banqueting-style, to encourage sharing and spark conversation, and they're promising "free-flowing food, music and laughter on the canal".
You know what? It does kind of sound saucy after all.
NOTE: Saucy Suppers will take place on Monday August 26th, from 6pm. Tickets cost £45 and include all food, plus a welcome spritz cocktail – you can snap them up right HERE.
Towpath Cafe | 42 De Beauvoir Cres, De Beauvoir Town, N1 5SB
---
Like Brawn? Try Sager & Wilde on for size.