Secret Cinema Presents Stranger Things | Partner Content 
We never thought we'd see the day that Secret Cinema adapted a TV show.
But Stranger Things have happened.
Yes, the immersive experience pioneers are back, and after a staggering 70 productions they're taking on a whole new branch of entertainment. And you'd likely struggle to pick a better debut than an award-gobbling (57 wins so far), eminently watchable show that's had such a hefty cultural impact.
And a whole new format requires a whole new experience. So what to expect?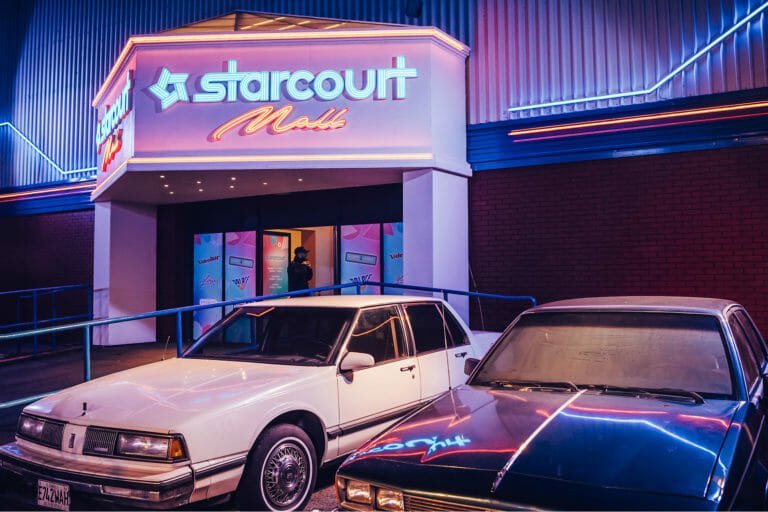 Well, after rolling up the sleeves on your shoulder padded, neon-coloured, lycra-infused outfit you'll make your way to the town of Hawkins, which is currently located somewhere in London. Instead of, you know, Indiana. But given the stuff that's taken place there, merely being relocated a few thousand miles seems like a slow Tuesday for Hawkins. Heading inside, you'll find the town exactly as you left it at the end of Season 3: The Starcourt Mall. The arcade. A hyper-real, 360-degree living & breathing world complete with its dark mirror image The Upside Down, too.
Collaborating closely with Netflix, Secret Cinema has been cherry-picking the best moments, and deep diving into the unsolved mysteries of the 20hrs series. The result: a unique experience putting you right in the middle of the untold stories of Hawkins – introducing new mysteries, characters and spectacular surprises.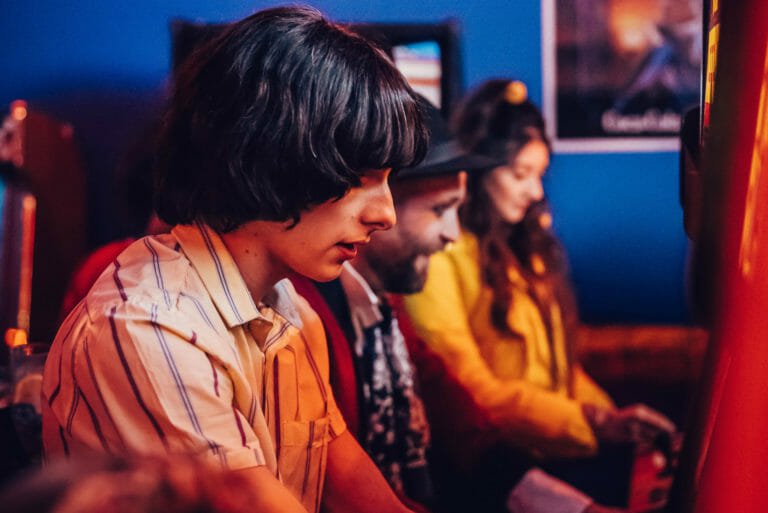 Of course, there'll be lots of familiar themes, faces, and places. But the idea here is for you to explore Hawkins as a resident, and as a key character yourself, as you casually uncover a whole new government conspiracy. There'll be no seated screening at the end of the show as is tradition, instead, they've created a special, under-wraps, "30-minute uninterrupted core moment", the details of which we won't spoil here.
There will of course be plenty of food & drink on offer at the various bars & restaurants, so you can get the best eats a small mid-western diner has to offer. It might just be their best show yet…
It sounds like it'll be an Eleven out of ten.
NOTE: Secret Cinema Presents Stranger Things runs from November 13th 2019 until 29th February 2020 (Weds-Sun). Tickets start from £49, with teen-friendly matinee tickets available every Saturday available from £35, and you can book them right HERE.
Secret Cinema Presents Stranger Things | Secret London Location
---
Like immersive experiences? Check out the Red Palace.